Actions and Detail Panel
IMN London Meeting
Wed, April 19, 2017, 6:00 PM – 10:00 PM BST
Description
Welcome to the Intelligent Millionaires Network London, the global and local network created with the intention to provide you with the tools, the support, and the right connections to get your business to that first million. If you already are a millionaire, we will support you to get you to that 10 million mark. This is not like any other business club, this is your millionaire accountability group, who will not let you fail.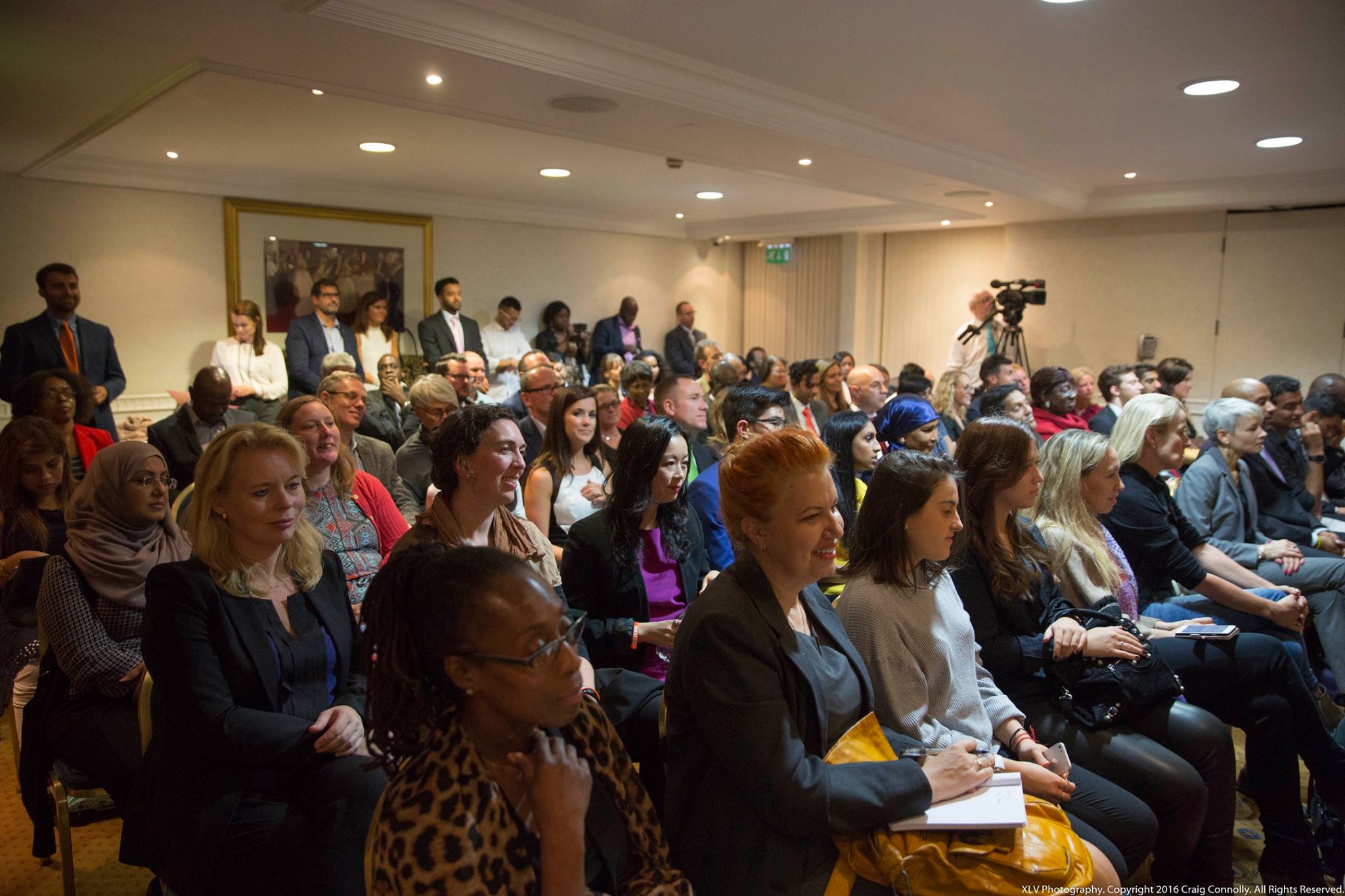 "We don't just teach you how to become millionaires, we create millionaires". The best way to become a millionaire is to learn from our local and global millionaires, who have the right knowledge, the experience, and the invaluable insights to what it takes to become a millionaire. Now our members are being taken on this journey. Visit us at: www.intelligentmillionairesnetworklondon.com
PEOPLE LIKE TO BUY FROM PEOPLE AND THEY ALSO LIKE TO DO BUSINESS ONLINE!
WITH LINKEDIN YOU CAN ACHIEVE THE BEST OF BOTH WORLDS.

LinkedIn is the world's largest online professional network with over 460 million profiles worldwide and 21+million in the UK alone, so your prospective clients are on there. With a powerful personal profile you can develop the trust and credibility your prospective clients are looking for. You can then leverage that profile to find and be found by those prospects and, with the right engagement strategies, have them asking to do business with you.
Our Speaker this month is Allen Ruddock from ARRA Management Ltd, trading as Linked Business. Allens background is project and programme management for large financial institutions, initially as an employee and latterly as an independent consultant. Allen set up his current company in 2010 and has used LinkedIn and related online marketing to generate a SIX-FIGURE TURNOVER. More recently he has moved away from day to day management consulting to focus on helping small and medium sized businesses leverage LinkedIn as he did, to demonstrate their expert authority and find, connect and engage with their ideal target clients.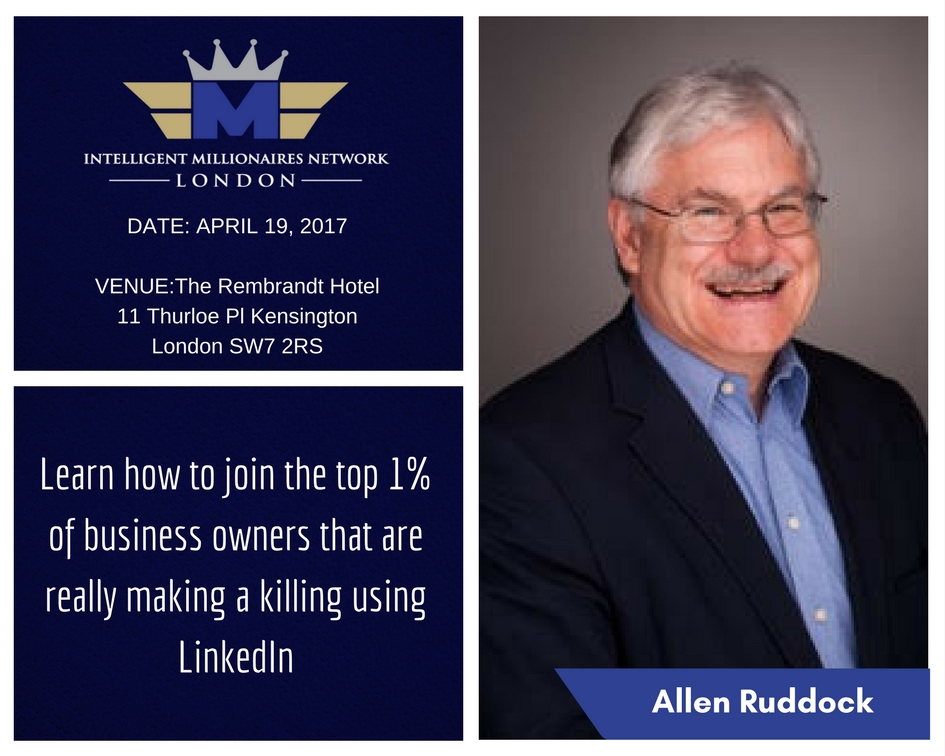 In this talk Allen will:
· Dispel the three most common myths around LinkedIn in business,
· Set out the key points to create that powerful personal profile,
· Show you how to get business winning recommendations and
· Share some of his top engagement strategies.

If you want to learn how to join the top 1% of business owners that are really making a killing using LinkedIn, then don't miss Allen's talk at the Intelligent Millionaires Network London on Wednesday 19 April 2017.
Come and join us and meet our freindly team. Your first event is FREE.
EVENT SCHEDULE
6.00pm Members Registration
6.00pm – 6.45pm Business Blueprint / Mastermind Session for members
6.45 - 7.00pm Visitors Registration
7.15pm – 9.00pm Main Session & Keynote Speaker / Networking
9.00pm End of Meeting and Additional Networking


Regiser and join us on the evening of the 19th of April 2017.