About this Event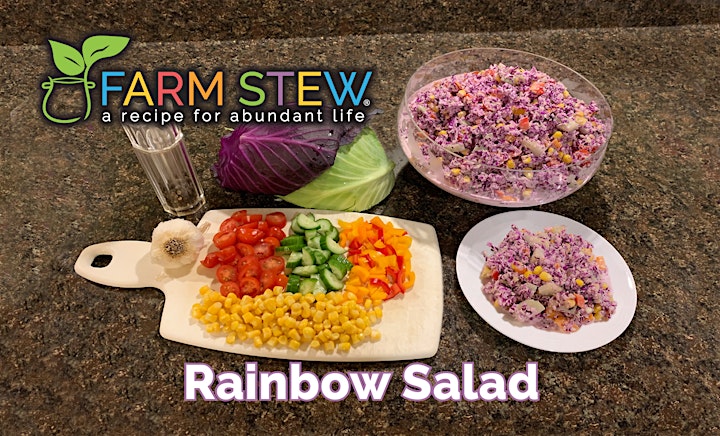 We invite you to join us as we work as a team, lead by public health nutritionist, Joy Kauffman in a class to focus on boosting your health & immune system! They have never been more important! Come (physically or virtually) learn how to promote both in your diet! We'll make meals and share recipes that will be a joy to prepare and eat and will not break your pocket book either.
During this time of COVID, we need to focus on positive things we CAN do to protect our health. Enrolling in this class is one of those things you can do today!
Joy Kauffman and a team, including Cherri Olin, at the Princeton Seventh-day Adventist Church, will be leading these classes. Joy is the founder of FARM STEW, a recipe for abundant life. She graduated Magna Cum Laude from both Johns Hopkins University with a Masters in Public Health and from Virginia Tech with a BS in International Nutrition. She is also a Master Gardener through the University of Illinois. She's worked with local and federal Department of Health and Human Services in Washington DC. She's been married 21 years and is the mother of two teenage girls and grandma to two orange cats!
See the Rainbow Salad recipe to get an idea!