Description
New for 2017!
Immortals 24 is a new 24 hour, family friendly, lapped event, from the Beyond Marathon team.  Beyond Marathon have been organising highly respected, well reviewed events for 5 years, and due to popular demand have added a 24 hour lapped event to their event calendar.
Why are 24 hour, lapped events so popular?
Historically, ultramarathon events have been a niche market. Only the few wanted to enter a race where they might venture beyond a marathon distance. 24-hour lapped events have changed the event landscape, because the course is not a large single ultramarathon-sized loop. The Immortal 24 course is based on a 4-mile loop, and can be tackled in teams, which makes it accessible to runners or walkers of all abilities!
Enter solo, or in a team
You can run solo, in a pair, in you can enter in a team of 3-5 of a team of 6-8. Each solo, or team member can do as few or as many laps as they wish. Everyone can contribute to a teams performance and watch the laps and miles grow.
The most exciting part about the lapped format is that every 4 miles you will run into our atmospheric 400m outdoor track and amphitheatre, and hear the cheers from your friends, family or teammates as you cross the start/finish line, ready to hand over to team mate, or start your next lap.
Everyone can camp for free!
What else is great?  You, your entire team, and your friends and family can camp within the 400m track from Friday night until the event ends on Sunday morning. There is no charge for camping
The venue has been carefully chosen and we think it's the best venue for a 24 hour event in the country. It is an the all new Southwater, Telford, Shropshire.
Surrounding the outdoor arena are a multitude of things for the family to do, whilst you are running, including:
Mountain Bike Hire
Huge Childrens adventure playground. Different sections for all ages. Include sandpits and waterplay areas
11-screen Cineworld Cinema featuring IMAX and DBOX
Ice Skating Rink
Indoor soft play area
10 ten Bowling
Wonderland (small theme park for toddlers and children)
Restaurants (Nandos, Bella Pasta, Chimichanga, Pizza Express, Zizzi, Harvester, Coal, Starbacks, Costa, Wildwood Kitchen)
New Premier Inn hotel
Telford's famous large indoor shopping centre
Lots of car parking
All of those are quite literally with a few hundred metres of the start/finish line!
All with a short journey are; RAF Cosford (airshow), Hoo Farm, Ironbridge village, Blists Hill Victorian Town, and many other attractions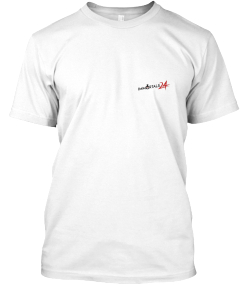 Immortals 24 T-shirts
£11.57
We partnered with Teespring to create some awesome merchandise for this event. Show your support and look good wearing it. Check it out!