Description
This event will bring together members of the Bastiat Society and the Beacon Center of Tennessee's Young Professional Society for a special event exploring both sides of the immigration debate so you can develop a more informed, nuanced perspective.
Co-hosted by the Center for the Study of Liberty, America's Future Foundation, the Bastiat Society, and the Beacon Center of Tennessee.
---
Schedule:
5:30-6:00 Opening Reception
6:00-6:10 Welcome Remarks
6:10-7:00 Panel Discussion and Q&A
7:00-7:30 Closing Reception
---
About the Topic:
Every year, approximately 1 million immigrants legally enter the United States, and another 11.3 million are estimated to live in the country illegally. Economic prospects, political asylum, educational opportunities and many other concerns drive a desire to move to this country. Many believe increased immigration is a threat to safety and the American way of life. Others believe it is unjust to stand in the way of people who want to pursue a better life for their families.
In this discussion, we will explore whether America needs more or less immigration based on political, economic, moral, and cultural considerations. What terms should this debate be decided on? Is there an American way of life? If so, does immigration threaten it? If not, what is the goal of gate keeping a country? Does justice demand opening borders or protecting particular interests?
---
The Speakers: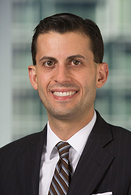 Alex Nowrasteh, Immigration Policy Analyst, Cato Institute
Alex Nowrasteh is an immigration policy analyst at the Cato Institute's Center for Global Liberty and Prosperity. His popular publications have appeared in the Wall Street Journal, USA Today, the Washington Post, and most other major publications in the United States. His peer-reviewed academic publications have appeared in the Journal of Economic Behavior and Organization, Economic Affairs, the Fletcher Security Review, the Journal of Bioeconomics, and Public Choice. Alex regularly appears on Fox News, MSNBC, Bloomberg, and numerous television and radio stations across the United States. He is a coauthor of the booklet Open Immigration: Yea and Nay (Encounter Broadsides, 2014).

He is a native of Southern California and received a BA in economics from George Mason University and a Master of Science in economic history from the London School of Economics.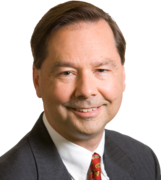 Hans von Spakovsky, Manager of the Election Law Reform Initiative at the Heritage Foundation
Hans von Spakovsky is an authority on a wide range of issues – including civil rights, civil justice, the First Amendment, immigration, the rule of law and government reform -- as a senior legal fellow in The Heritage Foundation's Edwin Meese III Center for Legal and Judicial Studies.
He is the co-author with John Fund of the book "Who's Counting?: How Fraudsters and Bureaucrats Put Your Vote at Risk" (Encounter Books, 2012) and "Obama's Enforcer: Eric Holder's Justice Department"(HarperCollins/Broadside June 2014).
Before joining Heritage in 2008, von Spakovsky served two years as a member of the Federal Election Commission, the authority charged with enforcing campaign finance laws for congressional and presidential elections, including public funding. Previously, von Spakovsky worked at the Justice Department as counsel to the assistant attorney general for civil rights, providing expertise in enforcing the Voting Rights Act and the Help America Vote Act of 2002.
The Moderator: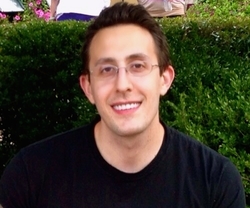 Dr. Christopher Freiman, Associate Professor of Philosophy at the College of William & Mary
Chris Freiman is an Associate Professor of Philosophy at the College of William & Mary and the Class of 1963 Term Distinguished Associate Professor of Philosophy at the College. His research interests include democratic theory, distributive justice, and immigration. Chris's forthcoming book, Unequivocal Justice, criticizes the role of idealization in contemporary political philosophy. His work has appeared in venues such as the Australasian Journal of Philosophy, Philosophical Studies, Philosophy and Phenomenological Research, The Journal of Ethics and Social Philosophy, Politics, Philosophy, and Economics, and The Oxford Handbook of Political Philosophy. He blogs at www.BleedingHeartLibertarians.com and www.LearnLiberty.org
---
About the Center:
At the Center for the Study of Liberty, we believe in reflection, not reaction and dialogue, not dogma. This event will be a unique opportunity to engage in a genuine conversation with others about this important but divisive topic.