Description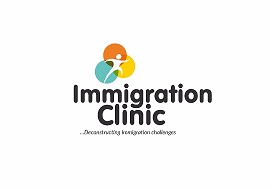 Immigration clinic is a Novo Inizio Consultants LLC initiative to deconstruct immigration challenges.
It holds every Thursday.
The clinic is an agglomeration of seasoned immigration experts from four major countries (United States of America, United kingdom, Canada and Australia). The clinic is a deliberate cross border strategic collaboration of Immigration attorneys and experts proffering prompt solutions to immigration related-issues.The clinic is a one-stop shop on immigration affairs as it harnesses the expertise and practical experience of US, UK, Canada, Australia and Nigerian based Immigration experts in attending to immigration challenges on real time and at an affordable reach and cost.
Have you been denied visa and you seek for relief/remedies, then 'The Immigration Clinic' is a must attend for you.
This innovation and approach is poised towards utilizing best global standard through modern electronic communication gadgets in reaching clients on real time.
The Immigration clinic sessions is scheduled to hold on mid week (Thursdays) of every week by 2pm -4pm. The clinic is expected to last for 2 hours per session, with a training/lecture session and a corresponding question and answer session. During the question and answer session, the expert proofers answers to nagging immigration issues.
This novel idea heralds an era of a new beginning for VISA applicants, prospective applicants and others in dire need of qualitative immigration related services.
ATTENDANCE IS FREE!!!