Immigration and Poverty Conference

Friday, May 5, 2017 from 8:30 AM to 5:00 PM (PDT)
Event Details
Please note new event venue: Interdisciplinary South 1113
Immigration and Poverty Conference
Directions to UCR: https://www.ucr.edu/about/directions.html
Location of venue: http://campusmap.ucr.edu/?loc=INTS
Free parking in Lot 1 for non-UCR attendees: http://campusmap.ucr.edu/?loc=Lot1 
Please pick up your permit at the kiosk if you are a non-UCR attendee: http://campusmap.ucr.edu/?loc=KIOSK
We can make reasonable accommodations for those with special needs if informed with ample time in advance of the event date.
Map from Lot 1 to INTS 1113: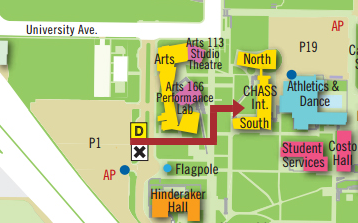 Many immigrants experience economic deprivation, struggle to make ends meet, are employed in marginal jobs, and are socially excluded from programs and institutions that aid the poor. While some poor immigrants experience economic mobility over their lifetime or for their children, many remain stuck in disadvantaged positions. Nevertheless, the relationship between immigration is not well understood and remains understudied. This conference will focus attention on the poverty of immigrants, how immigrations may influence poverty, how immigrants escape poverty, and how policies focused on immigration may alleviate or even worsen poverty for immigrants and others. This conference is interdisciplinary and features speakers from a variety of universities in California and beyond.


Presentations
9:00-9:55 a.m.
"Third Generation Disadvantage: Economic Outcome and Generations since Immigration" by Ed Telles
9:55-10:50 a.m.
"Getting Ahead: The Cultural Outlooks of Inner City Latino Young Men" by Maria Rendon
11:05 a.m.-12:00 p.m.
"Immigrants and Social Mobility" by Gary Painter, USC
1:15-2:10 p.m.
"Madeline Zavodny, Agnes Scott College
2:10-3:05 p.m.
"Cross-Generational Integration and Poverty Among Mexican Immigrants and their Descendants" by Frank Bean & Susan Brown, UCI
3:20-4:15 p.m.
"Citizens of Heaven: Identity, Faith, & Political Participation of Undocumented Americans" by Emilly Erickson, UCLA
When & Where

900 University Avenue
University of California, Riverside
Interdisciplinary South 1113
Riverside, CA 92521


Friday, May 5, 2017 from 8:30 AM to 5:00 PM (PDT)
Add to my calendar
Organizer
UCR School of Public Policy
The UCR School of Public Policy (SPP) is the latest addition to the University of California, Riverside academic enterprise. With a Master of Public Policy program launched in Fall 2015, the UCR School of Public Policy is training a new generation of forward-thinking public policy leaders equipped to address the complex, interrelated challenges of poverty, disease, climate change, pollution and more. The School of Public Policy includes the Dean's Office and five research centers: the Center for Sustainable Suburban Development, the Presley Center for Crime and Justice Studies, the One Health Center, the Blum Initiative for Global and Regional Poverty, and the forthcoming Center for Social Innovation.
Immigration and Poverty Conference