Immigrant Sugar Plantation Workers in Hawaii: A Multi-Ethnic Approach to Genealogy

Saturday, September 14, 2019 from 1:00 PM to 4:00 PM (PDT)
Event Details
Immigrant Sugar Plantation Workers in Hawaii:  A Multi-Ethnic Approach to Genealogy
Saturday, September 14, 2019. 
CGS Classroom  1:00 PM - 4:00 PM 
For almost a century, people from all over the world came to Hawaii to work on the sugar plantations. Research on these immigrants reveals a wide range of experiences that did not always end in Hawaii but sometimes involved return to the homeland or migration to the mainland.  In addition to discussing sources of genealogical records and how to access them, this presentation will include examples of how historical and cultural context and chronicles of everyday life can provide rich and memorable impressions of plantation-era ancestors in Hawaii.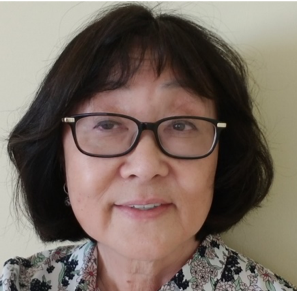 Born in Hawaii, Cindy Thomson has spent the past 12 years researching her Korean ancestors – who arrived in Hawaii in the early 1900's during the sugar plantation era – as well as Japanese, Chinese, German, and Australian family members in Hawaii and on the mainland.  Convinced of the value of multi-ethnic research, she has since broadened her interests to include the many diverse immigrant groups in the plantation workforce.  She has a B.A. and M.A. from the University of California, San Diego, and is a recently-retired Commerce Department economist.
REGISTRATION INFORMATION:
Pre-registration is required. Class size is limited so register early. 
CGS members enjoy reduced admission, $10.00*.
Non-member admission fee is $30.00* and can be applied towards a new one year CGS membership the day of the class.
Register early to confirm your seat. Walk-ins will not be admitted.
PAYMENT OPTIONS:
Credit card  payments will be processed by Eventbrite.
 *Seminar fee is non-refundable.
When & Where

California Genealogical Society & Library
2201 Broadway, Suite LL2
Oakland, CA 94612


Saturday, September 14, 2019 from 1:00 PM to 4:00 PM (PDT)
Add to my calendar
Organizer
   Connecting people to their diverse family heritage

Whether you have Gold Rush ancestors or have no family connection to California, you will find extensive support for your genealogy research at the California Genealogical Society (CGS) in Oakland. The society offers research services, online indexes and databases, and a research library housing over 38,000 reference materials from California, the United States, and around the world. CGS is a 501(c)(3) nonprofit corporation. The library is conveniently located in Uptown Oakland, one block north of the Paramount Theatre, at 2201 Broadway, Suite LL2. We are three blocks from the 19th Street BART Station.
Phone: (510) 663-1358 
Non-Discrimination Statement
The goal of the California Genealogical Society is to connect people to their family heritage and to promote a spirit of diversity and inclusivity for our members and patrons. The California Genealogical Society does not tolerate discrimination in any form. 
Courtesy Request
In order to maintain a welcoming and healthy environment, please refrain from using scented products at CGS events or in the library.
Photography Notice
California Genealogical Society (CGS) may take photographs, audio recordings, and video footage in our library, classrooms or events for historical records or publicity purposes.  If you do not want to be photographed or filmed, it is the individual's responsibility to 'opt out' by notifying the event leader or photographer at the event.