Description
Book talk with Chris Zepeda-Millán, author of Latino Mass Mobilization: Immigration, Racialization, and Activism and Robyn Magalit Rodriguez, author of In Lady Liberty's Shadow:The Politics of Race and Immigration in New Jersey
Join Eastwind Books for author presentation with Chris Zepeda-Millán, author of Latino Mass Mobilization: Immigration, Racialization, and Activism and Robyn Magalit Rodriguez, author of In Lady Liberty's Shadow:The Politics of Race and Immigration in New Jersey. Book talk followed by round table panel with authors and community member, Amy Lin, moderated by Harvey Dong. The panel will discuss the present attacks on immigrant and DACA rights through deportation.
In the spring of 2006, millions of Latinos across the country participated in the largest civil rights demonstrations in American history. In this timely and highly anticipated book, Chris Zepeda-Millán analyzes the background, course, and impacts of this unprecedented wave of protests, highlighting their unique local, national, and demographic dynamics. He finds that because of the particular ways the issue of immigrant illegality was racialized, federally proposed anti-immigrant legislation (H.R. 4437) helped transform Latinos' sense of latent group membership into the racial group consciousness that incited their engagement in large-scale collective action. Zepeda-Millán shows how nativist policy threats against disenfranchised undocumented immigrants can provoke a political backlash-on the streets and at the ballot box-from not only "people without papers," but also naturalized and U.S.-born citizens. Latino Mass Mobilization is an important intervention into contemporary debates regarding immigration policy, social movements, racial politics, and immigrant rights activism in the United States.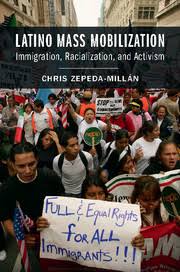 Chris Zepeda-Millán was born and raised in the East Los Angeles barrio of Boyle Heights and was the first Chicano to earn a Ph.D. from the Department of Government at Cornell University. He is currently an Assistant Professor in the Department of Ethnic Studies and Faculty Chair of the Center for Research on Social Change at UC Berkeley. Professor Zepeda-Millán has been involved in various types of social movements and has been the recipient of numerous prestigious academic fellowships, grants, and awards. He is frequently interviewed by local, national, and international media outlets about issues related to U.S. immigration policy, activism, and racial politics.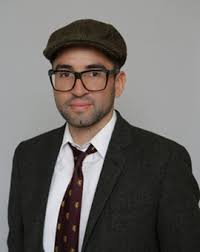 In Lady Liberty's Shadow:The Politics of Race and Immigration in New Jersey
In Lady Liberty's Shadow explores the impact of anti-immigrant municipal ordinances on a range of immigrant groups living in varied suburban communities, from undocumented Latinos in predominantly white suburbs to long-established Asian immigrants in "majority-minority" suburbs. The "American Dream" that suburban life is supposed to represent is shown to rest on a racialized, segregated social order meant to be enjoyed only by whites. The book also highlights novel ways people of different backgrounds have come together to fight back against policies of exclusion. Whether it has been to pass "sanctuary ordinances" or to reimagine "historic preservation" efforts, long-time residents and newcomers alike have come together to make their communities a home for all. Although it is a case study of New Jersey, In Lady Liberty's Shadow offers crucial insights that shed fresh light on the national immigration debate.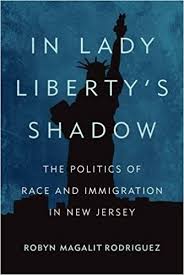 Robyn Magalit Rodriguez earned her PhD in Sociology from the University of California, Berkeley and currently serves on the faculty of Asian American Studies at the University of California, Davis. An international labor migration and immigration expert, Dr. Rodriguez has lectured on her work around the world.The daughter of immigrants from the Philippines, Dr. Rodriguez grew up in the predominantly Latino and Asian community of Union City, California. It is there where her interest in immigration issues began. As a college student at the University of California, Santa Barbara in the early 1990s, she first became involved in immigrant rights activism by joining the campaign to oppose Proposition 187, the law that would have denied undocumented immigrants a broad array of state services. Dr. Rodriguez has advocated for immigrant rights in the United States and migrant workers rights internationally ever since.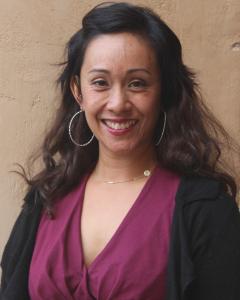 Amy Lin is a graduate student in the Ethnic Studies program at UC Berkeley and an active member of ASPIRE, the first Pan-Asian undocumented youth organization in the U.S. She is also a contributing author of Dreams Deported: Immigrant Youth and Families Resist Deportation (2015), an anthology by and for undocumented immigrant students and families published by the UCLA Center for Labor Research and Education. Prior to joining her current program, Amy was an Eva Lowe Fellow at Chinese Progressive Association where she worked with immigrant worker leaders through the organization's Tenant Worker Center. Informed by her personal and organizing experiences, Amy's research focuses on the involvement of undocumented API's in contemporary social movements.
Harvey Dong is a lecturer in Asian American and Asian Diaspora Studies at UC Berkeley.