Description
Virtual reality and augmented reality have been game changers in retail environments. Concepts such as smart mirrors, digital fitting rooms, and personalized scents are heightening the level of immersion we feel when we enter stores today. Join Fashion Technologists Meetup and Fashion Incubator SF to explore how these new technologies are changing retail.
AGENDA
6:00-6:30pm - Check-in and introductions
6:30-7:30pm - Speaker presentations and Q&A
7:30-8:00pm - Networking
MODERATORS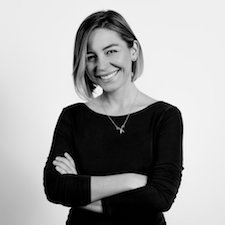 Leanne Luce — Exoskeleton Designer and Founder at The Fashion Robot
Leanne Luce has centered her career on the intersection of Robotics and Apparel. She graduated from Rhode Island School of Design (RISD) in Apparel Design. She has since worked with leading Exoskeleton teams at Otherlab and Harvard on the development of groundbreaking assistive devices for both military and medical application. Her blog, the Fashion Robot, explores the confluence of fashion and technology in the fourth industrial revolution.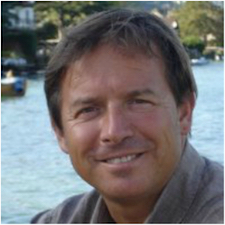 Christian Martin, Founder and CEO, IoT4Style

Christian has extensive international business experience in High Tech B2B & B2C companies including IBM, Oracle, Abridge, ABB, and Alphacode, across business functions including Business Development, Research & Innovation, Multi-cultural & offshore management, Negotiation, and M&A Integration. He moved to San Francisco in 2009 to launch a french start-up to the US market & organize Academic Research for Institut Mines Telecom & Carnegie Mellon. Christian is the Founder & CEO of iot4style (San Francisco, Paris), bringing entrepreneurs, research and large companies together to identify and launch breakthrough products & customer experiences in the Beauty and Fashion Industries.
SPEAKERS
Salvador Nissi — Founder and CEO, MemoMi
MemoMi Labs Inc. provides the world's first high-fidelity, true-vision digital imaging software platform. Delivering an adaptive and controlled camera perspective, MemoMi's patented technology can be used in a wide variety of technology applications, including 'smart mirrors' for retail stores.
Applicable to any combination of camera and screen, MemoMi's platform performs perspective correction from every angle and distance in real time, delivering a distortion-free, realistic image with true eye-to-eye contact.


David Suissa — CEO, Scentys
Scentys combines advanced materials technology with fragrance to deliver an immersive experience using scent. Scentys products are being used now in aerospace, automotive, and retail applications.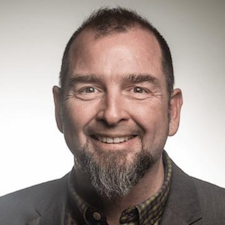 Ron Martin - Unity VR Film Evangelist, Unity 3D
Unity is a cross-platform game engine developed by Unity Technologies. It is used to develop video games and simulations for computers, consoles and mobile devices. In particular, it is used for developing applications in VR/AR.

Ron is a passionate producer and technological romantic. He is entrepreneurial and enthusiastic about creative approaches to change. He has spent the majority of my career working in computer graphics and creates 3D animations, prototypes, augmented reality simulations, virtual environments and real spaces collaborating with both creative and business centric people to deliver the best product to clients.