Description
Immersive Meetup with Richie Rhombus
Creator of WildKind
presented by The Adventure Design Group, Epic Immersive, and WildKind
Join us on November 11th for a meetup, presentation, and conversation with the Bay Area's own Richie Rhombus, creator of WildKind, a team creating Experiences for the curious, delicate, dangerous, and wild kind. For this the talk, Richie will present the past, present and future projects of WildKind, and talk about process, ethos, and strategies that help inspire radical agency and creativity in individuals and the greater community.
Richie is perhaps best known for two projects: Appetite Obscure and Immigracious. Richie cofounded Appetite Obscure, a dining collective where interactive meals and immersive art/food experiences created new human connections. In total, Appetite Obscure launched over thirty interactive experiences -- potlucks of immersive food-based experiences, curated dining events, and adventurous expeditions.
Immigracious built on the connection between art, food, community, and emotion. Immigracious was an adventurous art-experience for immigrants to share stories and food, including historic sailboats, an island, and excellent culinary creations of the immigrants' favorite foods.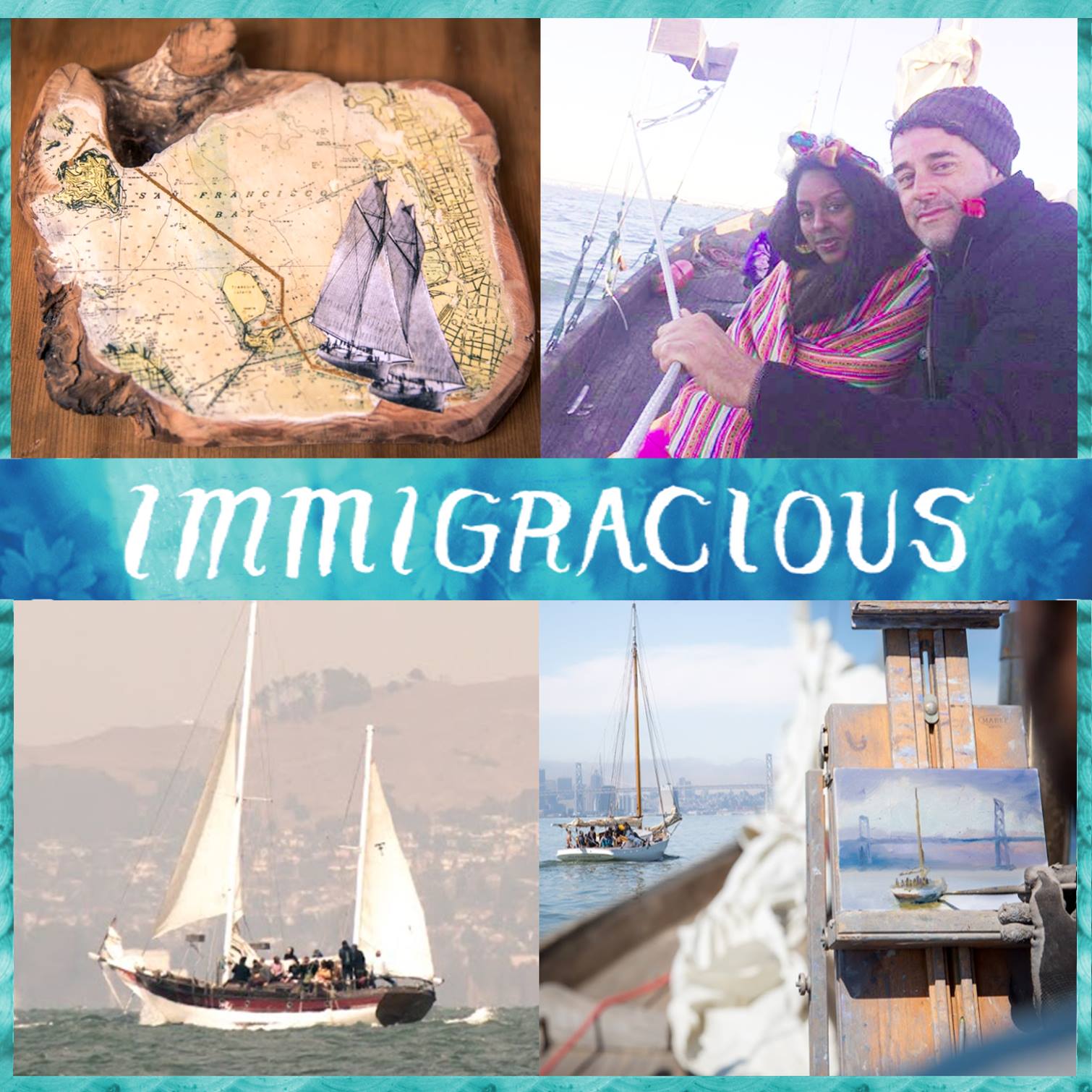 About Richie Rhombus
Richie Rhombus is an artist and experience creator living in Oakland, California. Richie has created over 60 collective experiences and adventurous large events in the San Francisco Bay Area. Richie uses art to connect people's bodies to greater ideas in expressly new ways, building unique relationships with the social sensual and conceptual world. Richie was the co-founder of Appetite Obscure, a dining collective where interactive meals and immersive-art food experiences create new human connections. Through careful curation of art and concepts, Richie creates ephemeral phenomena, re-visioning larger physical spaces to inhabit the intimate spaces of our deeper emotions. Richie's independent art has been featured in several dozen galleries, exhibitions, and art museums across the world.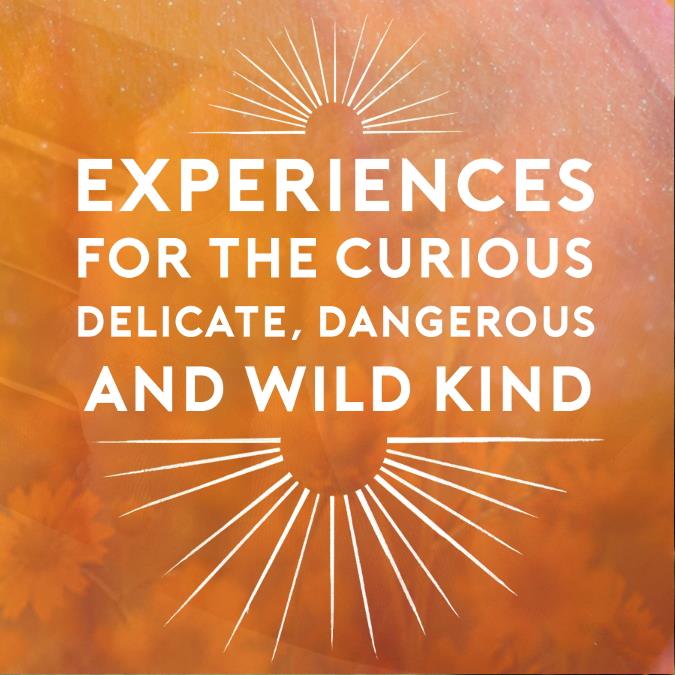 About The Adventure Design Group
The Adventure Design Group is a gathering place for the San Francisco immersive and adventure experience design community.
We create and participate in immersive live experiences in physical environments. If you're interested in this growing craft that blends fiction and reality with a mix of games, high-tech and low-tech, tours, puzzle hunts, and participatory theater, join us! We feature monthly speakers who have created amazing experiences, and host a fun happy hour for mingling and chatting before and after the talks and QA.
The Adventure Design Group was the inspiration for The Immersive Design Summit, the premiere conference for the immersive industry. Applications are now available for the 2019 Immersive Design Summit, coming this February to San Francisco.
https://www.meetup.com/Adventure-Design-Group/
About Epic Immersive
Epic Immersive designs large-scale live immersive theatre and mixed reality experiences where story, spectacle, and interaction deliver transcendent, awe-inspiring journeys. Epic's experiences have featured 14-acre fictional cities, 100+ performers, journeys down slides in fireplaces into underground wonderlands, and multi-block takeovers of historic neighborhoods.
Epic's live experiences have been commissioned by Silicon Valley companies like Apple, Google, and Facebook. Epic is also one of the producers of The Immersive Design Summit, the premiere gathering of the immersive universe. 2018's Summit featured luminaries from Disney, Lucasfilm, ILMxLab, Punchdrunk, The Void, Meow Wolf, Two Bit Circus, and more.
We are proud that, in every year that Epic has existed, more that half of our artists have always been women, and more that half of our artists have always been artists of color. Upcoming events and experiences from Epic Immersive include The Paris Immersive Creation Challenge.
http://www.epicimmersive.com/