Description
Immersive Meetup with Danielle Baskin
presented by Epic Immersive Labs, The Laundry, and Danielle Baskin
This February 11th, join the San Francisco Bay Area's immersive community for a fireside chat and meetup with one of our area's most inventive experiential artists, Danielle Baskin.

Danielle has been featured in Wired, The Verge, Vice and more. She designs experiences, organizes pranks, and sells products to people around the world, including: optical illusions of clouds to NASA, ice cream tricycles to Nickelodeon, branded avocados to Salesforce, and painted bike helmets for Reebok. She was profiled in The New York Times article 27 Years Old, 6 Companies, 1 Employee: Herself. Danielle's work has been called "completely inventive" by Mashable, "there is nothing more 2016 than this" by Vice, and was covered by Fast Company, Business Insider, Engadget, CNET, Oprah, and MacWorld. She's worked out of San Francisco garages and New York City closets, been an Art Director for Odyssey Works, had her sculptures called "remarkable" by The New York Times, and sold interactive products to world-leading companies.
Among her many interactive inventions, Danielle:


Co-created a conference about line-related topics that took place while waiting in San Francisco's longest lines, called LineCon.

Staged an event at the Oracle OpenWorld expo (the software company) where a group of oracles in full-wizard costume showed up for the annual divination expo that was coincidentally happening at the exact same place and time.

Started Last Chance Tours, where she organized trips for 6 people to an abandoned city, involving: a 5am kayak ride, masks, and secret meetings leading up to the trip.

Made a talking drone with a hidden speaker, baby monitor, and miniature cocktail glass, and put it on Tinder where the drone went on actual dates in bars with some of its few hundred matches.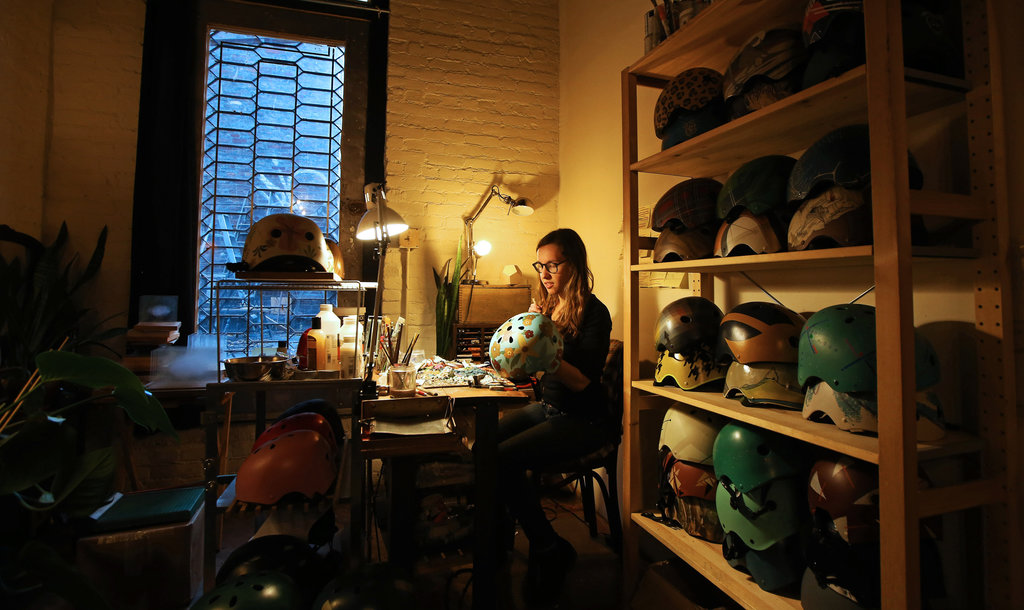 About The Laundry
The Laundry is an experiential space fostering creativity, connection, and community. We are a new kind of gallery space dedicated to providing people with tools and interactive opportunities for sharing their creations with the world. We believe that creativity makes life infinitely interesting and fulfilling and we want The Laundry to be a special place for creators to build and share their creative endeavors.
About Epic Immersive
Epic Immersive designs large-scale live immersive theatre and mixed reality experiences where story, spectacle, and interaction deliver transcendent, awe-inspiring journeys. Epic's experiences have featured 14-acre fictional cities, 100+ performers, journeys down slides in fireplaces into underground wonderlands, and multi-block takeovers of historic neighborhoods.
Epic's live experiences have been commissioned by Silicon Valley companies like Apple, Google, and Facebook. Epic is also one of the producers of The Immersive Design Summit, the premiere gathering of the immersive universe. 2018's Summit featured luminaries from Disney, Lucasfilm, ILMxLab, Punchdrunk, The Void, Meow Wolf, Two Bit Circus, and more.
We are proud that, in every year that Epic has existed, more that half of our artists have always been women, and more that half of our artists have always been artists of color. Upcoming events and experiences from Epic Immersive include The Paris Immersive Creation Challenge.