About this Event
This immersive workshop from Moves The Needle in partnership with Improving will equip you to lead your organization's transformation by applying Lean Innovation. Our unique approach is designed to build new skills as you make progress on real business challenges.
During these two days you will discover hidden needs by practicing empathy techniques and run experiments to explore new solutions to address these needs with real customers. You'll learn new techniques or new ways to use techniques you may already know to accelerate your ability to lead change, infuse bold new ideas, and speed up growth in your organization.
Our experiential workshop will immerse you in the 3 E's of Lean Innovation – Empathy, Experimentation, and Evidence. You will walk away with a new mindset, an enhanced understanding of the innovation process, and the skills and working practices to drive successful business results with speed and precision.
Advanced customer empathy techniques and customer intelligence tools to discover hidden customer needs
Powerful rapid experimentation techniques and targeted prototyping skills to quickly gather customer data you can trust about real-life usage and adoption
Evidence-based decision-making to drive positive impact on any business problem
Who attends and why
Because Lean Innovation is a cross-functional endeavor, our workshops draw a mix of product, creative, sales, technology, and operations people from organizations of varying types, sizes, and industries. We have had thought leaders from Google, Amazon, Nordstrom, ING, and other large enterprises, as well as start-ups, and non-profit organizations.
Pro tip: Enhance the value of this workshop by bringing your whole team to this Immersive Lean Innovation Workshop on Nov 13th and 14th. Then, have your executive leadership attend the Executive Innovation Summit on Nov 15th.
Ticket prices include breakfast and lunch. No tickets sold the day of the event.
Your coaches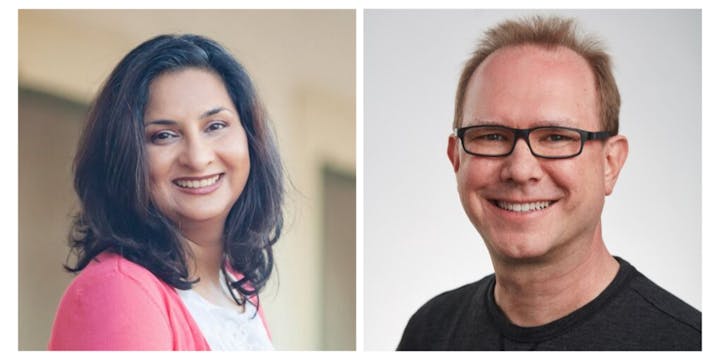 Kavita Appachu
As a UX leader, coach, and mentor, Kavita (@kappachu) has worked at the forefront of applying customer-centric design and Lean innovation principles to drive organizational innovation at companies including Intuit, Cox Automotive Media, AARP, and Roche Diabetes. She is passionate about unlocking the entrepreneurial spirit of organizations by coaching them to embrace change, understand the importance of risk-taking and create transformative solutions that help customers and businesses thrive.
Mike Kendall
Leveraging over 25 years of driving transformation inside loyalty-leading companies like Intuit, Capital One, Citigroup, and Humana, Mike Kendall (@DelightApostle) brings expert Customer Experience, Design, & Innovation methods, mindsets, and knowledge to organizations around the world as CX Lead & Senior Impact Coach at Moves The Needle and Managing Director of The Customer Lab.
Testimonials
"Customer-centric, customer-obsessed, customer-driven are easy words to say, but surprisingly difficult to do. This workshop from Moves The Needle helped turn these words in actual behaviors for our team. They came back with a whole new view on how to understand customers and really think about solving customer problems - not just centering on business goals. They learned new ways of working that are changing how they engage their teams and ensure we are solving the right problems, the right way. This will be a game-changer for us."
- Piritta Van Rijn, Chief Product Officer, TaxAct Blucora
"The MTN workshop was a great experience that provided an introduction to their methodology and tools through classroom and real-life participation. I liked that the duration was short but the flow of content was not too fast. I also met some great individuals to extend my network of others with a passion for improving their CX."
- Chris LaRue, Manager, Commercial Customer Care Interstate Batteries
What should I bring to the workshop?
Bring your inquisitiveness, imagination, and enthusiasm for learning a new way of working. We provide the rest (including lunch and parking).
Have questions?
Contact Kavita Appachu, Innovation Transformation Leader: kavita@movestheneedle.com or Mike Kendall, Innovation Transformation Leader: mike@movestheneedle.com
Refund Policy
Once you have registered, we do not offer refunds. It is possible to transfer the registration to someone else should you be unable to participate.
Additional Terms & Conditions
INTELLECTUAL PROPERTY. All ownership of, title to, and rights to all Moves The Needle's intellectual property that exists as of the Effective Date of this Agreement or that may be created by Moves The Needle thereafter, including patent, trademark, service mark, copyright, trade secrets, tools, materials, products, and Content ("Moves The Needle IP") will remain with Moves The Needle.
About Moves The Needle
Moves the Needle ignites entrepreneurial action within large organizations so their people can be closer to customers, move faster and act bolder. We help organizations through leveraging Lean Innovation - our unique approach tailored for the enterprise, synthesizing Design Thinking, Lean Startup and Agile.
About Improving
Improving is a complete IT services firm, offering training, consulting, recruiting, and project services. Our innovative solutions and processes have helped hundreds of clients across the globe realize their tactical and strategic business objectives.