Event Information
Refund policy
Contact the organizer to request a refund.
Eventbrite's fee is nonrefundable.
Immersive Cybersecurity Accelerator Program (ICAP) - BlackTECH is a CompTIA endorsed education provider
About this event
As the internet experiences exponential growth, the cyber threat landscape has also taken a quantum jump; necessitating highly proactive defensive mechanisms to minimize exposures and losses to organizations connected to the internet. One critical success factor in this race against cyber threat
is the quality of security professionals needed to initiate, design, implement and operationalize processes aimed at securing business data. As important as this is, it is an established concern that supply of skilled security professionals cannot meet up with organizational demands for specialized security skills. This course, following CompTIA curriculum, provides an integration of security concepts and relevant workplace skillset to give candidates the confidence to pursue career in cybersecurity.
Objective:
This course prepares students with the essential security technology skillset and familiarize with methodologies, tools, techniques in the core security domains to proactively defend organization digital infrastructure and assets. This course is specially prepared keeping in-focus to address on the job knowledge gaps and exposes students to defensive and offensive cyber security strategies. It will expand your knowledge of security attacks, threats and vulnerabilities, security architecture and design, security operations and incident response and governance, risk, and compliance.
This course is designed for who:
1. Graduates with technical foundation
2. Professionals seeking to pivot to cybersecurity
3. Anyone who wants to become an specialist in cyber security
4. Anyone who wants to gain a practical skillset in mitigating the risk from malware, Trojans, hackers, trackers, cyber criminals and all online threats.
Delivery Method: Online
Duration: 12 weeks - intensive
Days & Time: Saturdays - 6PM - 9PM ET
Sundays : 3 PM - 6PM ET
Program Fee(Discounted): $750.
Send an email to info@blacktechhub.org for payment options, instalments and applicable discounts
Payment Options:
Pay $750 through Interact: info@blacktechhub.org and send email to: info@blacktechhub.org to secure your spot
Click this link to pay through credit card: Credit Card Payment Please choose the second button before payment to absorb the small PayPal charges
Register and pay on this site (attracts service charge)
Instalment payment allowed - Send email to info@blacktechhub.org
For all enquiries, questions and clarifications - please email: info@blacktechhub.org or call +1 365 292 4445
Course Outline:
Unit 1: Introduction to Cyber Security:
1. Introduce Cyber Security as both an art and science
2. Evaluation of security trends and predictions
3. Career Opportunity walk-through and relevant certifications
Unit 2: Attacks, Threats, and Vulnerabilities:
Information Security core pillars
Threat, Attack and Vulnerability Definitions
Threat Vectors and Actors and Intelligence Sources
Attack Types (Application, Network, Social Engineering) and Potential Indicator of Compromise
Comparing Different Types of Social Engineering Techniques
Understanding Vulnerabilities and Security Risks
Defining Security Assessment Techniques
Threat preventive and detective Capabilities
Unit 3: Security Architecture and Design:
Understanding Security Concepts in an Enterprise Environment
Virtualization and Cloud Computing
Implementing Secure Application Development, Deployment, and Automation
Understanding Authentication and Authorizations Methods
Implementing Cybersecurity Resilience
Recognizing Security Implications of Embedded and Specialized Systems
Understanding the Importance of Physical Security Controls
Basics of Cryptographic Concepts
Unit 4: Threat and Vulnerability Management
Secure Protocols and Implementation
Host or Application Security Solutions
Implementing Secure Network Designs
Installing and Configuring Wireless Security Settings
Implementing Secure Mobile Solutions
Applying Cybersecurity Solutions to the Cloud
Implementing Identity and Account Management Controls
Implementing Authentication and Authorization Solutions
Implementing Public Key Infrastructure
Unit 6: Operations and Incident Response:
Implementing appropriate Tools to Assess Organizational Security
Incident Response and Phases
Identifying appropriate Data Sources to Support an Investigation
Implementing Mitigation Techniques to Secure an Environment
Understanding the Key Aspects of Digital Forensics
Unit 7: Governance, Risk, and Compliance
Comparing and Contrasting Various Types of Controls
Applicable Regulations, Standards, or Frameworks that Impact a Security Organization
Implementing Policies within Organizational Security
Review the Risk Management Process and Concepts
Privacy and Sensitive Data Concepts and Considerations
Unit 8: Resume Review & Cybersecurity Interview Preps
Bonus: Ongoing Support and job referrals
Meet Our Faculties:
This Program will be delivered by 4 top Cybersecurity professionals with years of industry experience across multiple geographies.
Lead Faculty: Tosin Aina, CISSP is a SOC Technical Director based in Saint John, New Brunswick. Before relocating to Canada from Nigeria, he was the Head, IT Security, in a national financial institution.
In this position, while he reported to a CISO, he executed a few cyber security projects and compliance certifications that aligned with the corporate security strategy of the organization.
Since arriving in Canada, he has consulted with a few organizations across the Atlantic region to review security controls around a joint multi-million-dollar project. Currently, he is consulting for a business conglomerate providing cyber security risk advisories spread across several companies. His knowledge base includes multiple cyber security certifications including CISSP.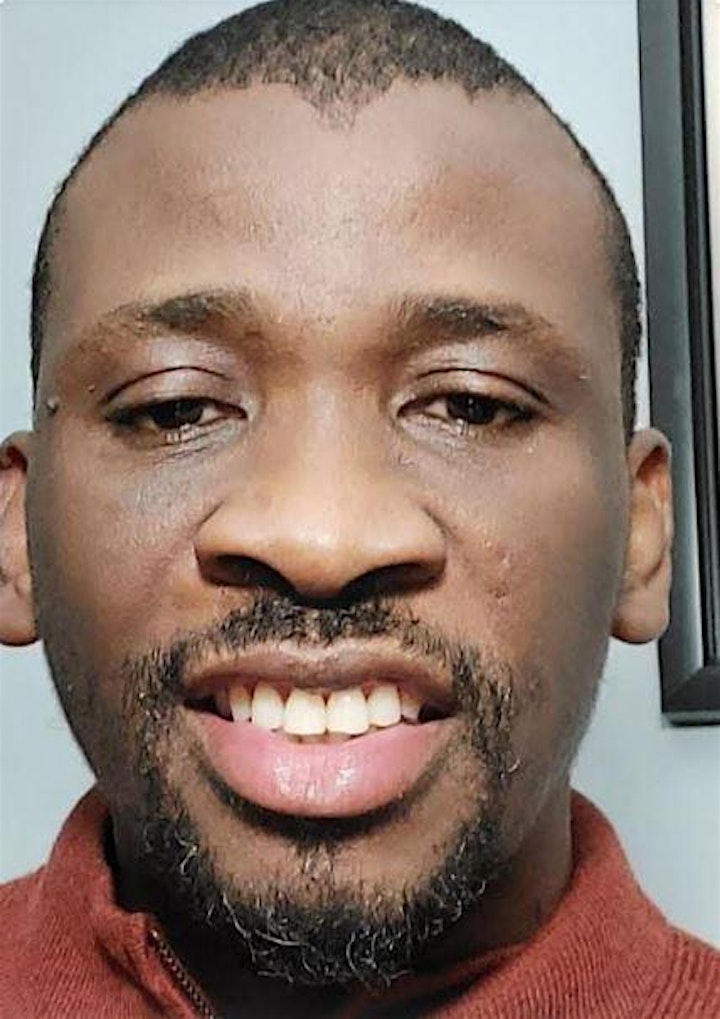 Meet Our HR Expert:
Gurpreet is the Founder of GKM Coaching - I help Career Professionals get Hired In 30 Days + Build Their Personal Brand To Make More Money In Their Career.
As a Career Coach, I believe in NO BS NO NONSENSE ONLY RESULTS!
Being on the other side of the table from Job Seekers for over 14+ years, I see it all.
I see all the mistakes you make in your job search, your resume and even in your interview. I always wish I can help you, but when sitting on the other side of the table from you, as HR Professional, I can't.
Until Now! This is what drove me to become a Career Strategist Coach. I leverage my HR Expertise and my Entrepreneur experience, to help you land your dream job in 30 Days.
Yes, this is a bold statement to make, but I make it because I have gotten individuals in their dream jobs within 30 days.
And now I want to get you in your dream job in 30 Days.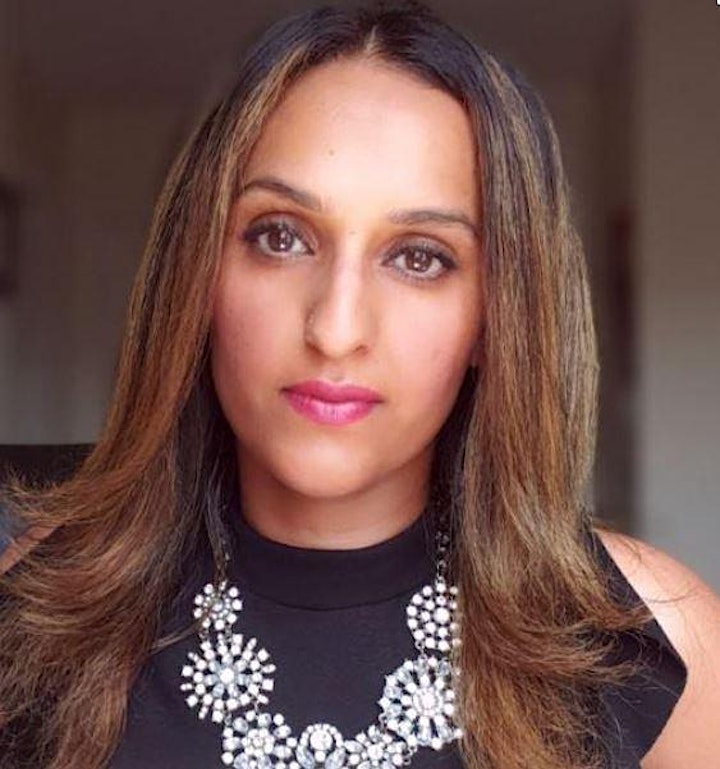 About BlackTECH:
BlackTECH supports and provides safe space for Black and visible minority professionals to network, learn, thrive, accelerate their careers, build successful businesses, and transition into leadership positions through well-thought-out initiatives, thereby closing the capability gap in the tech ecosystem.
At BlackTECH, our vision is to build a 360° hub for Black and visible minorities to actualize their dreams in career, entrepreneurship and leadership.
We are committed to fighting underemployment amongst black and visible minorities through bespoke trainings and capability building programs. We envision a world of immense opportunities, capabilities and possibilities for the Black professional.
All our domain specific Trainings are structured along 5 core components:
• Theory
• Practicals
• Tools, techniques and tips
• Capstone Projects
• Presentations, Resume & Interview Preps
Our expert-led classes are designed to help you kickstart your career, equip you with the skills you need, bridge the gaps of the conventional trainings and set you apart for career acceleration and advancement.
Connect with us:
LinkedIn: https://www.linkedin.com/company/blacktechhub
Twitter: https://twitter.com/Blacktech_hub
Facebook: https://www.facebook.com/blacktechcommunity
Instagram: https://www.instagram.com/blacktech_hub
Email: info@blacktechhub.org
Website: www.blacktechhub.org
Date and time
Location
Refund policy
Contact the organizer to request a refund.
Eventbrite's fee is nonrefundable.