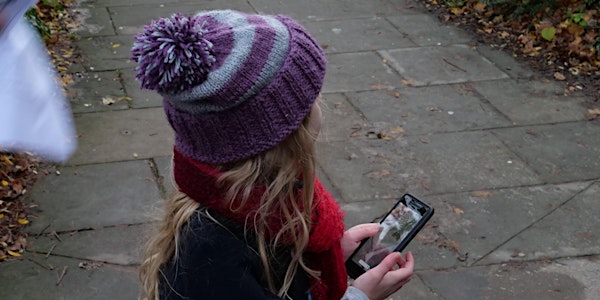 Immersive Cultures 2: Museums to Developers:
When and where
Location
PROTO Gateshead NE8 3DF United Kingdom
Description
This workshop invites designers and developers from the NE community to hear perspectives from museums and cultural organisations on the challenges they face in commissioning and co-developing work in immersive technology and to think together about solutions. The North East is home to an incredible wealth of developer talent and a huge richness of museums, galleries, archives and libraries. We all know there are difficulties with a digital divide, with funding, and with finding space to think and imagine together. In this short workshop we will hear from curators and leaders in cultural organisations in a series of lightening talks asking how the objects and practices of institutions can help focus collaboration.
Our Speakers are;
Guy Schofield, Lecturer in Image Processing, University of York
Guy Schofield is a lecturer in the department of Theatre, Film, Television and Interactive Media at University of York. His research includes VR in cultural heritage settings, participatory film production and horror game design. Before working in academia he worked in the games industry, in galleries and museums and as a freelance digital artist. His recent projects have included a modular horror game design kit for psychologists researching fear, a mobile phone app to help communities document NGO's development projects and a survey of architecture in video games.
Sarah Cotton, Creative Producer (Partnerships) at Seven Stories: The National Centre for Children's Books
Sarah leads the development of offsite programmes inspired by the Seven Stories collections and children's books, managing a team of Creative Associates who deliver creative work with children and young people in schools and community settings.
Sarah will be will be discussing a recent collaborative immersive technology project where researchers, digital professionals, Seven Stories staff and young people explored space, place and magic to develop an augmented reality experience, Magical Reality.
Andrew Mitchell, Digital Officer for Northumberland National Park
Andrew Mitchell works as Digital Officer for Northumberland National Park and is responsible for digital communications and content for both the National Park and The Sill: National Landscape Discovery Centre.Andrew acted as project lead for the Digital Landscapes exhibition at The Sill in 2018. The exhibition was a celebration of the role in digital technology in engaging people with the landscape around them; showcasing global and local VR experiences, an augmented reality museum, data visualisations and more to over 30,000 visitors over twelve weeks.