About this Event
With circus arts, dueling DJ's and live performance. •IMMERSION• is a love letter to the days of Studio 54. Inspirations for an event could include: Andy Warhol, Alexander McQueen, Lady Bunny or Whitney Houston. Featuring themed cocktails and high velocity video content, dressing to express is highly recommended!
Step into a world a where style is key, and everyone is welcomed to create their own experience within the vein of immersion!
Come Be Immersed!
FEATURING LIVE PERFORMANCES BY:
Merrill Peiffer (Mamma Mia)
Katherine Thomas
Andrew Barrett Cox (Oscar at the Crown)
Ryan Allen Gray (Shirley House)
HOSTED BY: Darius Anthony Harper (Kinky Boots)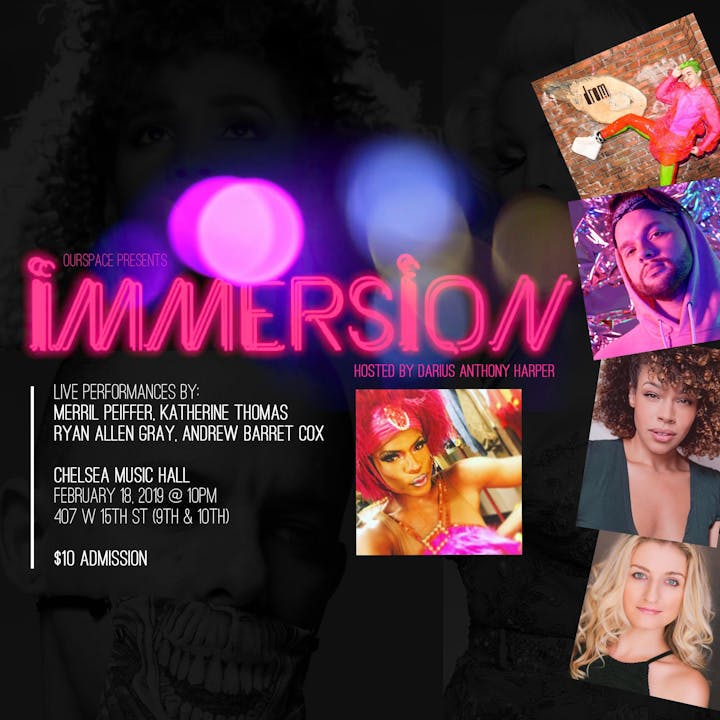 COME FOR THE MUSIC, STAY FOR THE PARTY!