Description
1 Day | 20+ VR & AR Demos | 15+ Speakers
ImmersED LA 2018 is proud to announce the first ever K-12 XR Summit, bringing together innovators, content creators, educators, and K-12 Institutions to lead the modernization of immersive technology into K-12 classrooms. Exhibits and talks from companies like Apple, HTC, Samsung, Google Daydream, and many more.
Be amongst the first in your field to join the conversation, share your knowledge, and experience virtual reality (VR), augmented reality (AR), mixed reality (XR), haptics, wellness, XR research, K-12 pedagogy, and more.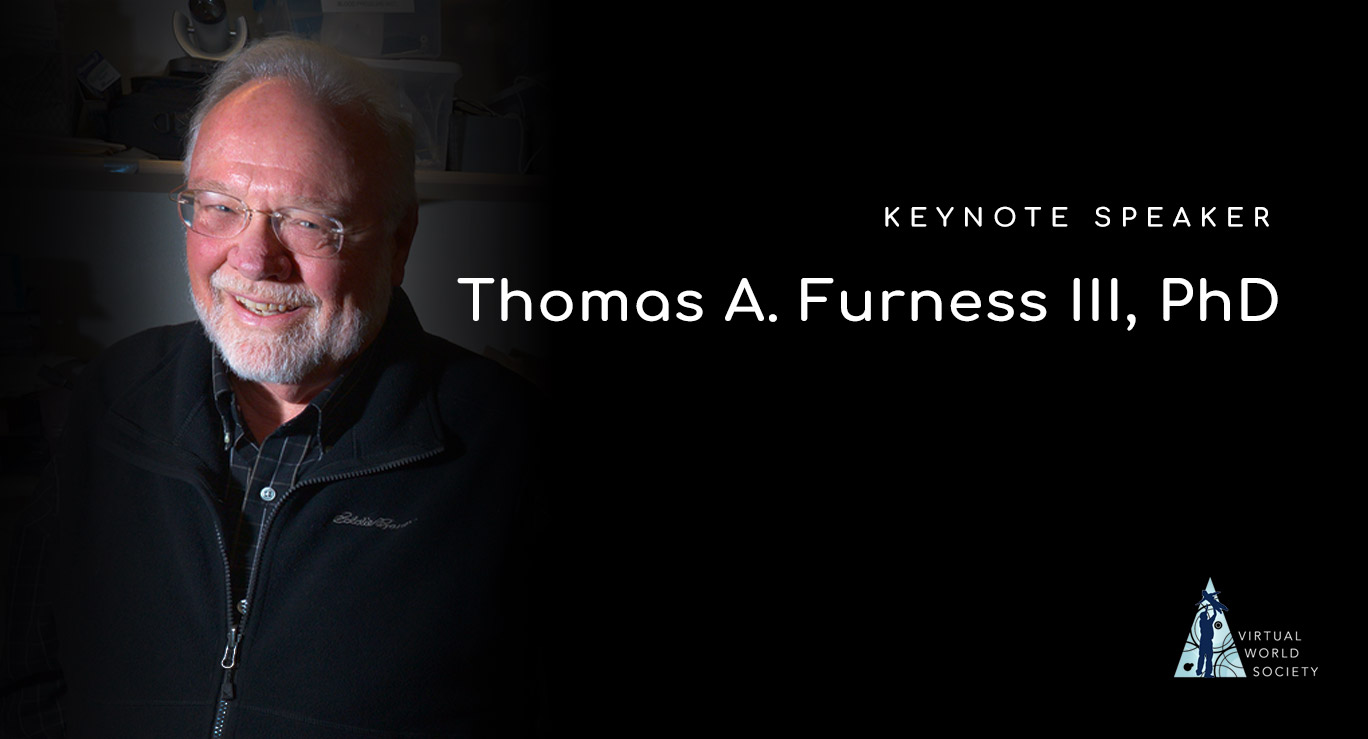 Keynote Speaker: Known as the Grandfather of Virtual Reality, Dr. Thomas Furness is an American inventor, virtual reality pioneer, and a professor at the University of Washington. His work has helped to form the foundation for the future of spatial computing.
Who should attend:
Educators

Content Creators

Instructional Designers

Innovators

Game Designers

School District Representatives

Wellness Professional

Enthusiasts
Don't miss this exclusive opportunity to aspire to innovate, conspire to build bridges, and inspire to provoke imagination. As our gift to you, all paying attendees who are not currently members will receive a free one-year membership to the Virtual World Society.
*The free membership to the Virtual World Society applies to all paying attendees who are not currently members.


Schedule:
​
8:00 AM - Registration & Check-In
​
9:00 AM - ImmersED Welcome
​
9:00 AM - KEYNOTE
THOMAS FURNESS, Ph.D
​
9:30 AM - VR 101 Course At Bellevue College
JAMES RIGGALL
​
10:00 AM - VR & AR Expo Opens
​
11:00 AM - Student Voice, Social Justice, Immersive Computing
MARNI CAMPBELL
​
11:30 PM - Panel: XR From All Angles
AMY PECK, MARCO DeMIROZ, LEAH HANES, AZINE DAVOUDZADEH
​
12:15 PM - Lunch & Networking
​
12:30 PM - Breakout Room #1: Air Studio
AARON MOFFATT, CARLOS VELAZQUEZ, BRITTAN HELLER
​
1:15 PM - The Future Is Now: Fundamentals Of Learning
DREW MINOCK
​
1:45 PM - The Frothy Edge of Learning
ANDREW SUTTAR
​
2:15 PM - Mindfulness For Teens: Take Pause
DUMEETHA LUTHRA
​
2:45 PM - Bridging Experiences With WebXR
DIEGO ZUNIGA
​
3:15 PM - Coffee Break
​
3:30 PM - Teaching Through Touch: How Haptics Technology Will Enhance Learning In VR
BOB CROCKETT
​
4:00 PM - Video Games: VR As Literature
MILES HARVEY
​
4:30 PM - Augmented Reality For iOS
APPLE
​
5:00 PM - XR Transforming Teaching And Learning
HALL DAVIDSON, JACKI MORIE
​
5:30 PM - End Day - Closing Notes
Transportation
We're offering our carbon footprint friendly attendees a carpool discount. Sign up now to carpool with 4 people total. Please fill out this form and we'll thank you with a buy2, get 2 discount code.
Free parking is available.

Public Transportation
Emerging Technology Innovation Center is conveniently located near the Commuter Express Line and Bus #7
Alternate Methods of Payment: If requesting payment through purchase order or other method, please click on "Ticket" and choose "Purchase Order Requests." ImmersED 2018 will contact you directly once your order is placed. Payment must be received in our office no later than April 20th, 2018. All requests are subject to final approval by ImmersED 2018. If you have additional questions please contact info@immersed2018.com.
Website: