Sales Have Ended
Ticket sales have ended
Thank you for your purchase. Since this is a private location we send out all the details on Address, What to Wear & Bring, Liability Form to Print, Sign and Bring with you and driving directions to all attendees a few days before the event. If you have any questions or concerns email to kirsten@kirstenkorotinternational.com
Sales Have Ended
Ticket sales have ended
Thank you for your purchase. Since this is a private location we send out all the details on Address, What to Wear & Bring, Liability Form to Print, Sign and Bring with you and driving directions to all attendees a few days before the event. If you have any questions or concerns email to kirsten@kirstenkorotinternational.com
About this Event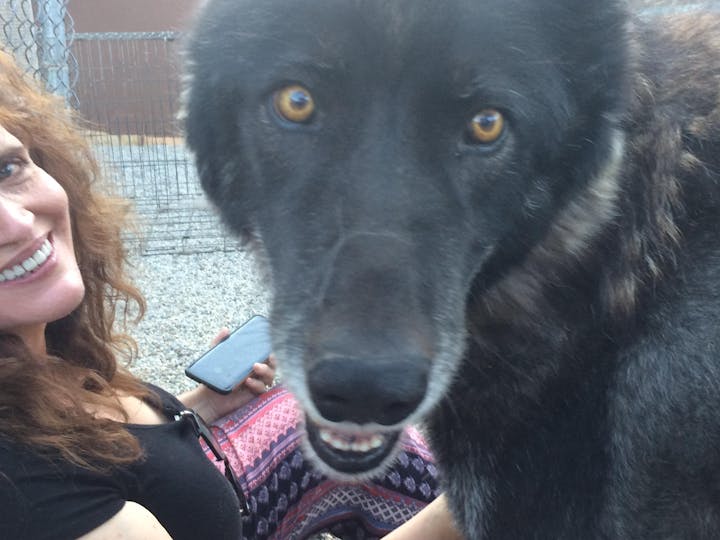 Connect into the magic of wolf energy and your own wild spirit. Take A Peek Into This Magical Day (video)"To look into the eyes of a wolf is to see your own soul - hope you like what you see." - Aldo Leopold
Kirsten Korot creates these NATURE NURTURE EXPERIENCES™ to bring people around the healing energies of Nature, Wolf Energy and Sound Healing as a way to nourish and rewild your spirit, get out of the day to day stress and bring awareness to the importance of protection these often misunderstood animals that are key to balance in our ecosystem.
As you spend the day in with the Wolf Ambassadors of the Apex Pack you will create unforgettable memories.Includes special one-on-one time with each member of the Apex pack. Then enjoy interacting with them and watching them run and play in our half-acre turnout. We take time away from all the distractions of technology to be fully immersed in the magical healing energy of these amazing animals.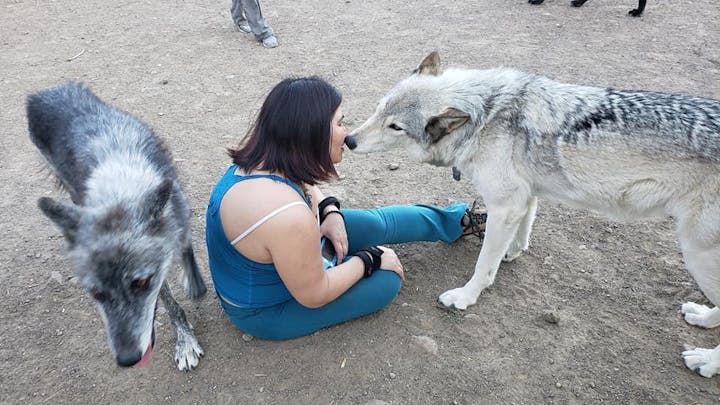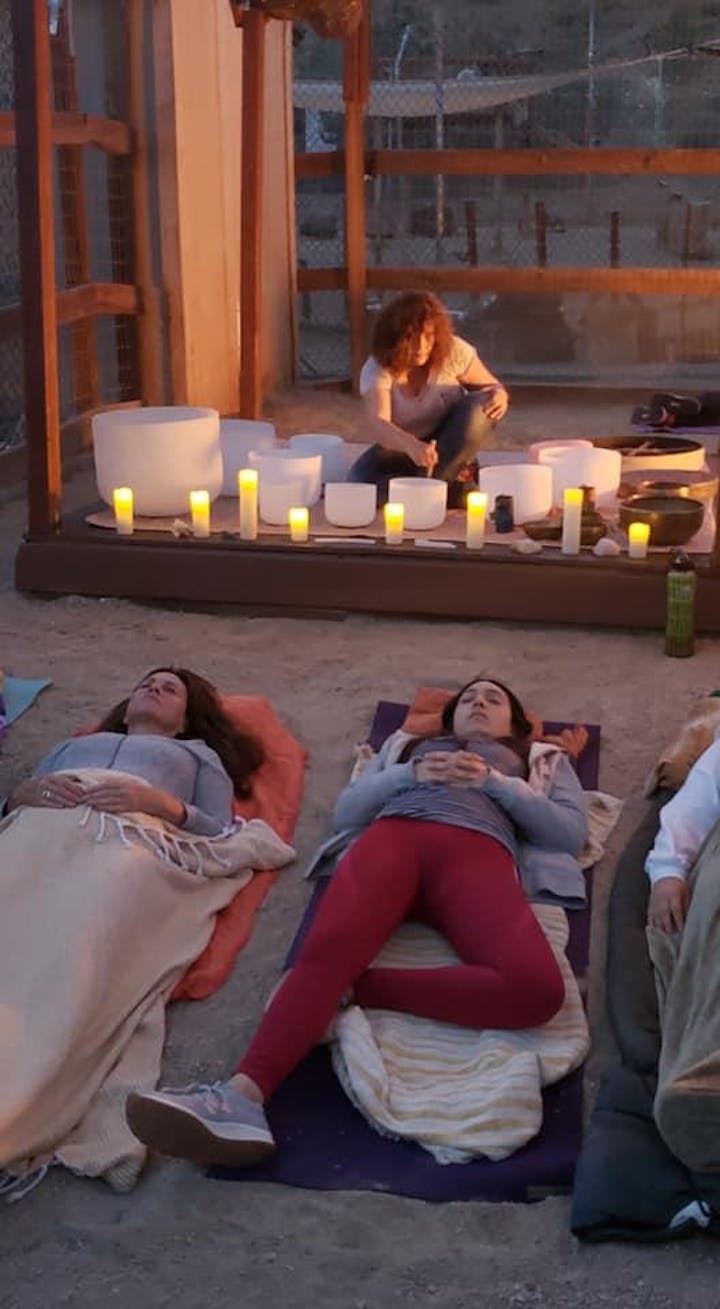 We end the evening by relaxing under the night sky for a beautiful Intuitively Guided Sound Bath & Meditation by Vibrational Sound Healer Kirsten Korot where you can allow yourself to be still, relax, reflect, feel the energy of the pack, soak in the sounds, feelings, energy and give gratitude for the day.
**Proceeds help in the care of the Apex Pack and the work being done by Apex Protection Project in their quest of protecting wolves and wolfdogs through educational experiences, rescue, and advocacy with the dream of living in a world where the wolf and all species are highly valued, protected and respected for the balance they bring to the ecosystem and for the gifts they offer to humanity.
*POLICY RE: REFUNDS OR WEATHER RELATED RESCHEDULING:
THESE ARE SPECIAL FUNDRAISING EVENTS AND NON-REFUNDABLE SINCE WE ONLY OFFER LIMITED SPOTS PER EXPERIENCE. *****IF WEATHER CONDITIONS CAUSE US TO CANCEL THE EVENT YOUR TICKET WILL BE GOOD FOR A RESCHEDULED DATE*****ARRIVAL TIME -
**Please arrive promptly at 4:00 pm. (we do not let anyone in before the check-in time since we are caring for the pack and setting up the space)
Allow plenty of travel time. Parking is right on the property.
We will begin promptly at 5:00pm with introductions and an explanation of the day. DEPARTURE TIME- The event will finish at 9 pm so we'll have time for our final goodbye hugs.
AGE REQUIREMENT- 16 yrs or older
LIABILITY FORM - We require you to sign and bring the form with you to the event. You will be emailed the form after you register and book your space
.LOCATION & DIRECTIONS- We will email you the location and directions after you register and book your space. (It is located approx 1 hr outside of Los Angeles depending on traffic)
WHAT TO BRING - Please bring blankets or yoga mat for under and over you - (We will be doing the Sound Bath outdoors on the ground and it can get chilly so bring stuff to bundle up in)
WHAT TO WEAR - Outdoor clothing that will protect your legs, we also suggest a light jacket or layers since we will be going from late afternoon into evening and you the temperature can drop especially during the sound bath portion you want to be comfy and cozy.
****WHAT NOT TO WEAR - NO LEATHER (unless it's on hiking/athletic shoes) A couple of the pack love to eat leather so no leather belts, boots, jewelry, hats, clothing,purses. They are little STINKERS! ***