Description
After a successful event launch in November 2017



The Human Connection Movement's presents


"The Immerse Experience"

---
Immerse is a full-day event where you'll be ebbing and flowing through an array of modalities and practices that will incorporate sound, movement, dance and connection.

Our intention is to bring awareness to authentic forms of connection by collaborating with:
- diverse artists, facilitators, musicians and changemakers of all backgrounds with the aim of providing our groups with a safe space to journey through aspects of self, connection to others and our communities.

Over the course of 8 hours we will be journeying through:
- sound healing - eye gazing - breath-work - ecstatic dance - embodiment practise - sensory & intimacy based practise - cacao ceremony - green smoothies, wellness talks and practises to foster greater connection to the earth.

---
Sunday February 11th

Time: 9am – 5pm
Where: Flow Studio's

2/57 Denison St
Camperdown, NSW 2050

Enquire: igorkreyman@gmail.com

**Please bring a yoga matt, and you're own cup**

---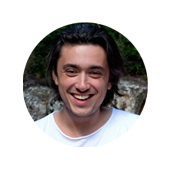 Igor Kreyman
Igor is the founder of The Human Connection Movement (THCM), a global social enterprise that creates, enables and inspires personal, organisational, and community wide change by assisting the collective to recognise connective barriers that restrict them from communicating effectively.
Igor educates individuals and large groups on the benefits stimulated through eye contact, and how this practise can allow for us to move beyond the limitations of language to enter a space of silent equanimity to allow for ourselves to dissolve any self imposed-barriers that keep us from connecting to our hearts, our friends, family, co-workers and environment.
Benefits include becoming aware off limiting beliefs, learning how to meditate with another person, creating meaningful heart based connections, learning the strength of vulnerablity, raising levels of empathy, compassion, self-confidence, authenticity and our ability to accept ourselves at our essence.



Patrick Hanly
Patrick hanly is a wilderness guide and agent of the cultural evolution. He has taught yoga, meditation, zenthaishiatsu and men's work all around the world. Inspired by the ways of our ancestors he facilitates life transformational pathways utilising ceremony, sound and movement.
He work's within the intention of gratitude, to open in love and connection with one another whilst releasing any limiting beliefs that may be holding us back from the life of our dreams to transform, invigorate and provide the collective with tools to maintain peace and clarity in a modern day life.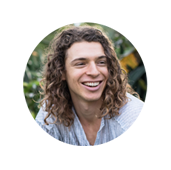 Ryan Henson
Ryan is the creator of 'Curiosity In Motion' - a community organisation dedicated to exploration of Self through Movement. Ryan works with people of all ages and demographics to help increase their 'felt-sense' awareness of their body. This process of embodiment exploration ultimately facilitates self-awareness, self - esteem and feelings of being both authentic and interconnected, with one's Self and environment.
Ryan facilitates yoga, community dance events and presents workshops and seminars on all things 'Embodiment'.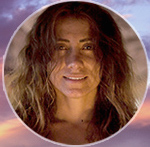 Andrea Alvarado

Andrea is a wellness pracitoner who focuses on guiding communities towards an optimal state of wellbeing whilst keeping a strong focus on fun, she loves to share her vitality and enthusiasm with practises that invigorate the body so it's bouncing with life. She teaches yoga, mindfulness meditation, guided breath working exerises for focus, clarity and equanimity.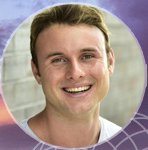 Zac Deane

Zac's purpose is to co-create the healthiest people on the planet through a (w)holistic approach integrating mind, body and spirit.
Zac Deane Roesler is a qualified Health Coach from the Institute of Integrative Nutrition, founder of YouTube Channel 'Raw Cave' and facilitator of his immersive day experience called 'Beyond Wellness'.
He has improved the lives of hundreds of people 1-on-1 with his strategic coaching and thousands in groups and at events hes prestented at. He lives and breathes the importance of gut health, brain chemistry, gaining more energy, and provides the tools needed to help manage depression and anxiety by bringing awareness to how our relationship with food interrelates with our relationship with ourselves and our environment.

---
EVENT TESTIMONIALS

" I've just finished the Immerse journey with Igor and his fellow facilitators and it's simply a fantastic experience, I've been to other events before but i must admit this was a first in terms of the sensation and the environment, the facilitators created a really really welcoming, but genuine environment, one that made me feel comfortable enough to open up, be vulnerable and feel safe.
They guided us through a series of exercises and experiences that really helped me feel at one with myself, connect with myself and connect with people around me. I'm going to go back in there and sort numbers with pretty much everyone there and I've not done that before so that speaks for itself. It was a beautiful day and i would definitely do it again and highly recommend it to anyone looking for that experience."
- Kay

"It was an amazing event, the team was almost like family at the end of the day, if you want to bring out your child self and your playful character and be vulnerable and go deep within yourself in a sacred space, this is the event for it. I haven't played this much in such a long time, to be able to dance and be free, it was such a beautiful experience, the people that facilitate this event have such beautiful hearts and they give so much, and you feel that transcending through you, I've definitely had an amazing experience and if anyone that wants to join come be part of the family."
- Shandy

" I feel very open after this event, i let go so much of what i was holding onto, so much tension in my body, actually feeling that true authentic connection with people just feels so amazing, just to be able to connect with people on a deeper level and really let go of everything just being a child again and doing what you want to do and moving how you want to move and feeling into your body and feeling really really amazing."
- Kaylah

" I came here today because I wanted to connect more with my heart space and get out of my head and release all of the fears worries and doubts that i had before the event and what i found was that i connected with my heart space by connecting with other people. I came in here knowing a few people, but most of the faces were new and by the end of it when i looked around i saw brothers and sisters and i felt a lot of love for them and also for myself, i encourage everyone to come to this event who wants to feel more connected and who wants to experience something real and authentic"
- San
"That was a really nice experience it came right fully into my body, i really enjoyed the playfulness and i felt the eye gazing connection was deeper then ever. I came into here pretty sick and i actually feel well now, so it was pretty beautiful. Thank you especially to Igor for putting this together he's a really great guy, he's a great friend."
- Michael
"I was really apprehensive coming today, i was nervous as hell i didn't know what i was getting myself into but, Andrea, the two Ryan's, and Igor carried me through it and they did not pressure me or put me on the spot or make me feel uneasy at all, i just carried through and it was an amazing experience, especially the eye gazing which was intense, I've never done that before, and i just want to say thank you so much and it was great to connect with everyone here."
- Shonny