Description
We're excited to announce our new FULL DAY Intensive workshop in Sydney, Australia
We'll be offering a full-day workshop to inspire you to ebb and flow through an arrangement of modalities and practices that will incorporate sound, movement, dance, and connection.
We've created this unique experience to provide the collective with a safe container to experience their most authentic selves, by providing tools that will help us realise the boundless capacity we have within ourselves to create a reality that is aligned with our greatest gifts.
We will be co-creating with world talented musicians, and facilitators that will help us integrate all aspects of self, connection to others and our communities.
We believe that through the reality of collaboration, we will continue create a platform for artists and participants to create more meaningful experiences with each other leading to more exciting event's and opportunities.

What to Expect:
- Sound Healing
- Expression through Sound & Voice
(Improvised Music with World Talented Musicians)
- Ecstatic Dance
- Cocoa Ceremony
- Breath Work
- Human Connection (Eye Gazing, Blindfold Eye Gazing)
- Wisdom / practices gathered from indigenous cultures of their way of living.

Time: 9am – 5pm
Where: Flow Studio's

2/57 Denison St
Camperdown, NSW 2050

Enquire: igorkreyman@gmail.com
Facilitators:
Ryan Whitewolf
Ryan Whitewolf is a world touring musician, sound healer and workshop faciltiator who has been travelling the world learning from many different Indigenous lineages. Being Educated with the power of song and prayer and how it has been used for thousands of years to heal and to give back to the Earth. Travelling the world to many sacred places surrounded by amazing elders, he beleives that the Earth holds songs for the collective healing, remembering and Evolution and he is inspired to share what those songs inspired with the world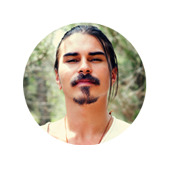 Igor Kreyman
Igor Kreyman is an actor and founder of The Human Connection Movement (THCM), a global organisation that creates, enables and inspires personal, organisational and community wide change by assisting the collective to recognise and reduce connective barriers that restrict them from communicating effectively.
He educates individuals on the self-referential benefits that are stimulated through eye contact and how this practice can be used to release barriers between people, increase levels of empathy, confidence, enhance perceptive abilities and increase self-love.
www.thehumanconnectionmovement.org.au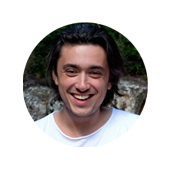 Ryan Henson
Ryan is the creator of 'Curiosity In Motion' - a community organisation dedicated to exploration of Self through Movement.
Ryan works with people of all ages and demographics to help increase their 'felt-sense' awareness of their body.
This process of embodiment exploration ultimately facilitates self-awareness, self - esteem and feelings of being both authentic and interconnected, with one's Self and environment.
Ryan facilitates yoga, community dance events and presents workshops and seminars on all things 'Embodiment'.