Event Information
Location
Esri R&D Center DC
1001 19th Street North
#910
Arlington, VA 22209
Description
IMIA invites you to attend its second DC Meetup on Thursday, January 31st at 9:00 am at the Esri R&D Center in Arlington, Virginia. This is a great opportunity for leaders in the mapping industry to meet, network and be an active part of topical discussions and presentations.
The event will feature keynote presenters Andrew Turner, Director and CTO of Esri R&D Center and Lisa Johnson, PAD-US Coordinator, USGS Cooperator, Boise State University, and presenters Ray Caputo, Geographer and GeoPDF Program Lead of the U.S. Army Geospatial Center; Mark Cygan, Industry Manager for Mapping and Statistics of Esri; Ted Florence, President of Avenza Systems, Inc.; Betsy Kanalley, Geospatial Products and Services Program Manager of U.S. Forest Service; Tim Montenyohl, Designer/3D Artist, International Mapping; Phil Satlof, Program Manager, Blue Raster; Matt Tricomi, Chief Architect & President, Xentity Corporation; Marissa Wood, Director of Research, International Mapping and Marshall Worthey, Federal Account Manager, GISinc.
Grab your tickets! We enjoy a great crowd at our meetups, and try to accommodate everyone - members and non-members, students and Government rates. Please select both a daytime ticket that matches your ticket type, and also a ticket to Happy Hour to let us know you can make it. Breakfast and lunch will also be provided.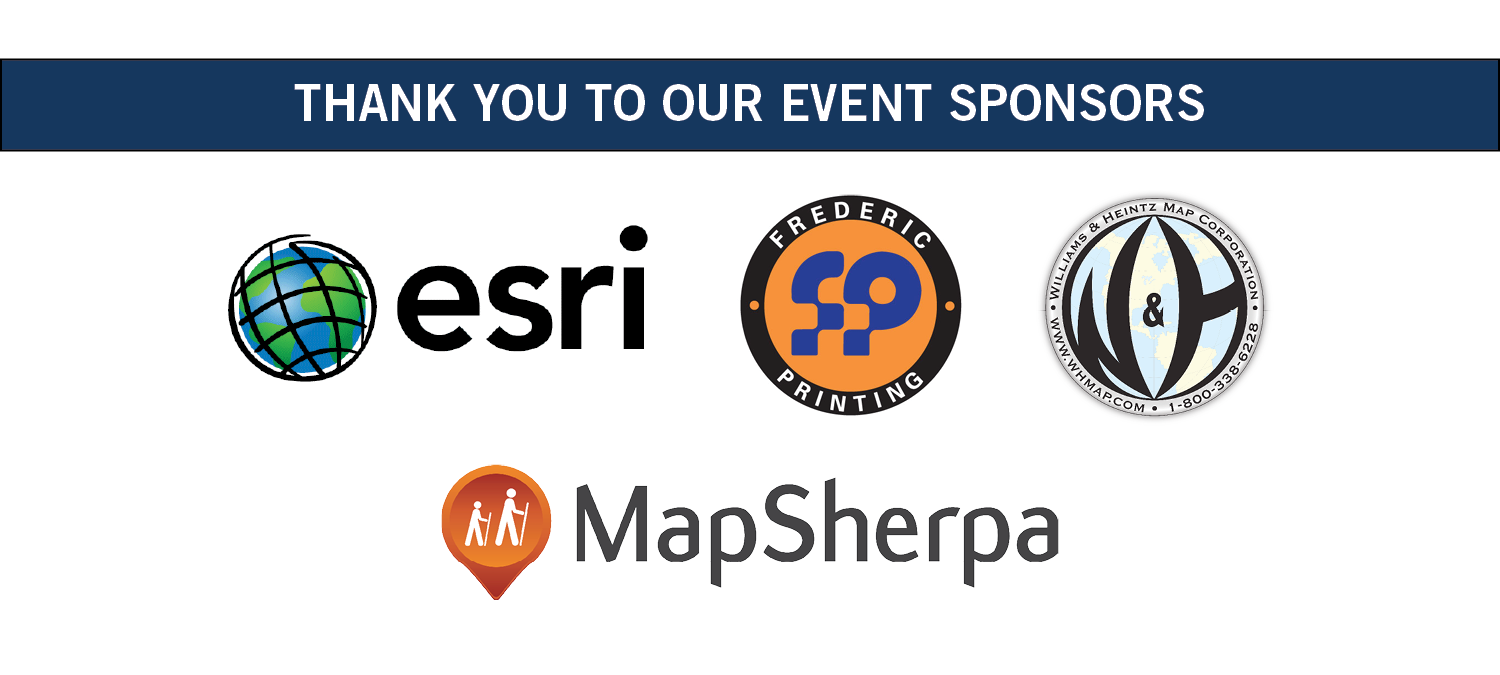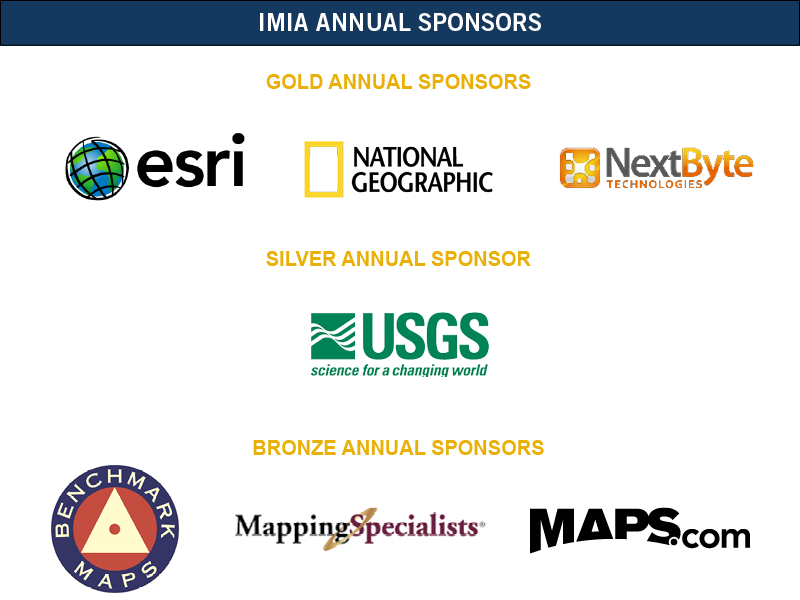 The International Map Industry Association (IMIA) is a forward-looking organization that brings together leaders from across the spectrum of the mapping industry to network and learn. IMIA supports its membership through resources and events, developing business connections and business opportunities with partners, colleagues and competitors both regionally and internationally. Membership and sponsorship opportunities are available!
If you are interested in the business of maps check out our website. If you think you might join us for more than one event this year - consider becoming a member!
Date and Time
Location
Esri R&D Center DC
1001 19th Street North
#910
Arlington, VA 22209