IMH Annual Meeting: Building Foundations Through Early Childhood Education
Description
While many practitioners in the city of New Orleans have placed focus on the important role access to quality early childhood education plays in the successful growth and development of our youth, a renewed emphasis has emerged on establishing policy and identifying revenue to support this educational building block. Join us for our 2017 Annual Meeting as our keynote speaker, Dr. Anthony Recasner, CEO, Agenda for Children, provides his thoughts on the path forward for this critical educational movement.
8 am – Doors open & breakfast served
8:30 am – Keynote Address
9:00 am – Questions & Answers
ABOUT DR. RECASNER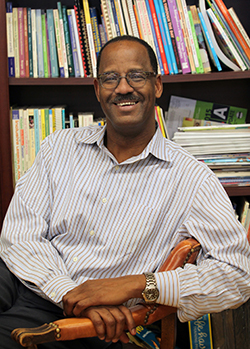 A native of New Orleans, Dr. Anthony "Tony" Recasner took over the helm of Agenda for Children in January 2011 after almost twenty years of working to reform public education in New Orleans. Dr. Recasner is co-founder of FirstLine Schools, a charter school management organization which opened the city's first charter school (New Orleans Charter Middle School) and now operates five charter schools. Dr. Recasner's work has consistently demonstrated how to educate disadvantaged children by challenging and engaging them academically, while effectively addressing their social and emotional needs. In January 2009 at President George W. Bush's farewell address to the nation, Dr. Recasner was recognized by the President for his work and for serving as an example of heroism for all Americans. Dr. Recasner serves on the board of the Louisiana Children's Medical Center, Children's Hospital, the Louisiana Children's Cabinet Advisory Board, Bureau of Governmental Research, St. Andrew's Episcopal School and the GPOA Foundation. He also serves on the Advisory Board of the Louisiana Outdoor Outreach Program (LOOP). Dr. Recasner has a Master's and Doctorate in School Psychology from Tulane University and a Bachelor's degree in Psychology from Loyola University New Orleans.