The Premiere Business Conference for Women
About this event
ImfluaXion is an opportunity for women to gain cutting edge solutions to complex business challenges. Women are building businesses at a higher rate than men, yet the longevity, profitability and sustainability suffer.
Women lead families, businesses, institutions, initiatives and each other with grace, poise and excellence. Now it's time to maximize our impact on the world, at once.
Thought leaders, influencers, professionals, and entrepreneurs ready to increase positioning, performance and profitability can join the movement to, position to soar beyond the complexities of business leadership.
Gain knowledge, skills, abilities and connections to thrive as the authority of your industry.
Learn technological solutions to innovate, automate and streamline your systems and processes for increased production and profit.
Integrate your existing strategies with improved solutions to complex business challenges.
Learn assertive communication strategies of business leaders.
Gain access to publishing, media and marketing opportunities.
Learn the science behind business mindset.
Synthesize your purpose, profit and productivity.
Network with award winning influencers and industry experts from around the world featured in Entrepreneurs Magazine, Amazon best-selling authors, International Speakers, and Community leaders.
Share stories with other professionals and thought leaders in your industry.
Invigorate your business, captivate your mind, and expand your network.
Register today
Our 3 Day Event features:
Pre-Conference Networking Dinner for thought leaders, sponsors, speakers and high achievers
High Energy, interactive workshops to share the simple solutions to your complex business challenges
Author Roundtables
Business, health and creative expo
Post Event Virtual Experience
Workshop Topics Include:
How To Win With Words: 3 Secrets to Assertive Communication
Turn Challenges Into Opportunities
How to Ignite Her F.I.R.E
Elevating Your Legacy
The Magic Of Starting Over
Unlocking the Author Within You
Tech Solutions for Business Bosses
The Keys to Successful Virtual Leadership
Speakers for the Event:
Cathy McKinnon, Chicago's Top Transformation Strategist, 3 x International Best Selling Author, Coach, Motivational Speaker, Cancer Survivor & Advocate
Co-Authored Books: Joy, Recipes for Abundance, Oh, My Health; There is Hope Silent Grief, Healing, and Hope
Pamela Kurt, Attorney, Serial Entrepreneur, Coach, Ohio State Bar Foundation Fellow, VP of the Lake County Bar Association
Erin Strayer, Female CEO Maker, Scaling Strategist, Best Selling Author, Talk Show Host, Producer "2018 Entrepreneur to Watch - Badassery Magazine"
Dr. Joy Vaughan, CEO, Author, Brain Based Leadership Expert, Educator, Philanthropist
Books: Powerful People: Powerful Lives, The 7-Step Empowerment Series for the Secular and Christian Souls
Amy Bryant, CEO, Corporate Trainer, Executive Coach
Angela Brand, Her FIRE Coach, Empowerment Speaker, Best Selling Author, Branding Specialist,
Host by Anika Wilson of Nobody Greater LLC-Founder of ImfluaXion Conference, Podcast Host, Executive Coach, Business Strategist
Join Us for Our 2021 Chicago Event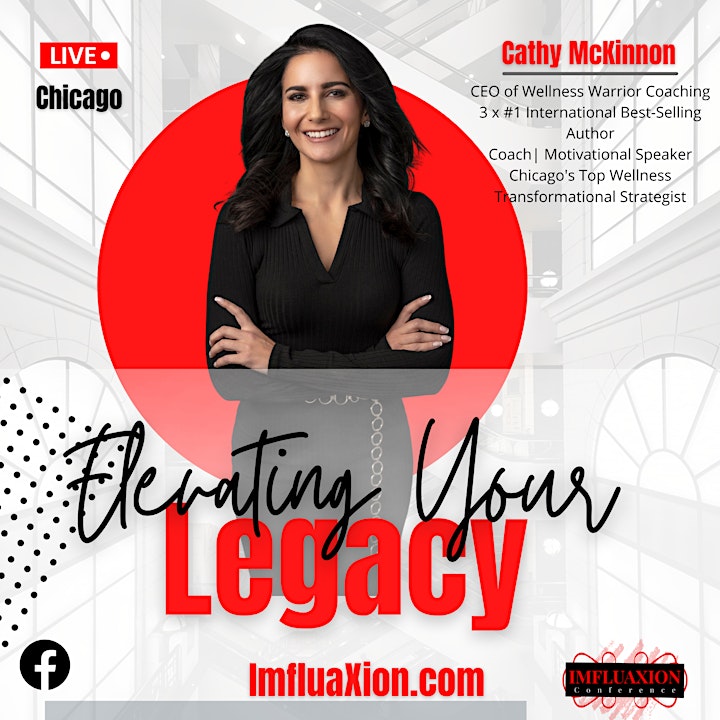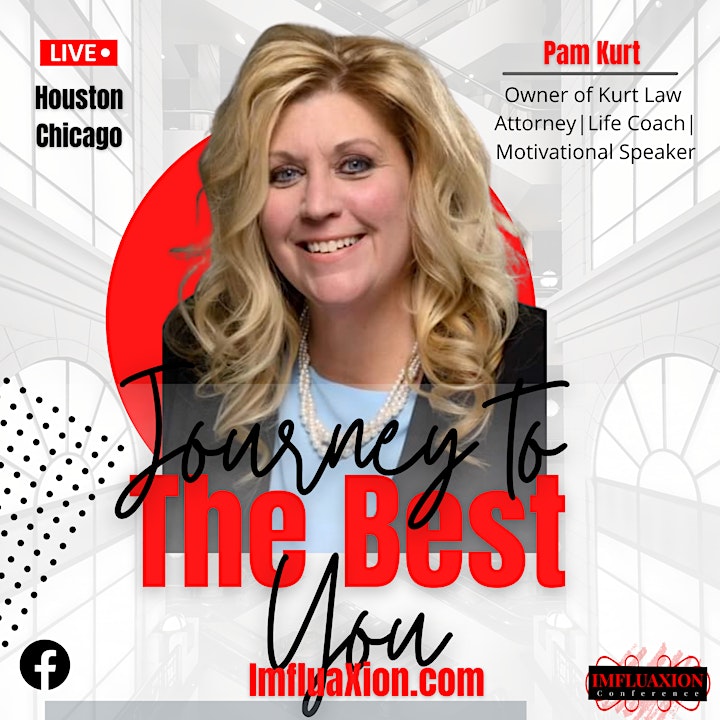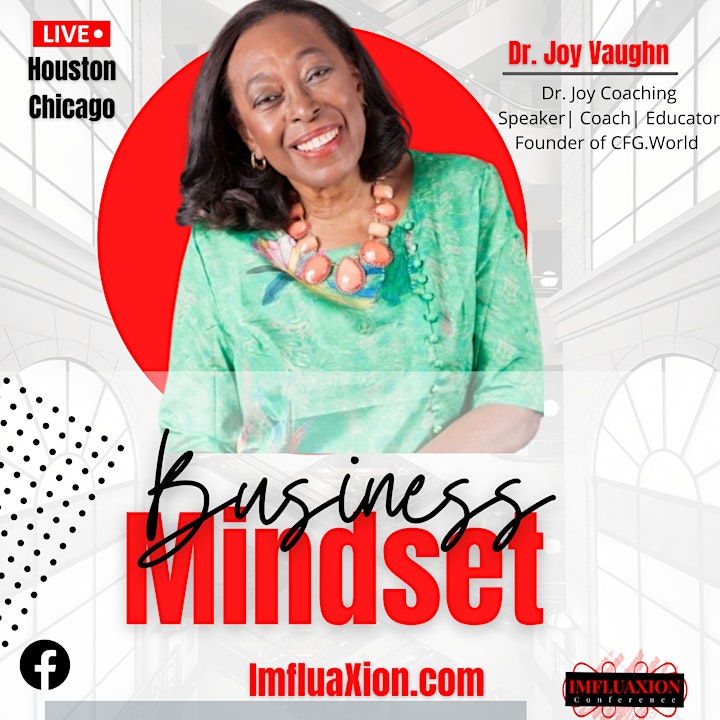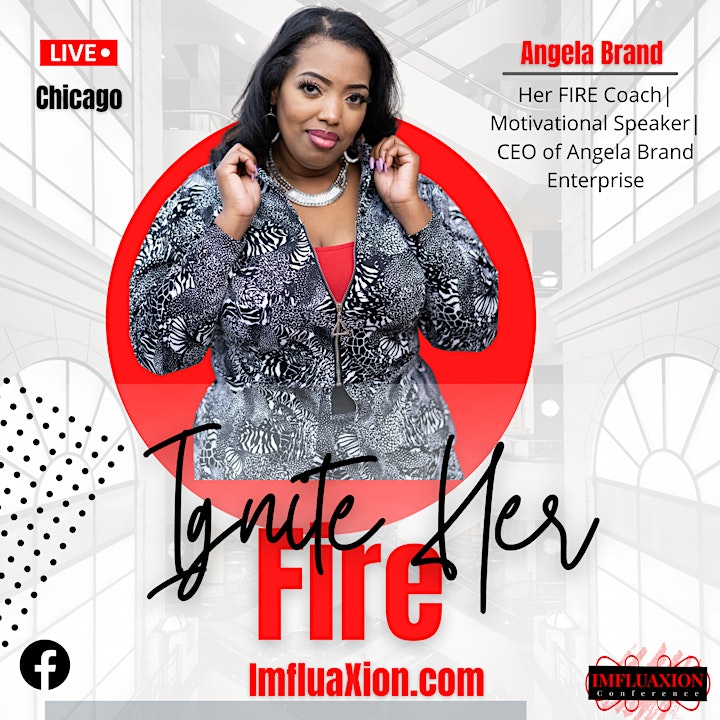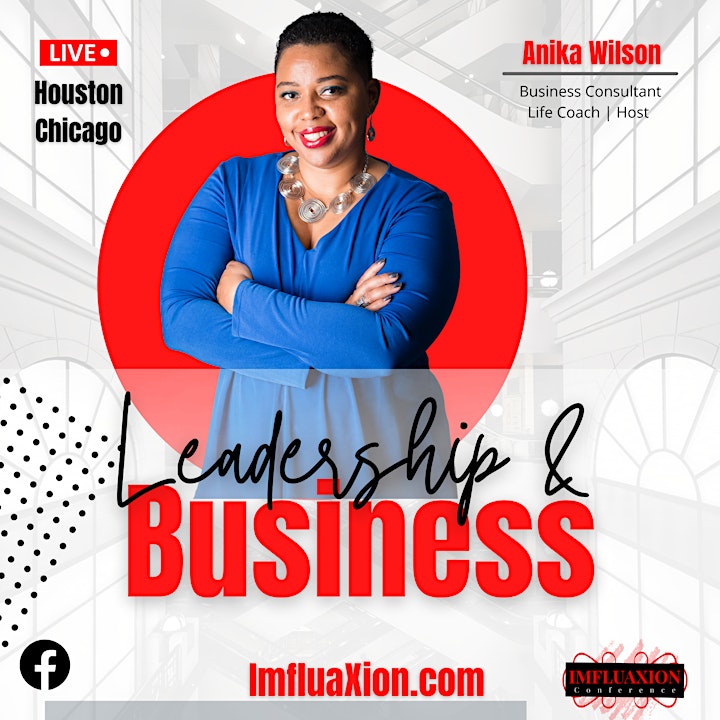 Date and time
Location
Refund policy
Organizer of ImfluaXion Virtual Conference
Click here to subscribe to our text messages.
Our events are high impact, and inclusive to women dedicated to Authentic Leadership. We strive to build stronger women equipped with the ability to lead, love and live abundantly. Feel free to explore the opportunities to advance with Nobody Greater LLC's initiatives.