Description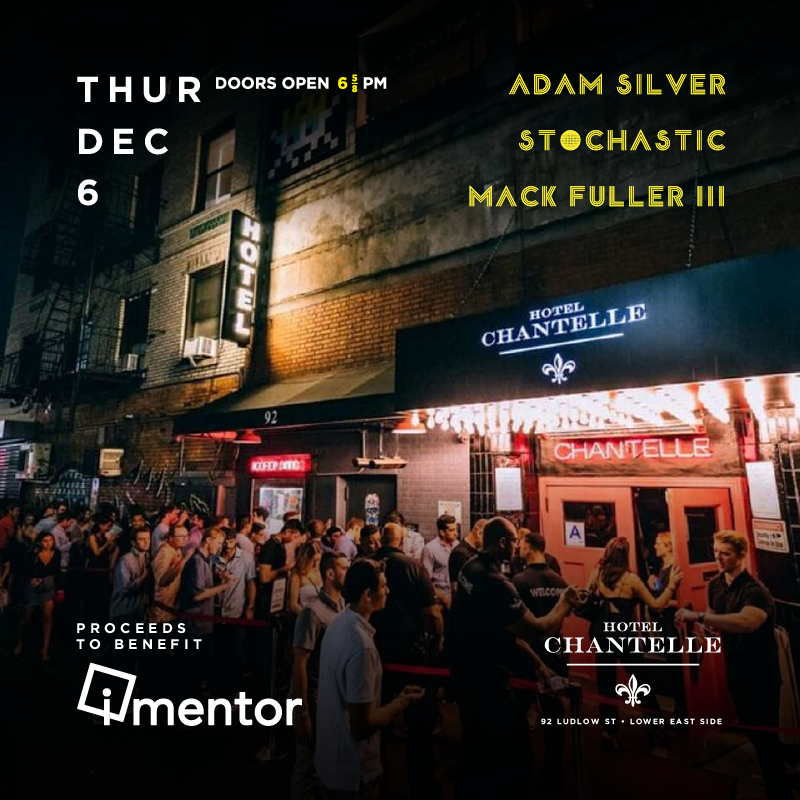 In a world where talent is equally distributed but opportunity is not, iMentor is fighting to rebalance the odds and give every young person a fair chance to realize their dreams. This year alone iMentor is ensuring that nearly 4,000 students in New York City have a mentor to guide them on the path to college and towards a happy, self-sustaining future.
Join us on Thursday, December 6nd from 6PM to raise funds for iMentor at Hotel Chantelle with Adam Silver + Stochastic + Mack Fuller III.
You can learn more about iMentor and how you can ensure that every student gets the champion they deserve here - https://imentor.org/.
*Must be 21+ with valid ID (drivers license or passport; NYC ID Cards cannot be accepted)
**Tickets/tables are non-refundable