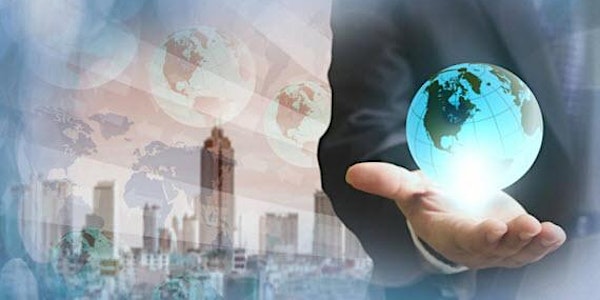 IMC DFW Presents: How is decision-making impacting your clients?
IMC DFW Consultant's Round Table October 2022
Refund Policy
Contact the organizer to request a refund.
Eventbrite's fee is nonrefundable.
About this event
Building the Next Generation of Intellectual Operations
As management consultants, you are involved in the intellectual operations of your client's businesses every day.
You and your clients work to resolve the intangibles in business — the nonlinear, multidimensional, multivariable, multi-stakeholder issues — using your minds as the sole vehicle to address these complexities.
Join us to experience the similar patterns between the intangible challenges during the height of the pandemic and your everyday intellectual work in your own minds.
Learn how our speakers figured out how to evolve capabilities in human cognition at work.

Larry Smith
Chief Products Officer, Think Outcomes
Through KPMG, Arthur Andersen and Think Outcomes, Larry's practice in the services industry on behalf of executives deeply involved him in the process work of audit, taxation, valuation, buy side and sell side M&A, post-merger integration, business process engineering, enterprise risk management, business strategy, and global ERP systems implementations.
He transformed his technical skills across numerous disciplines and markets into capabilities to upgrade the intellectual operations of a workforce. He now focuses on how to evolve mental processes rather than transactional ones, mental frameworks rather than mental models, and mind-machine partnerships that drive counterintuitive thinking and decision-making.
As a cloud innovator and architect, Larry continues to co-innovate for organizational leaders and management consultants to shorten decades-old, human challenges in problem-solving. He gains understanding with stakeholders to arrive at high-fidelity decisions before gut reactions step in as an emotional response to the complexity that requires objectivity.
Neil Smith
Chief Technology & Innovation Officer, Think Outcomes
Through his work at IBM, Oracle and Think Outcomes, Neil has served as a visionary, technologist, software architect, solutions developer, UX systems and integrated software design architect, product manager, ontology/taxonomy engineer, software support engineer, pre-sales engineer, software tester, and more.
Neil's deep, enterprise software background spans cloud, mobile, tablet, PaaS, SaaS, networking, enterprise data management, and business analytics systems with industrial manufacturers, financial services, CPG, retail supply chains, and financial markets. He streamlines and simplifies complex technical issues as he connects business challenges to technical solutions.
As an enterprise software innovator, he has evolved these technical skills to co-invent technologies for cognition and create mental frameworks for brainwork. He continues to co-innovate for organizational leaders and management consultants to bring forth the next generation of intellectual operations in their domains.