Get Smart! Get Involved! Get Business! Host: IMC USA - Carolinas Institute of Management Consultants - USA
About this event
Zoomed Out? Looking for Human Contact Again?
We are Meeting LIVE in May!
Date: Monday, May 10, 2021
Time: 12:30 pm to 5:00 pm EST
Location: Grandover Resort & Conference Center
Come join us for the Carolinas' chapter 1/2 day LIVE conference to meet fellow consultants, learn from experts and network with peers.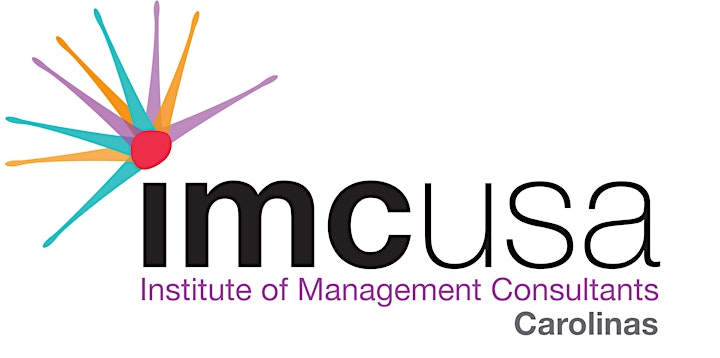 Accelerate Both Your Clients' and Your Success in 2021
PROGRAM INFORMATION:
KEYNOTE: Learn firsthand what business owners should do to respond to the recent disruptive changes to ensure their success in 2021 and beyond. More importantly, learn how you can help your clients pursue this growth trajectory.
WORKSHOP #1: Learn about what could be a new element of your consulting business that could also elevate your status with your clients – becoming a Fractional Executive. We will discuss the benefits, differences from a pure consulting role and why now may be the right time for you to consider this shift.
WORKSHOP #2: In the initial stages of their buying journey, buyers have increased their online research efforts by over 130% – including for consulting services. Learn how to become a digital marketing expert so you land on their radar.
AGENDA
12:30 pm: Registration and Networking
1:00 pm: Keynote speaker: Gary Fly, President - The Brooks Group
1:45 pm: Introductions and Announcements
2:15 pm: Workshop #1: Larry Fuschino, Managing Partner - Fractional C-Suite LLC
3:45 pm: Workshop #2: Jim Rembach, President - Influence to Action
5:00 pm: Adjourn