Description
IMA's Annual Corporate Recognition Event
IMA's Annual Corporate Recognition Event – Recognizing the Dutch top Accounting and Finance leaders, the evening is comprised of a networking reception, award ceremony and a business case presentation about innovation. Join attendees from the Dutch finance world. The event is open for non-IMA members and IMA members. There is no registration cost for attendance but registration is required. Registrations are screened in order to make sure only senior finance professionals attend.
Date: November 8th
Time: 17:00 – 20:00
Meeting Venue:
Conference Center World Trade Center Amsterdam Zuidas, Strawinskylaan 1, 1077 XW Amsterdam
Program:
17:00 Reception
17:30 Opening by Alain Mulder –Regional Director IMA Europe
17:35 Business Controllers' role in fostering disruptive innovations presentation by:
Murat Tarakci: Associate Professor of Innovation Management at the Rotterdam School of Management, Erasmus University.

Murat's research aims at creating innovative organizations and takes a behavioral approach. In particular, he examines what motivates managers' search for new strategic initiatives, and how managerial power and leadership affect generating novel ideas. His research has been published or accepted for publication in Strategic Management Journal, Journal of Applied Psychology, Journal of Management, Journal of Management Studies, and Journal of Operations Management. Murat's research has also been featured in popular media outlets including Financial Times and Harvard Business Review. He is currently serving as the academic director of MSc in Management of Innovation."
Marc Morgenland: Business Manager at ConQuaestor
Marc has more than 20 years' experience in finance. At ConQuaestor, a financial consulting and interim firm, he is responsible for the competence center 'Business Control & Partnering'. He started his career at PwC and specialized in the field of Business Control by fulfilling several senior business control roles within such companies as KPN, Essent, T-Systems, and Nuon. He is providing advice on business control improvement. Marc is also responsible for setting up the program and giving lessons on Post-Bachelor "Business Controller" education at The Hague Executive Campus (Avans).
18:35 Awards ceremony by Jeffrey C. Thomson & Advisory Board
19:05 Reception & networking
20:00 End of program
Chair: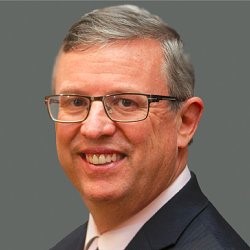 Jeffrey C. Thomson CMA, CSCA, CAE – President & CEO IMA® (Institute of Management Accountants).
Jeffrey C. Thomson, CMA, CSCA, CAE, is president and CEO of IMA® (Institute of Management Accountants). Since assuming this position in 2008, Thomson has led the development of a strategy resulting in IMA becoming one of the fastest-growing accounting associations in the world, with double-digit growth in its CMA® (Certified Management Accountant) program over the past five years. In January 2018, IMA crossed the 100,000-member mark for the first time in the organization's history.

During his previous position as IMA's vice president of research, Thomson conducted research studies, authored numerous articles and a book, delivered dozens of presentations, and provided testimony to the U.S. Congress in the areas of risk management, internal controls, and corporate governance. He served as a COSO board member from 2006 to December 2011, during a period when COSO experienced growth in influential thought-leader pieces and launched the internal controls refresh initiative. Thomson returned to the COSO board in 2018 for a four-year term.

Prior to joining IMA, Thomson worked at AT&T for more than two decades, where he served in various financial, strategic, and operational roles. One of these roles included serving as the strategic CFO for an $18 billion business unit.

Thomson was honored by Accounting Today by being included in the publication's annual "Top 100 Most Influential People List" for the last five years. He was also named by Trust Across America as one of the "Top 100 Thought Leaders in Trustworthy Business Behavior" for seven straight years and was honored with the organization's Lifetime Achievement Award. The Accountant/International Accounting Bulletin recognized Thomson in its Global Accountancy Power 50 list of leading influencers, and named IMA the 2017 "Professional Body of the Year."
Advisory board award nomination: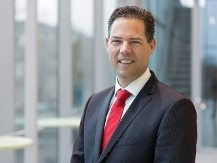 Frank Verbeeten – IMA Honorary Professor of Management Accounting, Professor of Accounting | Program director Post Master Accountancy program | vice Program director Executive Master Finance & Control program | Amsterdam Business School | University of Amsterdam.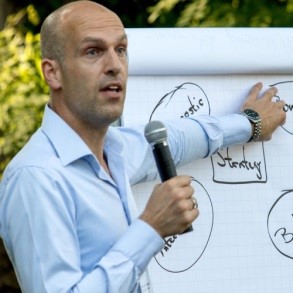 Alexander Brueggen - Professor of Management Accounting | Maastricht University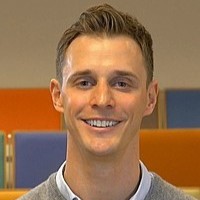 Stephan Kramer - Associate Professor | Rotterdam School of Management, Erasmus University
We are looking forward to seeing you at the event!