Sales Have Ended
Registrations are closed
THANK YOU for registering, we are looking forward to seeing you. We will send you a meeting invite closer to the time of the Hackathon.
Sales Have Ended
Registrations are closed
THANK YOU for registering, we are looking forward to seeing you. We will send you a meeting invite closer to the time of the Hackathon.
Imagineer : A person who devises and implements a new or highly imaginative concept or technology. Lets become Imagineers! 08 May 2021
About this event
Power Platform : The Art of the Show
Saturday 08 May 2021
The term "imagineer" has been coined by the Walt Disney to describe their Research and Development capability. in 1952, The Imagineering department were responsible for designing Disneyland!
To this day, Imagineering themes and guidelines are used to make the visitors experience theme parks absolutely amazing.
WELCOME... To the Imagineer Hackathon - Microsoft Business Applications Summit 2021
During this hackathon we want you to flex your creative brains. We want you to explore different design principals and really think about the person using the solution you create.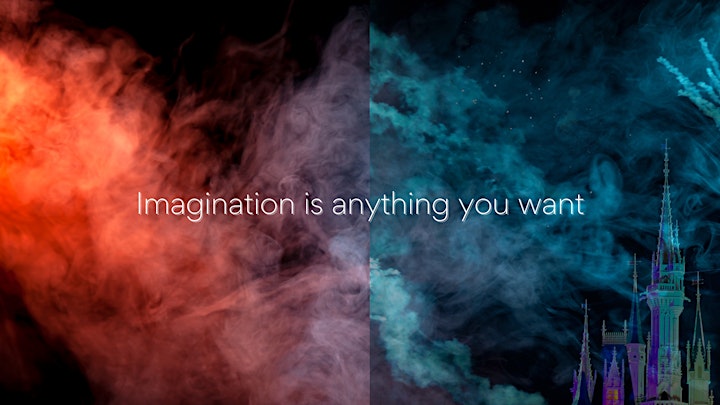 We will focus on building solutions leveraging Microsoft technologies, by following the 10 core Imagineer commandments:
Know your audience
Wear your guest's shoes (don't forget the human factors; try to experience the parks from the guests' point of view)
Organize the flow of people and ideas (ensure experiences tell a story that is organized and logically laid out)
Create a "Wienie" (Walt Disney's term for a "visual magnet")
Communicate with visual literacy (use a dominant color or shape or building to reinforce a theme)
Avoid overload—create turn-ons (do not offer too much detailed information)
Tell one story at a time (put one 'big idea' in each show so guests leave with a clear understanding of the theme)
Avoid contradictions—maintain identity (avoid irrelevant or contradicting elements; make sure the audience has a clear idea of what is being said)
For every ounce of treatment, provide a ton of treat (take advantage of the distinction of the theme park, which is that it encourages active participation, compared to passive entertainment)
Keep it up (do not become complacent or allow things to run down)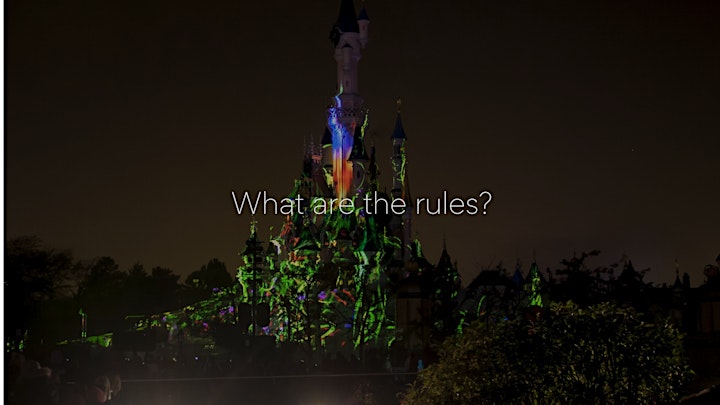 The hack will take place on Saturday the 8th of May and we will be kicking off with a 1 Hr session run by presenters. Then participants will be given exactly 7 hours to finalise their solution and submit their video.
The Agenda
12:30 - 13:00 : Attendees arrive at the virtual venue and settle in.
13:00 - 13:15 : Welcome to the Imagineer Hackathon (Rob, Jason, Chris & Kyle)
13:15 - 13:30 : The concepts of the Imagineers (Will & Paul)
13:30 - 13:45 : Super star Discussion (Dona)
13:30 - 14:00 : The Rules & How to hack
14:00 - 14:15 : Judges introduction and Judging Criteria (Claire, Alison, Sancho & Paul)
14:15 - 20:30 : Build Amazing Solutions
20:30 - 21:00 : Wrap-up
21:00 - Whenever : Virtual Pub!
The Rules
No more than 6 people per team (No exceptions)
You cant be on your own team by yourself, that's just weird.
If you don't have a team, we will allocate you to one in your time zone.
Do not build anything until the day of the hack.
Hack use cases will be provided on the day.
We will provide the Hackathon platform. Links and more information will be included shortly.
Videos will be stopped at 5 min.. Don't go over the time.
Times
We will be starting the hack at 13:00 BST (07:00 CDT) - 21:00 BST (15:00 CDT) and OF Course there will be a pub afterwards (tradition dictates that)
Judging
You will need to record a 5 min video which will be shared with our judging panel. Judges will watch the video and announce the winner on the 10th on Social media.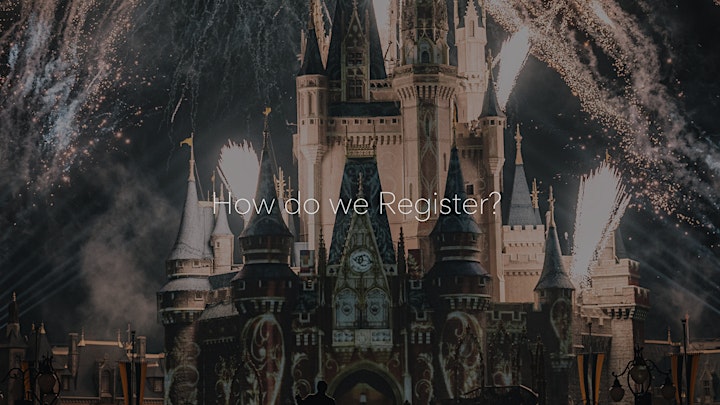 This hackathon is a team sport! We are looking for teams of no more than 6 people. We will not be able to go over this number,
You may register your full team! We need ALL registrants details, not just one person.
You may register as an individual and we will add you to a team in your timezone.
Thanks so much for checking this out and we are REALLY excited about this!
Organiser of Imagineer Hackathon
https://dynamics365society.uk/ is is a community where we discuss, share and celebrate the Microsoft Product Stack. The Microsoft Product Stack is a constantly moving, advancing and improving suite of integrated applications that we have a BIG passion for and this is the forum where we like-minded individuals can come together and share!