Description
BostonCHI presents:
ImagineCare: Empowering Patients with Behavioral Science and Technology

Jamie Thomson, Director of Experience Design at Mad*Pow
Olga Elizarova, Senior Behavior Change Analyst at Mad*Pow
Thursday Feb. 16, 2017 at 6:30pm
At Constant Contact, 1601 Trapelo Rd, Waltham, MA 02451
Abstract
As new sensor technologies began to flood the healthcare market, New Hampshire-based health system Dartmouth-Hitchcock saw an opportunity for a remote health monitoring service that didn't just throw technology at people, but took a truly human-centered approach. They partnered with Mad*Pow to design ImagineCare – a technical and human system that empowers people to live healthier lives and manage chronic illnesses. This talk will provide a breakdown of the behavioral science framework behind ImagineCare, and a glimpse into how theory was applied in practice. Come hear the story of how Mad*Pow helped shape a wide variety of behavioral levers and design details that add up to a holistic, motivating, personal experience that is now empowering people to better manage their health.
Short Bio of Jamie Thomson


Jamie Thomson is inspired to change the world through research-driven design. As a Director of Experience Design at Mad*Pow, she helps clients craft a clear vision for the future of their products and services, and then execute on that vision through elegant interaction design and robust information architecture. She takes perverse pleasure in untangling the complexities of the healthcare ecosystem, whether from the patient, payor, or provider perspective. Jamie holds a B.S. in Information Systems and an M.S. in Library and Information Science at Drexel University. Prior to joining Mad*Pow, Jamie built her research and design chops in Philadelphia working at Digitas Health and Messagefirst, working with clients in healthcare, technology and higher education. When not busy analyzing or designing something, Jamie can be found outdoors cycling or skiing, or indoors playing board games and making craft cocktails.
Short Bio of Olga Elizarova

Olga Elizarova has a DDS degree from Samara State Medical University in Russia. A long and winding road drove her from dentistry and clinical work, to pursuing a graduate degree in public health from Brown University. Olga ended up exactly where she's meant to be, working in the Digital Health and Behavior Change space as a Senior Behavior Change Analyst at Mad*Pow. It was her curiosity that drove Olga to the world of design. Once she stepped foot into the world of design, there was no turning back. She is passionate about improving people's experiences with technology by designing solutions that make a difference and might possibly save lives.
Evening Schedule
6:30 – 7:00 Networking over pizza and beverages

7:00 – 8:30 Meeting

8:30 – 9:00 CHI Dessert and more networking!
Thank you to our generous sponsors. Interested in sponsoring BostonCHI? Let us know!
Constant Contact is hosting us.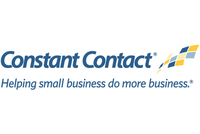 Mad*Pow is sponsoring pizza.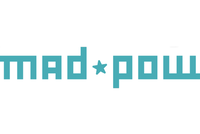 VitaminT is sponsoring dessert.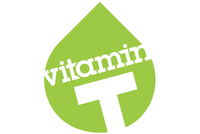 Organizer of ImagineCare: Empowering Patients with Behavioral Science and Technology
What We Do
BostonCHI is the Boston area chapter of ACM's Special Interest Group on Computer-Human Interaction (SIGCHI). Our members, from throughout New England, share ideas and experiences on the rapidly growing and changing area of how computers and people interact. Read the chapter Bylaws.
We have monthly gatherings in the metro Boston area, which are open to both members and non-members at no charge. In addition, members receive a monthly e-mail newsletter. If you're not yet a member, we encourage you to become one! 
SIGCHI is a forum for the study of human-computer interaction (HCI) and includes research and development efforts leading to the design and evaluation of user interfaces. The focus of SIGCHI is on how people communicate and interact with computer systems. SIGCHI serves as a forum for the exchange of ideas among computer scientists, human factor scientists, psychologists, social scientists, systems designers and end users. (from ACM SIGCHI)
BostonCHI is an organization of professionals from the New England area in the field of Human-Computer Interaction. Our members represent the diverse interests of that field: graphic arts, documentation, usability, psychology, user interface design, human factors, industrial design, ergonomics, computer science, training, education, and many others.
Become a Supporting Member
Supporting members help fund the sharing of HCI knowledge in our community. For $15 a year (or $150 lifetime) you can contribute to our mission of giving innovative thinkers and doers a platform while enhancing professional knowledge and networks.