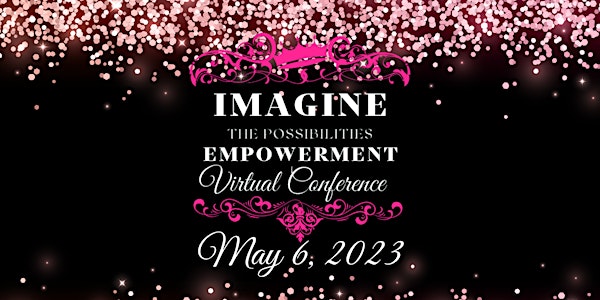 Imagine the Possibilities Empowerment Virtual Conference
This conference will push you, inspire you and move you to action. And the Action will propel you to making your Dream Happen.
Date and time
Saturday, May 6 · 8am - 12pm PDT
About this event
Imagine the Possibilities Conference is to encourage women to push past where they normally would stop. That they can have the life they dreamed of and deserve if they just don't stop despite the circumstance. The amazing speakers will share their journeys the struggles and successes and how they refused to give-up, creating the life they've always dreamed and show you how you can too.
This conference is for the women entrepreneur who has been at it a long time but is stuck and feel like giving up. It's for the women who have a dream in her heart and haven't been able to start. And for the women who has been building her Dream and everything is amazing but she needs encouragement to keep going to reach new levels.
The education, inspiration and motivation you need to succeed in reaching your dreams will be provided at the conference and will move you to action to creating your Dreams.