Description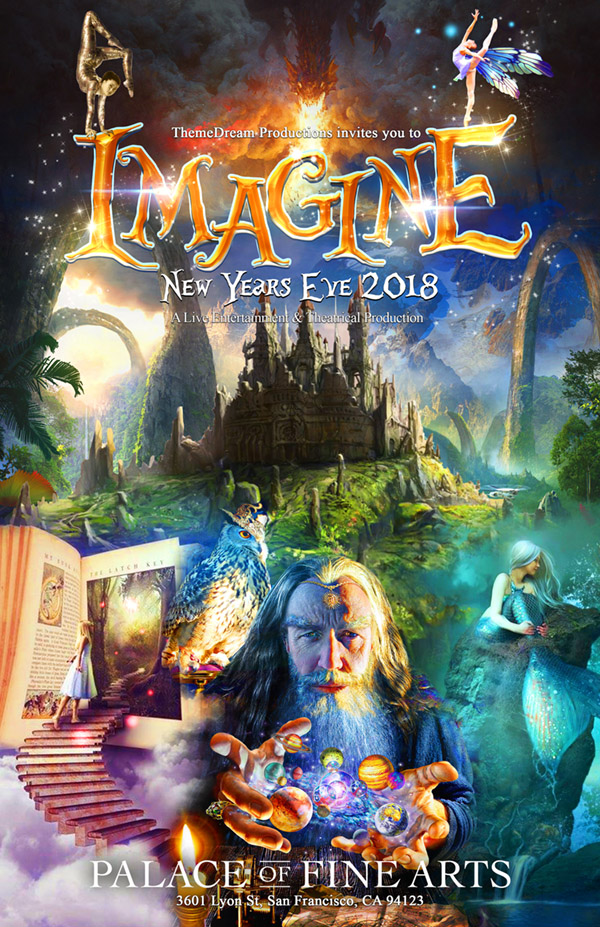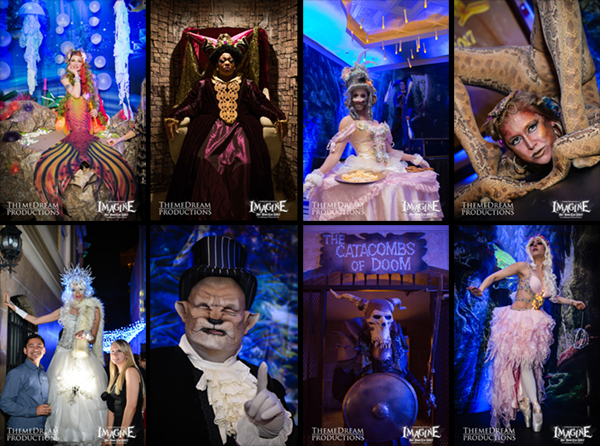 View photos from ThemeDream 2nd Annual "IMAGINE" at The Payne Mansion on December 31, 2016
View photos from ThemeDream 1st Annual "IMAGINE" at The Payne Mansion on December 31, 2015
From the creators of "Dinner in Wonderland" (See Video), "The 1920's Speakeasy" (See Video), "Around the World" (See Video), "Haunted Dinner" (See Pics), "Taste of Thrones" (See Pics), "Masquerade Ball" (See Pics), and a "A Night in Paris" (See Pics), comes their most whimsical and elaborate theatrical production...
THEMEDREAM PRODUCTIONS
invites you to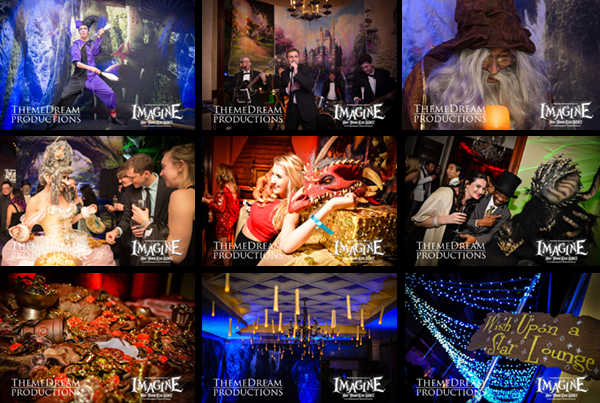 Celebrate New Year's Eve at
SAN FRANCISCO'S MOST HISTORICAL & ICONIC LANDMARK!
THE PALACE OF FINE ARTS!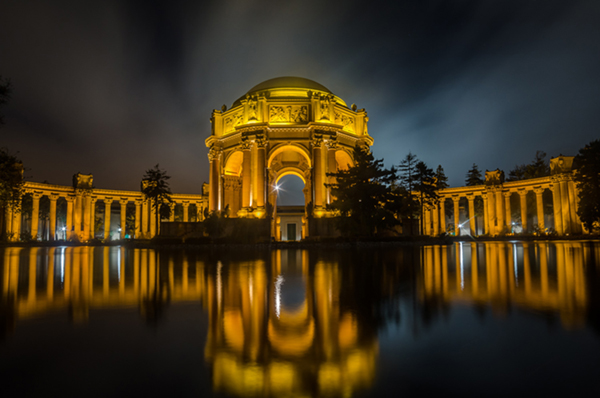 And you thought going to a "Royal Ball" at the Palace was just in fairytales….
The 3rd Annual
"IMAGINE"
A New Year's Eve Fairytale Gala

Where the Mystical and Bizarre Come to Life…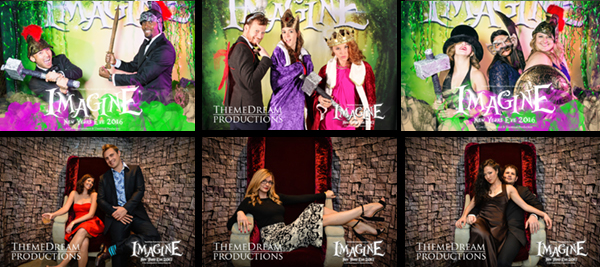 Embark upon an epic adventure through 11 fairytale-themed worlds with over 25 mesmerizing cirque performers & photo-friendly costumed actors, fairy ballet dancers, wizard magicians, fire-breathing dragons, theatrical decor & lighting, breathtaking visuals, fantasy art & fashion exhibits, fully-immersive 360° dome theater show, Instagram hot spots, premium open bars, wine-tasting room, live jazz club, DJ's & dancing, black-tie optional or fairytale-inspired costume attire at the most historical and iconic landmark venue in San Francisco: The Palace of Fine Arts!
A Live Entertainment & Theatrical Production

The Adventure Begins...
NEW YEAR'S EVE 2018
December 31, 2017, 9pm-2am
San Francisco's most historical and iconic landmark
Palace of Fine Arts
3601 Lyon St, San Francisco, CA 94123
(Marina District)

*Event will be held indoors within the Palace of Fine Arts Exhibition Center.*

---
FEATURING
CIRQUE ENTERTAINMENT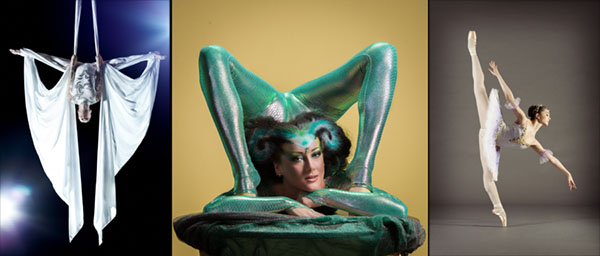 Aerialists
Stilt Walkers
Ballet Dancers
Contortionist
Magician
Juggler


---
Instagram Hot Spots Everywhere!
TAKE YOUR PHOTO @ THE PALACE ROTUNDA



TAKE YOUR PHOTO WITH
Outlandish Costumed Characters from a Land Far, Far Away…


Fairies
Mermaids
Dragons
Wizards
The Evil Queen
The Ice Queen
The Spider Queen
Fantasy Creatures
& More!


---

An Instagrammer's Dream Come True!
FANTASY ART /// INTERACTIVE EXPERIENCE EXHIBITS!
(Get Your Cameras Ready!!!)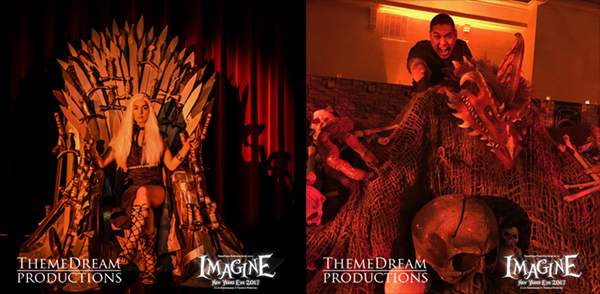 Channel your "Inner Child" as you...
Sit in a Sword Throne!
Ride a Dragon!
Enter The Evil Queen's Castle!
Get caught in a Giant Spider Web!
& More!


---

FASHION ART EXHIBIT
"Where Fairytale meets Fashion Enthusiast"
Fashion Week Paris, New York & LA
Fashion Designer Mariya Milovidova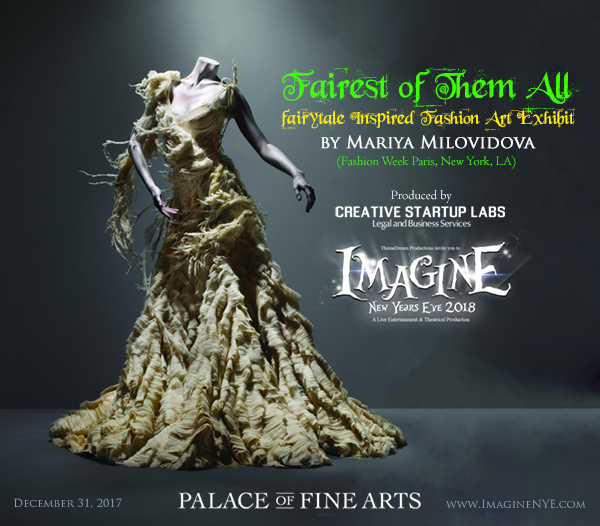 Fashion Week Paris, New York & LA Fashion Designer Mariya Milovidova will be showcasing a fairytale-inspired fashion art exhibit called "Fairest of Them All". Mariya Milovidova will be designing fashion & art pieces showcased on live mannequin models to compliment & enhance the different fantasy worlds of Imagineland. Produced by fashion industry incubator Creative Startup Labs.

For more information on Mariya Milovidova, please visitwww.mmartfashion.com.

For more information on Creative Startup Labs, please visitwww.creativestartuplabs.com.


---

Imagine proudly presents
ONEDOME
The event experience of the future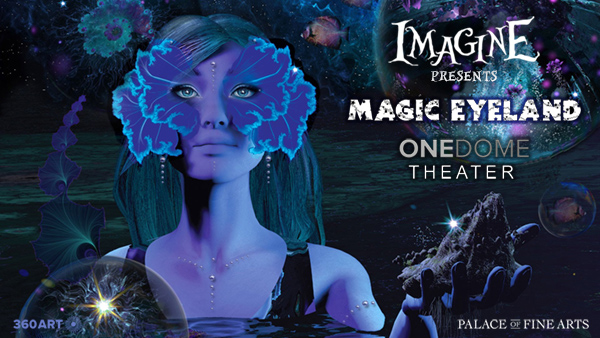 OneDome is a revolutionary event platform that dissolves the boundaries between digital and physical. Totally unique and visually stunning, OneDome combine the very best in full immersion 360 projections, music and theater, interactive art and emerging technologies. Imagine is excited to present a breathtaking show called "Magic Eyeland" for our New Year's Eve guests in OneDome Theater located immediately inside Imagineland. With your cocktail in hand, let OneDome take you on an extraordinary vision quest like you have never experienced before!


For more information on OneDome, visit http://onedome.global
---
ADDITIONAL FEATURES
Red Carpet Event
Black Tie Optional
(Cocktail Attire Required)
or
Whimsical, Fairytale-Inspired Costumes
(You are welcome to enhance our Imagine fantasy world with your own elaborate costume)
Wine Tasting Room
Premium Open Bar

Midnight Celebratory Toast
(of your choosing)
---

MUSIC
Live Music
Old Hollywood Jazz Band
"Vintage Orchestra"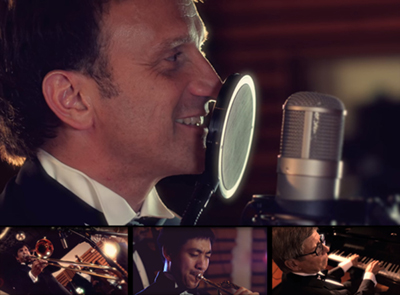 8-piece jazz & swing band with all your favorite classic standards by
Frank Sinatra, Dean Martin, Bing Crosby, Louis Armstrong, Nat "King" Cole, Ella Fitzgerald, Billie Holiday, and Sarah Vaughan.
Music that makes a man feel like a gentleman and woman feel like a lady!
(Performing @ "The Evil Queen's Castle")


DJs & Dancing
Top 40, Enchanting EDM & Mystical House Music by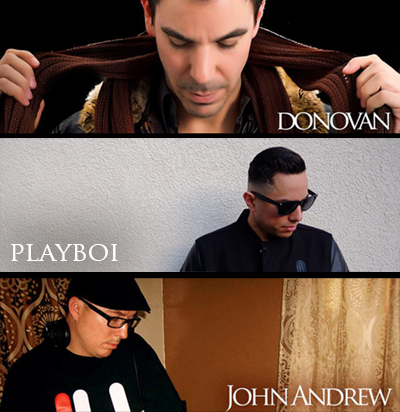 DJ Donovan
accompanied by conga drummers Juan Arenas & Sergio Criollo
with special DJ guests
Nile
Playboi
John Andrew
(Performing @ "Wonderland")


---

EXPLORE & ADVENTURE THROUGH 11 FANTASY WORLDS...











---
VIEW PHOTO GALLERIES
from past Donovan New Year's Eve parties (2003-2017):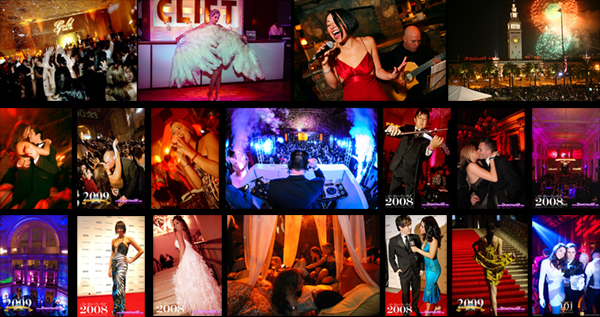 For the past 16 years, Donovan is famous for hosting some of the most classy and elegant New Year's Eve events in San Francisco at some of the city's most prestigious venues such as City Hall, Bently Reserve, United States Old Mint Building, Fireworks on the Embarcadero, Mark Hopkins Hotel, Clift Hotel, and Payne Mansion.


View Party Pictures from Past Donovan New Year's Eve Parties


---

VIEW VIDEOS
from past Donovan New Year's Eve parties: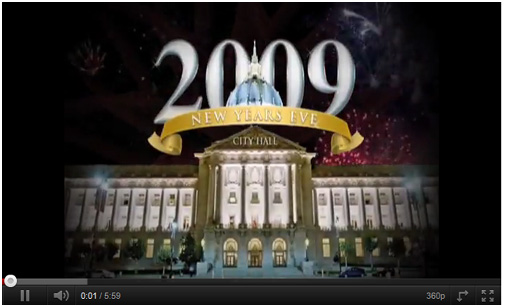 View Live Video from Donovan's SAN FRANCISCO CITY HALL New Year's Eve 2009 Party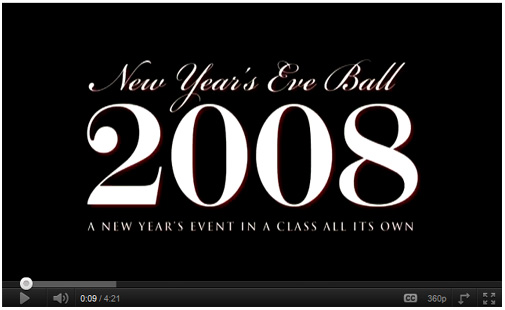 View Live Video from Donovan's BENTLEY RESERVE New Year's Eve 2008 Party


---

THE VENUE
SAN FRANCISCO'S MOST HISTORICAL & ICONIC LANDMARK VENUE!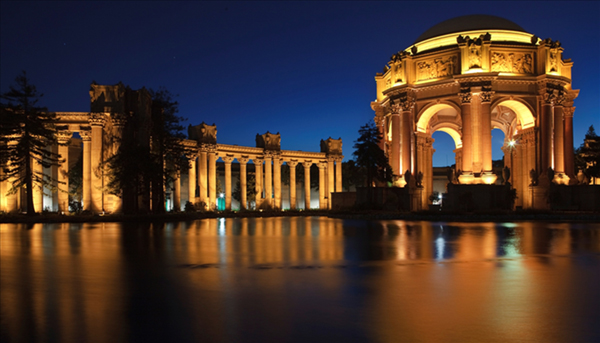 San Francisco's Palace of Fine Arts is the only surviving building in the Marina District from the 1915 Panama-Pacific International Exposition celebrating the opening of the Panama Canal and San Francisco's recovery from the 1906 Earthquake and Fire. Widely considered the most beautiful structure at the exhibition, the Palace of Fine Arts is the work of California architect Bernard Maybeck. Inspired by a Piranesi engraving that features a Roman ruin reflected in a pool, Maybeck's masterpiece was the mirror of a ruin that existed not for its own sake but to show "the mortality of grandeur and the vanity of human wishes." Like other features of the fair, the Palace was meant to come down at the close of the fair; however, the citizens of San Francisco felt it was just too beautiful to destroy. Now over 100 years later, The Palace of Fine Arts remains one of the most admired and photographed sites in all of San Francisco.


THE PALACE OF FINE ARTS
3601 Lyon St, San Francisco, CA 94123
(Marina District)


---


ABOUT THEMEDREAM PRODUCTIONS
ThemeDream Productions is an innovative, "out of the box thinking" production company in the San Francisco/Bay Area specializing in immersive-thematic experiences interweaving dramatic theatrical décor and lighting, professional costumed actors, spectacular live entertainment, meticulously-curated atmospheric music, artistically-presented cuisine by creative chefs, as well as delectable wine & spirits pairings by the Bay Area's finest sommeliers & award-winning mixologists.
"Our goal is to create a thematic, immersive experience for our guests where they get to escape reality and play in our imaginary world."

Founded in 2015, ThemeDream has produced Moulin Rouge inspired cabaret dinner shows, Alice in Wonderland themed dinners, Haunted House dinner shows, Game of Thrones inspired dinners, 1920's Speakeasy events, Venetian Masquerade Balls, and it's annual New Year's Eve Fairytale Gala meets Disneyland for Adults: IMAGINE.
For more information on ThemeDream Productions and photos and videos from past events, please visit www.themedreamproductions.com


---

ABOUT DONOVAN EVENTS
Hosting over 600 events in the past 16 years, Donovan has been the pioneer of San Francisco's "upscale nightlife" movement, bringing more innovative, more cultured, more refined, and more cosmopolitan spirit to San Francisco nightlife. The Donovan parties are synonymous with class, elegance, sophistication and fashion.

Donovan has hosted events for world-famous fashion brands Prada, Dolce & Gabbana, Emporio Armani, Calvin Klein, BCBG, Saks Fifth Avenue, Marciano, Macy's, Bebe, Kenneth Cole, Diesel, Ted Baker, Armani Exchange, Benetton, French Connection, Sephora, Bare Escentuals, Shu Uemura, Vidal Sasson, Miss Sixty/Energie, and fashion magazines Vogue, GQ, Details, 7X7, San Francisco, and SOMA.

For more information on Donovan events, please visit www.donovansf.com