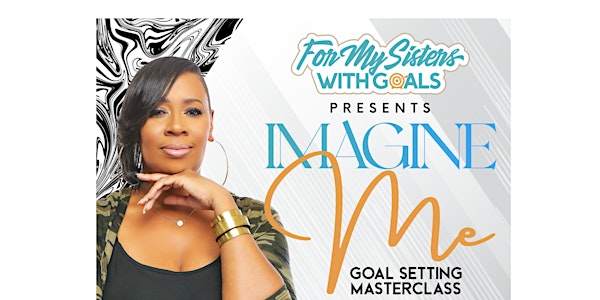 IMAGINE ME: Goal Setting Masterclass
Join FOR MY SISTERS WITH GOALS for an engaging class taking Dreams, making them Goals, & turning them into Action Plans for your New Season!
About this event
For My Sisters With Goals Presents: IMAGINE ME: Goal Setting Masterclass with Serial Entrepreneur, Kala Moses Baxter. Kala is a Theatre Professor, Actress, Media Personality, Professional Development Trainer, and Certified Life Coach, who loves to encourage people. She has been creating trainings for organizations to help people be their best for over 20 years. Kala has trained employees who work at Turning Points, TastyKake, SEPTA, Head Start, Penn Medicine, Children's Hospital of Pennsylvania, The Juvenile Justice Center, and Allied Universal. She is ready to help you Live Your Best Life and take you on a Goal Setting Journey! Get ready to write the vision, make it plain, and create an action plan to give you the tools to help make your dreams come true!