Register today to join the IMAGINE MATH CLASS conversation and help us celebrate and recognize the winners of our youth video contest.
About this event
What is IMAGINE MATH CLASS?
A video competition for youth (ages 13–18) to imagine the future of math class in an anti-racist world.
How do I join the conversation?
Youth + Teachers + Adults: Join us on Thursday, October 28 for a live online conversation and award announcement celebration.
Bring yourself. Bring a friend. Bring your positive intention to make a change in the world. Bring your questions to share with the MSRI and NCTM staff members who are convening the event!
What do IMAGINE MATH CLASS videos look like?
Get inspired by this montage of student voices (available here) from our spring 2021 video contest.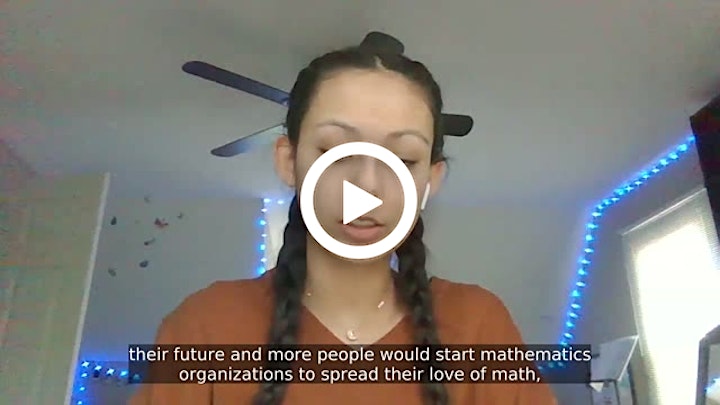 Who is sponsoring this?
The Mathematical Sciences Research Institute (MSRI) is a non-profit organization for professional mathematicians dedicated to research in mathematics, but also to building a better world for young people through hosting public events such as the National Math Festival.
The National Council of Teachers of Mathematics (NCTM) advocates for high-quality mathematics teaching and learning for each and every student.