Imagine Atlanta Film Series: SURVIVING PROGRESS

Tuesday, June 19, 2012 from 7:00 PM to 8:30 PM (EDT)
Event Details


Technological advancement, economic development, population increase—are they signs of a thriving society? Or too much of a good thing?
Based on Ronald Wright's best-seller A Short History of Progress, this intelligent, provocative documentary by Mathieu Roy and Harold Crooks explores the concept of progress in our modern world, guiding us through a sweeping survey of the major "progress traps" facing our civilization in the arenas of technology, economics, consumption, and the environment.

Featuring powerful arguments from such visionaries as Jane Goodall, Margaret Atwood, Stephen Hawking, Craig Venter, Robert Wright, Marina Silva, Michael Hudson, and Ronald Wright himself, this enlightening and visually spectacular film invites us to contemplate the progress traps that destroyed past civilizations and that lie treacherously embedded in our own. Leading critics of Wall Street, cognitive psychologists, and ecologists lay bare the consequences of progress-as-usual as the film travels around the world—from a burgeoning China to the disappearing rainforests of Brazil to a chimp research lab in New Iberia, Lousiana—to construct a shocking overview of the way our global economic system is eating away at our planet's resources and shackling entire populations with poverty.
Providing an honest look at the risks and pitfalls of running 21st Century "software" (our accumulated knowledge) on 50,000-year-old "hardware" (our primate brains), Surviving Progress offers a challenge: to prove making apes smarter was not an evolutionary dead end.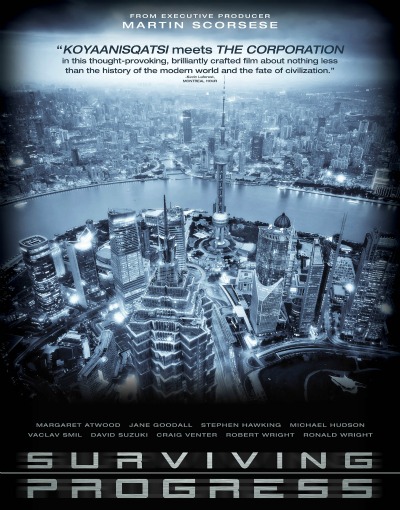 Please join us on the evening of Tuesday, June 19th at the Midtown Art Cinema for the Atlanta premiere & a one-time only screening of Surviving Progress, the first event in the Imagine Atlanta Film Series.
Surviving Progress is currently showing in limited theaters around the US. Visit http://firstrunfeatures.com/survivingprogress for more info!
"Koyaanisqatsi meets The Corporation in this thought-provoking, brilliantly crafted film about nothing less than the history of the modern world and the fate of civilization."
- Kevin Laforest, MONTREAL HOUR
"One of the most thought-provoking documentaries I've ever seen, and also one of the best looking. Epic in scope...takes Jared Diamond's Collapse a step farther."
- Copernicus, AIN'T IT COOL NEWS 

"If An Inconvenient Truth and Inside Job had a brainy love child, it might look like Surviving Progress."
- Brian D. Johnson, MACLEANS 

"An essential and vital documentary. If you're still asking yourself what the Occupy Movement is all about, get yourself a ticket to Mathieu Roy and Harold Crooks' crucial, captivating and profoundly disturbing film."
- Greg Quill, TORONTO STAR
Presented by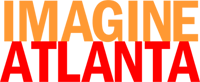 Visit our website  |  Join Zipcar thru us for only $25 + get $25 in free driving!

When & Where

Landmark Midtown Art Cinema
931 Monroe Drive NE
Atlanta, 30308


Tuesday, June 19, 2012 from 7:00 PM to 8:30 PM (EDT)
Add to my calendar