About this Event
**Any child who is unable to sit on the lap of an adult is required to have a ticket: Ages 2 and above.**
The Imagination Movers are a rock band for families and the EMMY winning stars of a hit TV series seen worldwide on Disney Junior.
The Movers are known as a high-energy, interactive live music act. Over the last decade, they have entertained more than a million fans in North America, Europe, and Asia. Their 2011 "In a Big Warehouse" tour attracted 150,000 fans and was one of Pollstar magazine's top 100 tours of the year (one of only two family acts on the list). According to thousands of fan reviews on Ticketmaster.com, Imagination Movers ranks as the No. 1 rated major touring act for families. With 98 percent of concertgoers recommending a Movers' concert to friends and family.
Over the past two years alone the Movers have rocked packed houses in the U.S., Canada, Japan, Guam, Spain, Italy, Germany, and the United Kingdom. Presently, the Movers are finishing up the recording on their 10th album to be released in early 2018.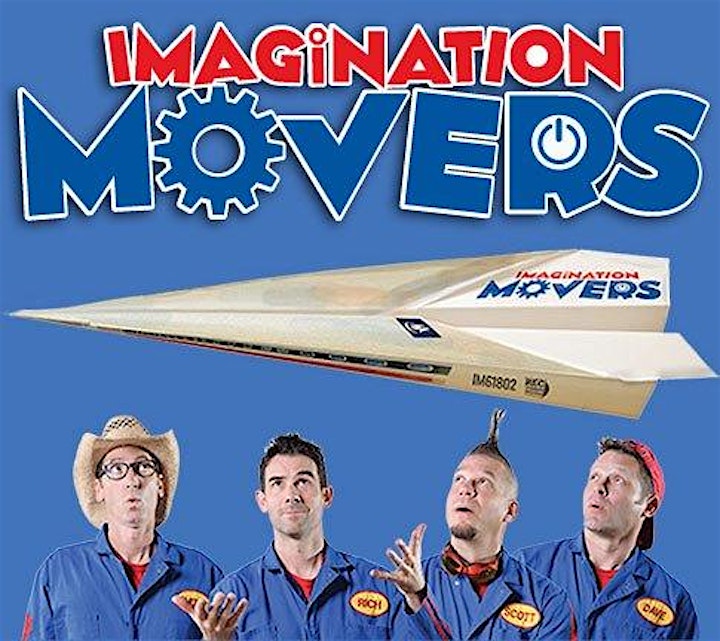 Performers
Date and Time
Location
Refund Policy