Location
Walnut Creek Marriott
2355 N Main St
Walnut Creek, CA 94596
Description



Gamification = Powerful Learning
With decades of business experience helping people access their soul truth and tap into their imagination and dreams to live purposeful and profitable lives, I am putting together this special event to help YOU MANIFEST YOUR DREAMS ON-DEMAND!
I have noticed over my many years in business that well-intentioned, hard working people have extra challenges achieving the life and business they want –particularly financial success – if they don't develop this 1 KEY SKILL.
This skill is the ability to GIVE YOURSELF PERMISSION TO IMAGINE
What if I told you that PERMISSION TO IMAGINE is the key to your success? What if it's the #1 thing that is holding you back financially?
IT IS
This event is probably the

EASIEST

thing you'll ever do to leap forward. We'll make it simple for you. All YOU have to do is show up! We promise to deliver you

CLEAR

&

FAST

solutions to your most pressing personal and professional dilemmas! If you are ready to change the rules in your life and truly experience a new sense of inspiration, clarity and joy, then this event is YOUR HOME.
Get ready to be inspired, nurtured and edified like never before. This includes continental breakfast and lunch, entry into the gift drawing, and a chance to have a LIVE Dream Seat session with the Imagination IQ Dream Team!.
So Don't Wait! It is time to Manifest and Monetize Your Dreams On-Demand!
It really is that simple. By the time you leave Imagination IQ, you WILL have a roadmap that leads you to monetizing your dreams and manifesting on-demand. Easy and Effortless are a few things you will feel as you create and explore new possibilities at Imagination IQ.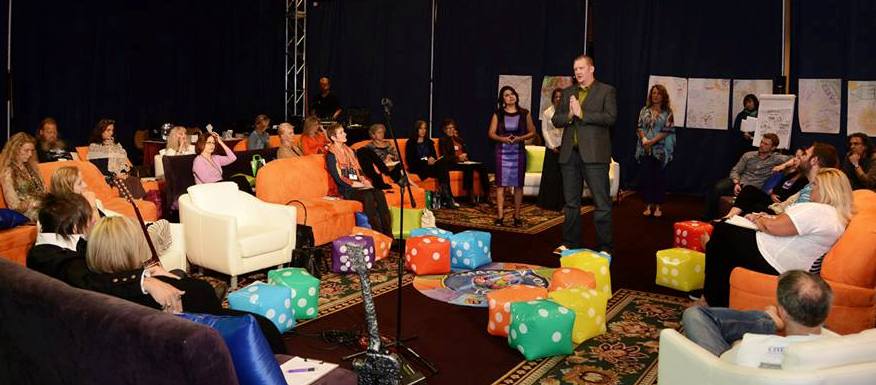 NO CONTENT FIREHOSE
LIVE MUSIC
SACRED SPACE
DESIGNED FOR ADHD ENTREPRENEURS
NO UNCOMFORTABLE HOTEL CHAIRS!
NO PITCHING
WORKSHOP ENVIRONMENT
CO-CREATION EXERCISES
WE BREAK THE NORMAL EVENT RULES
NO GUILT SELLING