Description
Something unusual happened at Davos this year: new ideas coming not from the usual collection of rich and famous, their symbiotic journalists, or even from political activists. This was the voice of creation rooted outside of the wealthy world and put into action by hands-on builders empowered by tools such as blockchain and AI, centered on human needs, and creating a new realities outside of traditional hierarchy and authority. It was imagination in action, curated by MIT's Alex Pentland and John Werner.
On April 27 on the top floor of MIT's Media Lab we will bring the best of Davos to Cambridge, Massachusetts and in addition focus on ideas such as distributed finance that are converting efforts such as the Belt and Road Initiative to much more than the original Chinese vision. Come and join us to help imagine and invent the future.
More details HERE on the Imagination in Action Website. All Boston Book Festival Events are available on a first come basis so arrive early! No registration is required to attend. See you there!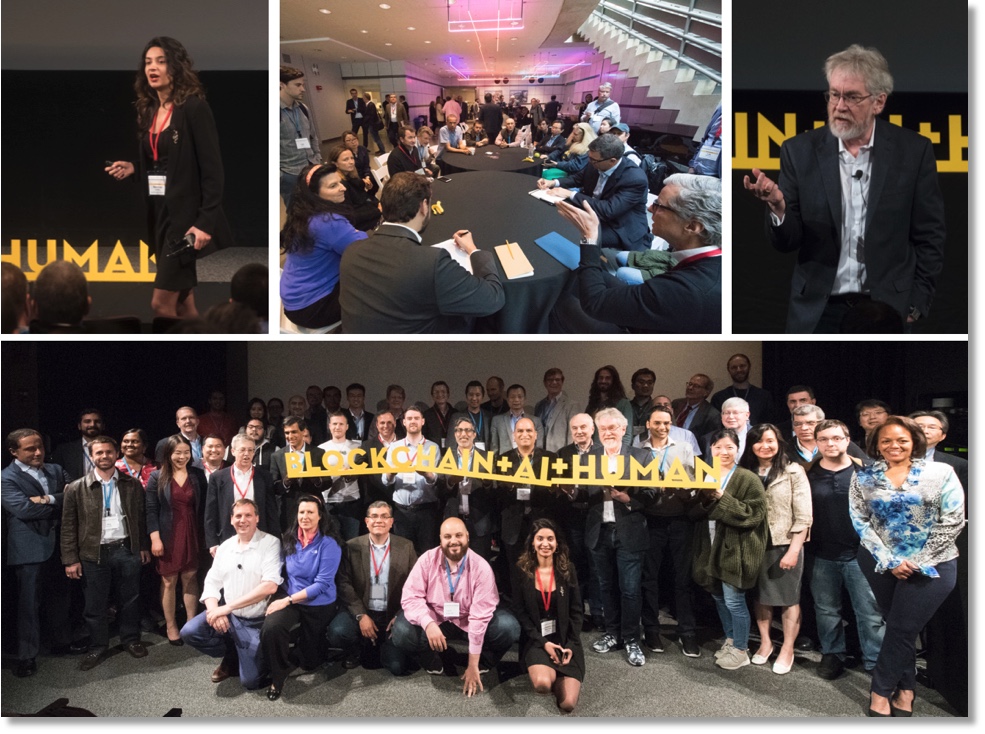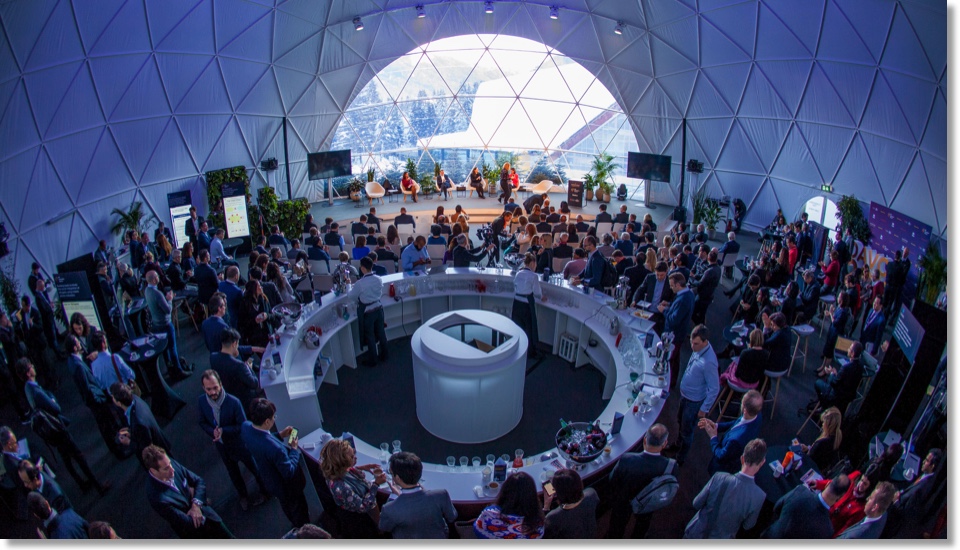 About Imagination in Action:
Imagination In Action is pioneering the way that compelling ideas around emerging technology are shared through experiences in a way that inspires thinking and propagates action. We use this platform to showcase compelling speakers and ideas in order to provoke transformative progress for humanity.
---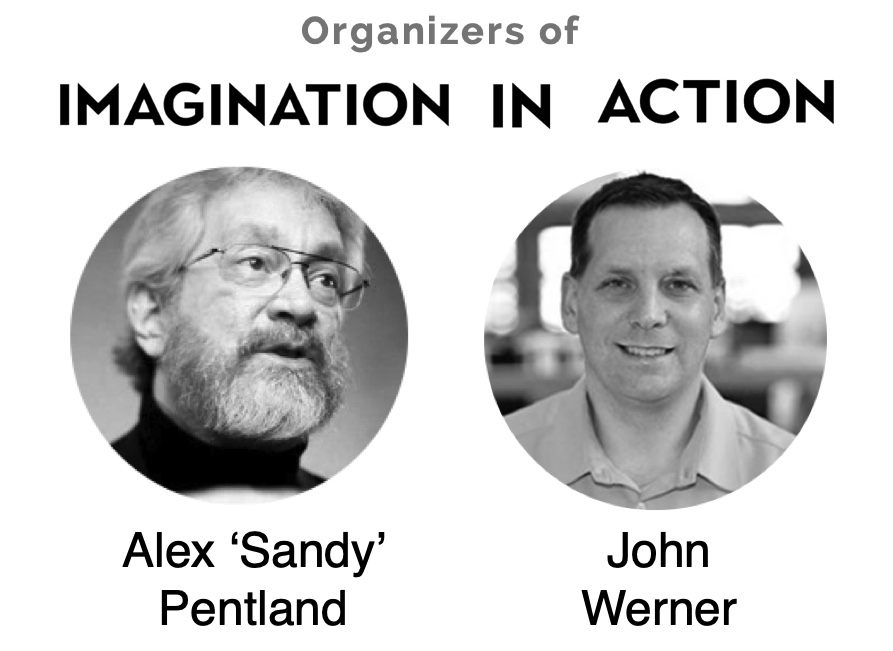 Alex 'Sandy' Pentland
Professor of Media Arts and Sciences
Toshiba Professor
Media Lab Entrepreneurship Program Director

Professor Alex "Sandy" Pentland directs the MIT Connection Science and Human Dynamics labs and previously helped create and direct the MIT Media Lab and the Media Lab Asia in India. He is one of the most-cited scientists in the world, and Forbes recently declared him one of the "7 most powerful data scientists in the world" along with Google founders and the Chief Technical Officer of the United States. He has received numerous awards and prizes such as the McKinsey Award from Harvard Business Review, the 40th Anniversary of the Internet from DARPA, and the Brandeis Award for work in privacy.
He is a founding member of advisory boards for Google, AT&T, Nissan, and the UN Secretary General, a serial entrepreneur who has co-founded more than a dozen companies including social enterprises such as the Data Transparency Lab, the Harvard-ODI-MIT DataPop Alliance and the Institute for Data Driven Design. He is a member of the U.S. National Academy of Engineering and leader within the World Economic Forum.
John Werner
Founder & CEO AR in Action, Managing Director at Link Ventures, Chief Network Officer & SVP Corporate Development at Cogo Labs, Founder TEDxBeaconStreet
John Werner has created a career out of bringing ideas, networks and people together to generate powerful results. Currently, John serves as the Chief Network Officer, SVP Corporate Development of Cogo Labs and as Managing Director and Partner at Link Ventures. Before joining Link Ventures and Cogo Labs, John's deep curiosity and penchant for problem-solving led him to a diverse set of roles spanning many fields and interests. Previously, John was a VP at Meta, a Y-Combinator augmented reality startup based in Silicon Valley. John's also served as the Head of Innovation and New Ventures at the MIT Media Lab's Camera Culture Group, and the Managing Director of Emerging Worlds SIG, where he led the launch of collaborative innovation centers in Mumbai, Nashik, and Hyderabad.
John also channels his passion and curiosity into cultivating platforms for thought and exchange. John is the Founder & CEO of ARIA, a community focused on the potential of augmented reality and the Blockchain+AI+Human, which takes place at MIT and the World Economic Forum in Davos with MIT Professor Sandy Pentland. John also founded Ideas in Action Inc., a non-profit that creates and produces TEDxBeaconStreet, whose talks have accumulated 250+ million YouTube views.
John was also a co-Founder of Citizen Schools, an advisor for PhotoButler, Vestigo Ventures and Founders Forum (Boston), an MIT Connection Science Fellow, a Loeb Fellow at the Harvard University's Graduate School of Design and a graduate of Hamilton College. John was recognized by Harvard Business Review for his leadership; by BostonInno in 2014 as a top 50 on Fire in Boston; Boston Chamber with a TOYL (Ten Outstanding Young Leaders) Award in 2006. In his free time, John is a passionate photographer and an accomplished triathlete (qualified for the worlds and 4x nationals). John and his family live in Brookline, MA.
---