Description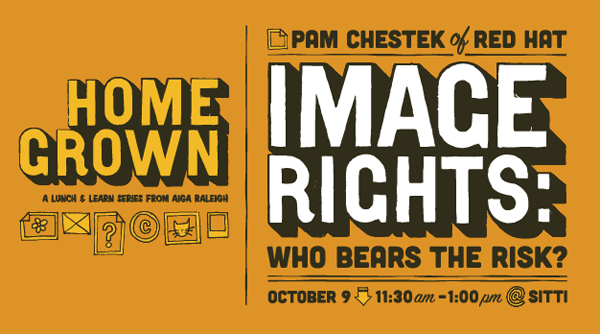 Please join us for our October Homegrown event! Seating is limited so register soon!
Check out this video preview of Pam's talk.
The issue of image rights is huge for designers today. Designers need images to convey ideas, and it's extraordinarily difficult not to be tempted by the wealth of photography just a Google image search away… Complicating this problem is the fact that clients can see those same images and wonder why they can't be used. But who is responsible when an image copyright holder finds the image and comes looking for compensation? What risks do designers face when they take an image from a Google image search and put it in a presentation? Or in print?
Of course the easy answer here is just to say no, you can't take any image off the web. But how can you use images? What should you look for, for example in a web license or a Creative Commons license? When you buy image licenses, what usage and rights do you have? Can you change the colors, crop them, or blend them with other images? And what risks are you taking by downloading an image from the web without permission? We'll be talking about these and other related topics.
About Pam Chestek: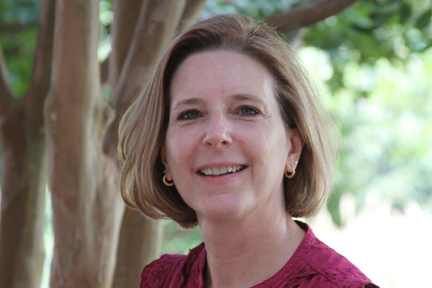 Pam is an intellectual property lawyer for Red Hat, Inc., the world's leading provider of open source software. She is responsible for the company's trademarks and domain names and advises the company's marketing function on content issues like model releases, inbound and outbound content licensing, and fair use. She also writes a blog, Property, Intangible, which is all about the ownership of intellectual property rights, including licensing. You can find Pam on Twitter @pchestek.
Lunch includes your choice of appetizer:
•hummus
•fattoush
•baba ghanouj
Your choice of entree:
•chicken kabob
•beef shawarma
•falafel & vegetables
•sitti rice
Desert: Baklava
Beverages: Iced tea and water
* So, what is Homegrown? It's a Lunch & Learn series from AIGA Raleigh.
Things change fast in our industry, and it's important for us to grow our non-traditional design skills. This monthly lunch series brings local, "homegrown" experts together with designers for an intimate, indepth discussion of different skills or topics that will help designers add a few skills to their toolbox. Homegrown is your opportunity to have lunch with the smartest people in town.