IMAGE MOVERS: Wong Flew Over the Cuckoo's Nest
About this Event
IMAGE MOVERS: UCLA Asian American Studies Center 50th Anniversary Film Festival
Presented by UCLA Asian American Studies Center, Center for Ethnocommunications, Film & Television Archive, Melnitz Movies.
In collaboration with Visual Communications, Film Quarterly, and UCLA Asian American Studies Department.
Festival Program
Mental Health/Self Care
Sunday, March 8, 2019
2:00 PM - 4:15 PM
James Bridges Theater at UCLA
Screening excerpts from the featured film, followed by short performance by Kristina Wong and Q&A
IN PERSON: performer Kristina Wong and additional panelists to be announced on film festival website.
All panelists are subject to change based on availability.
WONG FLEW OVER THE CUCKOO'S NEST (2011)
DIR: Mike Closson SCR: Kristina Wong. CAST: Kristina Wong.
The Big Bad Chinese Mama is back! One of UCLA centennial's "Our Stories, Our Impact" featured alumni, actor, comedienne, and performance artist Kristina Wong writes and stars in this one woman's concert film (based on her 2006 stage show) that riffs off and rips apart the white man machismo of its namesake through its thoughtful and hilarious examination of mental health, depression, and trauma from a decidedly AAPI female perspective.
DCP, color, 90 min.
Preceded by
MUSCLES AND MASCARA (2017)
DIR: Michael Chang, Tiffany Wong, Ryan Rodriguez, Janelle Sangalang.
Cynthia Leu recounts how powerlifting helps her body image and mental health and how she uses it to inspire others through social media.
Digital, color, 6 min.
hiya (2018)
DIR: Arielle Bagood.
Discussion of the Filipino concept of hiya, as it relates to issues of mental health and the LGBTQ experience.
Digital, color, 9 min.
---
View more screenings on our partner, UCLA Film & Television Archive's website at https://cinema.ucla.edu/events/2020/image-movers-ucla-asian-american-studies-center.
For more information for the IMAGE MOVERS Film Festival, go to http://aasc.ucla.edu/aasc50/film.
---
PARKING & PUBLIC TRANSPORTATION
The James Bridges Theater is situated on the northeast corner of the UCLA campus in Westwood, adjacent to the Broad Art Center and the Murphy Sculpture Garden.
For parking, from Hilgard Ave. enter the east side of campus at Wyton Dr. Make an immediate right turn onto Charles E. Young Dr. East and signs will direct you to Parking Structure 3. Pay-by-space parking is $3 per hour, up to $13 (all day).
The nearest bus stop is for the Metro 2/302 line at Hilgard/Charing Cross and Hilgard/Sunset (under 5 minute walk to James Bridges). The closest Big Blue Bus stop is for Route 17 at Charles E Young/P2 Hub (approximately a 13 min walk to James Bridges).
PLEASE NOTE:
Any remaining unsold tickets will be made available for stand-by patrons after the box office/check-in table opens on the day of the screening.
Tickets purchased in advance do not guarantee admission. Seats must be claimed by 15 minutes before show time. Unoccupied seats will be released to stand-by patrons at that time. All online ticket sales are final and refunds will not be provided the day of the event.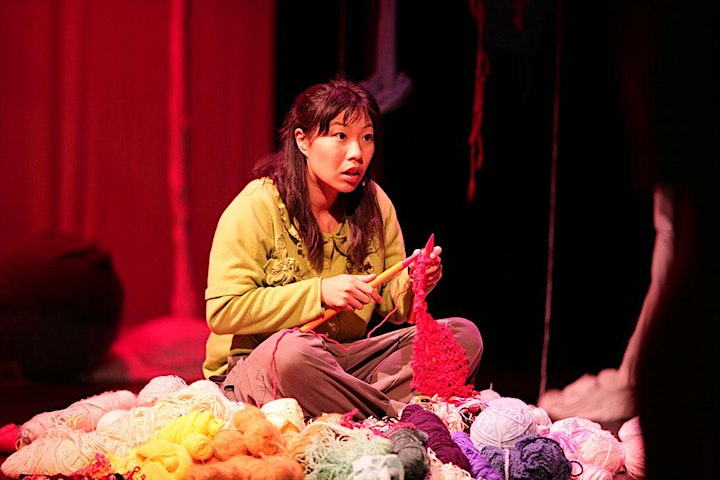 Wong Flew Over the Cuckoo's Nest directed by Mike Closson and written by Kristina Wong.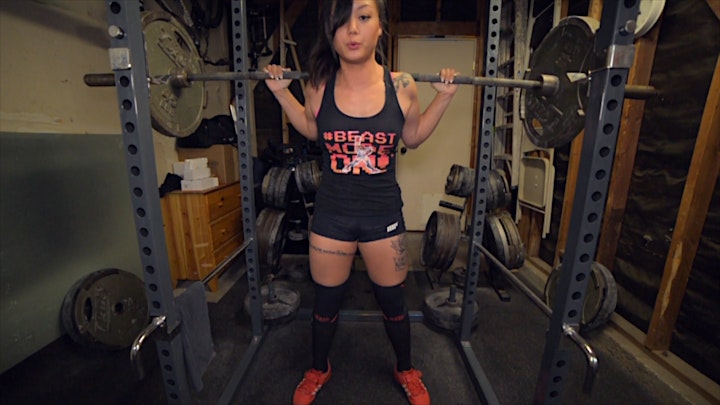 Muscles and Mascara by Michael Chang, Tiffany Wong, Ryan Rodriguez, Janelle Sangalang.