IMAGE MOVERS: Punching at the Sun
About this Event
IMAGE MOVERS: UCLA Asian American Studies Center 50th Anniversary Film Festival
Presented by UCLA Asian American Studies Center, Center for Ethnocommunications, Film & Television Archive, Melnitz Movies.
In collaboration with Visual Communications, Film Quarterly, and UCLA Asian American Studies Department.
Festival Program
Immigration and Xenophobia
Saturday, March 7, 2019
2:00 PM - 4:15 PM
James Bridges Theater at UCLA
Short panel and Q&A Session to follow after the screening.
IN PERSON: filmmaker Set Hernandez Rongkilyo from undocumented filmmakers collective and more
All panelists are subject to change based on availability.
PUNCHING AT THE SUN (2006)
DIR/SCR: Tanuj Chopra. CAST: Misu Khan, Nina Edmonds, Hassan El-Gendi.
This underrated American indie follows a Queens teen as he navigates high school, the basketball court, and life after losing his beloved older brother to an unexpected act of violence. Reminiscent of an early Spike Lee joint, this South Asian slice of life story subtlety registers the ongoing negotiations of identity, microaggressions, and enemy alien status faced by many AAPIs who look a certain way or worship a different higher power.
DCP, color, 77 min.
Preceded by
RADICAL CRAM SCHOOL: SEASON 2 - "PUPPETLAND (A STORY OF UNDOCUMENTED HUMANS)" (2020)
DIR: Jenessa Joffe SCR: Kristina Wong.
Radical Cram School is an award winning digital series where Asian American kids ages 6-12 explore the power of their identities, revolution, and social justice through puppets, community storytelling, and comedy. Radical Cram School features performance artist and comedian Kristina Wong and is created by Wong, director Jenessa Joffe, and producers Anna Michelle Wang and Theodore Chao.
THE SEATTLE UNDERGROUND RAILROAD (2006)
DIR: Tam Tran.
A group of UCLA immigrant students take an unconventional road trip during Winter Break to Washington State to get their driver's licenses.
Digital, color, 8 min.
LOST AND FOUND (2007)
DIR: Tam Tran.
An undocumented student shares her struggles being part of the DREAM Act.
Digital, color, 5 min.
Special Note on Tam Tran: A beloved UCLA student specializing in Asian American Studies, an emerging filmmaker developing her storytelling at the Center for Ethnocommunications, and a good friend of Visual Communications, Tam Tran was part of the first group of undocumented students to attend college and enter graduate school. As a role model for a new generation of community leaders and activists, she testified in Congress for the passage of the DREAM Act. Growing up in Southern California as a Vietnamese-American in a working class immigrant family, she was "undocumented and unafraid" and risked disclosing her status to inspire others to come forth and fight for their rights. Tran was tragically killed in a car accident caused by a drunk driver in 2010. We celebrate her courage here.
THE MISSING PIECE PROJECT (2018)
DIR: Daniel Luu.
A short film that focuses on the unrepresented voices of the Southeast Asians that were affected by the Vietnam war. The Missing Piece project centers Southeast Asian experiences through a collective dedication at the Vietnam Veterans Memorial Wall.
Digital, color, 10 min.
---
View more screenings on our partner, UCLA Film & Television Archive's website at https://cinema.ucla.edu/events/2020/image-movers-ucla-asian-american-studies-center.
For more information for the IMAGE MOVERS Film Festival, go to http://aasc.ucla.edu/aasc50/film.
---
PARKING & PUBLIC TRANSPORTATION
The James Bridges Theater is situated on the northeast corner of the UCLA campus in Westwood, adjacent to the Broad Art Center and the Murphy Sculpture Garden.
For parking, from Hilgard Ave. enter the east side of campus at Wyton Dr. Make an immediate right turn onto Charles E. Young Dr. East and signs will direct you to Parking Structure 3. Pay-by-space parking is $3 per hour, up to $13 (all day).
The nearest bus stop is for the Metro 2/302 line at Hilgard/Charing Cross and Hilgard/Sunset (under 5 minute walk to James Bridges). The closest Big Blue Bus stop is for Route 17 at Charles E Young/P2 Hub (approximately a 13 min walk to James Bridges).
PLEASE NOTE:
Any remaining unsold tickets will be made available for stand-by patrons after the box office/check-in table opens on the day of the screening.
Tickets purchased in advance do not guarantee admission. Seats must be claimed by 15 minutes before show time. Unoccupied seats will be released to stand-by patrons at that time. All online ticket sales are final and refunds will not be provided the day of the event.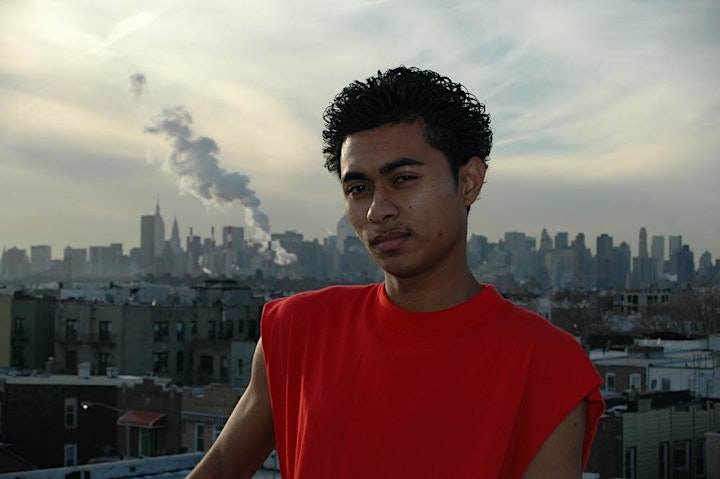 Punching at the Sun by Tanuj Chopra
The Seattle Underground Railroad by Tam Tran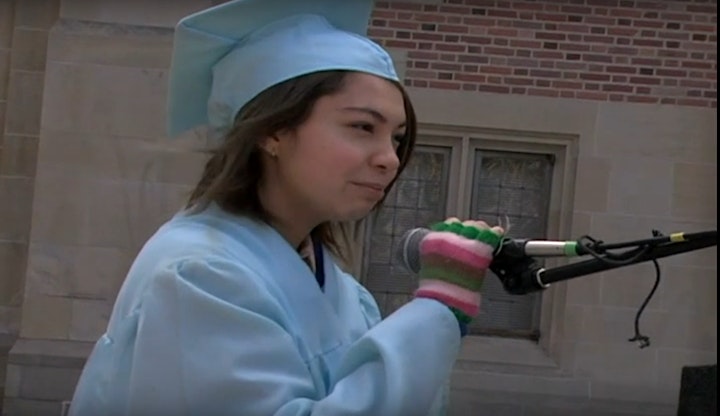 Lost and Found by Tam Tran
The Missing Piece Project by Daniel Luu