IMAGE MOVERS: Final Recipe
About this Event
IMAGE MOVERS: UCLA Asian American Studies Center 50th Anniversary Film Festival
Presented by UCLA Asian American Studies Center, Center for Ethnocommunications, Film & Television Archive, Melnitz Movies.
In collaboration with Visual Communications, Film Quarterly, and UCLA Asian American Studies Department.
Festival Program
Food and Family
Sunday, March 15, 2019
2:00 PM - 4:30 PM
James Bridges Theater at UCLA
Short panel and Q&A Session to follow after the screening.
IN PERSON: filmmaker Gina Kim and additional panelists to be announced on film festival website.
All panelists are subject to change based on availability.
FINAL RECIPE (2013)
DIR: Gina Kim SCR: George Huang, Gina Kim CAST: Michelle Yeoh, Henry Lau, Chin Han
UCLA TFT professor Gina Kim's culinary-centered, transnational family melodrama reinforces the truth that our hunger for comfort food and home are often invariably linked--and food competition shows will never fail in getting our taste buds salivating. So, why not stage a family reunion in the midst of the making of one? Such a premise gives us contemporary Asian cinema's grande dame, Michelle Yeoh (who is also an executive producer) as Julia, the glamorous host of a popular Shanghai-based cooking competition show.
DCP, color, 97 min.
Preceded by
EAT YOUR BAON (2019)
DIR: Vanessa Codilla, Jenny Tan.
Rediscovery of Filipinx American identity through Filipinx American cuisine.
Digital, color, 5 min.
PHOENIX BAKERY: SWEETS FOR THE SWEET (2020)
DIR: Janet Chen.
Celebrate Phoenix Bakery's 80th anniversary with the family behind this Chinese American bakery institution in the ever-evolving Chinatown, Los Angeles.
Digital, color, 15 min.
---
View more screenings on our partner, UCLA Film & Television Archive's website at https://cinema.ucla.edu/events/2020/image-movers-ucla-asian-american-studies-center.
For more information for the IMAGE MOVERS Film Festival, go to http://aasc.ucla.edu/aasc50/film.
---
PARKING & PUBLIC TRANSPORTATION
The James Bridges Theater is situated on the northeast corner of the UCLA campus in Westwood, adjacent to the Broad Art Center and the Murphy Sculpture Garden.
For parking, from Hilgard Ave. enter the east side of campus at Wyton Dr. Make an immediate right turn onto Charles E. Young Dr. East and signs will direct you to Parking Structure 3. Pay-by-space parking is $3 per hour, up to $13 (all day).
The nearest bus stop is for the Metro 2/302 line at Hilgard/Charing Cross and Hilgard/Sunset (under 5 minute walk to James Bridges). The closest Big Blue Bus stop is for Route 17 at Charles E Young/P2 Hub (approximately a 13 min walk to James Bridges).
PLEASE NOTE:
Any remaining unsold tickets will be made available for stand-by patrons after the box office/check-in table opens on the day of the screening.
Tickets purchased in advance do not guarantee admission. Seats must be claimed by 15 minutes before show time. Unoccupied seats will be released to stand-by patrons at that time. All online ticket sales are final and refunds will not be provided the day of the event.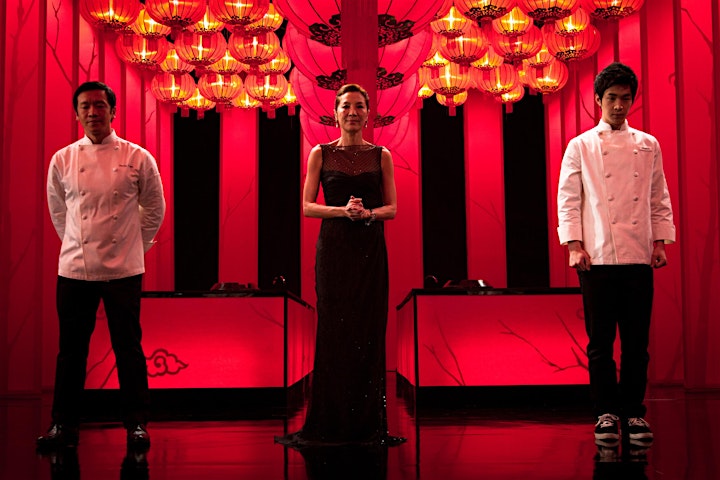 Final Recipe by Gina Kim.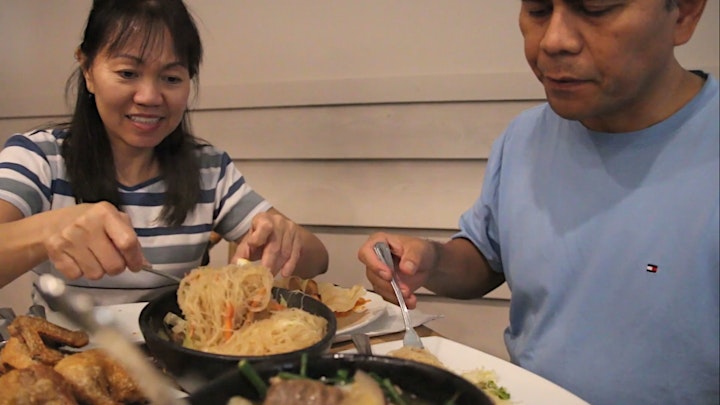 Eat Your Baon by Vanessa Codilla, Jenny Tan.
Phoenix Bakery: Sweets for the Sweet by Janet Chen.