About this Event
IMAGE MOVERS: UCLA Asian American Studies Center 50th Anniversary Film Festival
Presented by UCLA Asian American Studies Center, Center for Ethnocommunications, Film & Television Archive, Melnitz Movies.
In collaboration with Visual Communications, Film Quarterly, and UCLA Asian American Studies Department.
Festival Program
Creating (Music, Art, Dance)
Saturday, March 14, 2019
2:00 PM - 4:45 PM
James Bridges Theater at UCLA
Short panel, Q&A Session, and short performances to follow after the screening.
IN PERSON: filmmaker Salima Koroma, rapper Rekstizzy from BAD RAP and filmmaker Sam Koji Hale will also be displaying the puppets from "Master of the Sky"
All panelists are subject to change based on availability.
BAD RAP (2016)
DIR/SCR: Salima Koroma. CAST: Awkwafina, Dumbfoundead, Lyricks, Rekstizzy.
Beyond the ubiquitous phenomenon of K-Pop and its infiltration into Western popular culture, we don't typically see many Asian faces nor hear Asian voices represented in the Western music industries. Koroma's documentary fills in the gaps by peering into the rich lives and musings of AAPI hip-hop artists and musicians Awkwafina, Dumbfoundead, Lyricks, and Rekstizzy, who all drop knowledge and share their respective, artistic journeys against all odds.
DCP, color, 82 min.
Preceded by
MASTER OF THE SKY (2015)
DIR: Sumiko Braun.
A portrait of an inspiring and innovative artist transcending the boundaries of puppetry and filmmaking. With his epic mythological storytelling, distinct mixed Japanese American aesthetic, and unique blend of live action tabletop puppetry and CGI animation, Sam Koji Hale leads a new generation of puppeteers.
Digital, color, 10 min.
STEP IN: ASIAN AMERICAN URBAN DANCE COMMUNITIES (2019)
DIR: Jeana Cho, Jasmin Han, Jenny Tan.
Step into Asian American college dance group communities.
Digital, color, 6 min.
ACROSS THE YUMIVERSE (2017)
DIR: Kady Le.
Yumi Sakugawa is a multimedia artist and spiritualist based in Los Angeles, California. This film explores her process of creativity and sources of inspiration.
Digital, color, 7 min.
QUEERING MOVEMENTS (2019)
DIR: Ceci Sheng, Rino Kodama, Yen Dinh.
Spun finds a space to honor their queer bodies through dance
Digital, color, 6 min.
CULTURAL COLLAGE (2018)
DIR: 'Inoke Hafoka.
A mixed race Polynesian American talks about being a mother and an artist
Digital, color, 6 min.
ROOTS AND SHOOTS (2017)
DIR: Daniel Luu, Leann Pham.
The Khmer Arts Academy carries on Cambodian cultural dance and artistic traditions.
Digital, color, 3 min.
Mother Tongue/Tiếng Mẹ Đẻ (2019)
DIR: Yen Dinh.
Yen and their immigrant parents use the Vietnamese language and V-Pop music to preserve their ethnic identities despite intergenerational differences
Digital, color, 8 min.
---
View more screenings on our partner, UCLA Film & Television Archive's website at https://cinema.ucla.edu/events/2020/image-movers-ucla-asian-american-studies-center.
For more information for the IMAGE MOVERS Film Festival, go to http://aasc.ucla.edu/aasc50/film.
---
PARKING & PUBLIC TRANSPORTATION
The James Bridges Theater is situated on the northeast corner of the UCLA campus in Westwood, adjacent to the Broad Art Center and the Murphy Sculpture Garden.
For parking, from Hilgard Ave. enter the east side of campus at Wyton Dr. Make an immediate right turn onto Charles E. Young Dr. East and signs will direct you to Parking Structure 3. Pay-by-space parking is $3 per hour, up to $13 (all day).
The nearest bus stop is for the Metro 2/302 line at Hilgard/Charing Cross and Hilgard/Sunset (under 5 minute walk to James Bridges). The closest Big Blue Bus stop is for Route 17 at Charles E Young/P2 Hub (approximately a 13 min walk to James Bridges).
PLEASE NOTE:
Any remaining unsold tickets will be made available for stand-by patrons after the box office/check-in table opens on the day of the screening.
Tickets purchased in advance do not guarantee admission. Seats must be claimed by 15 minutes before show time. Unoccupied seats will be released to stand-by patrons at that time. All online ticket sales are final and refunds will not be provided the day of the event.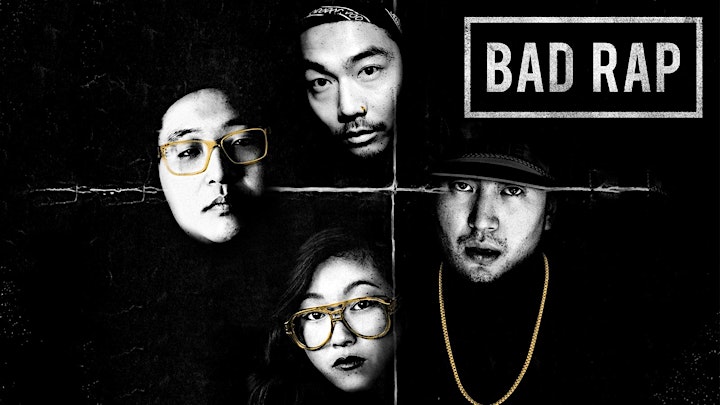 Bad Rap by Salima Koroma.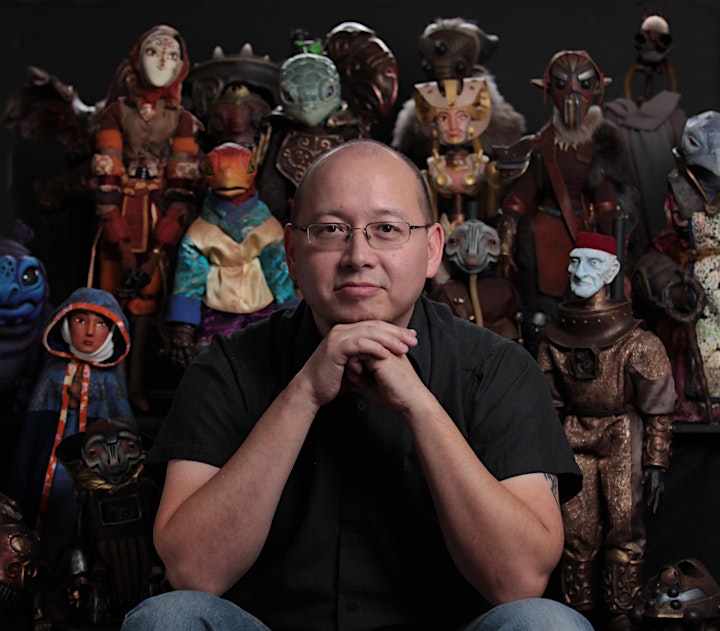 Master of the Sky by Sumiko Braun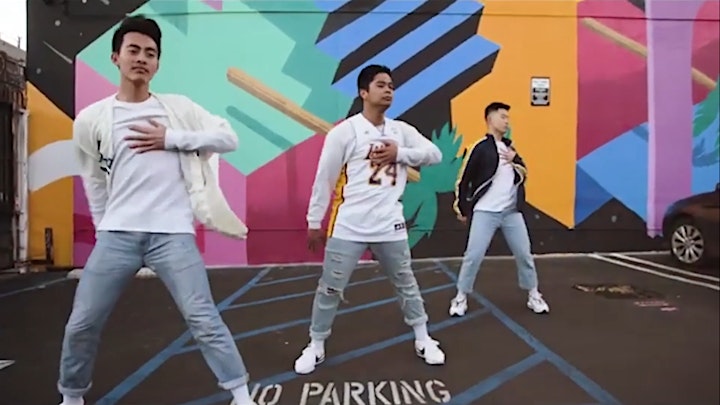 Step In: Asian American Urban Dance Communities by Jeana Cho, Jasmin Han, Jenny Tan.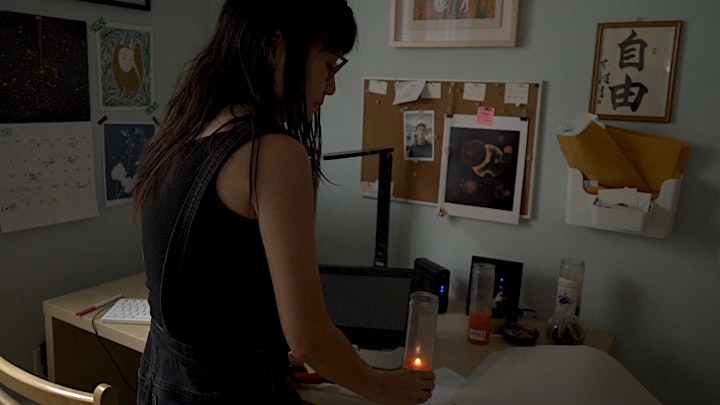 Across the Yumiverse by Kady Lee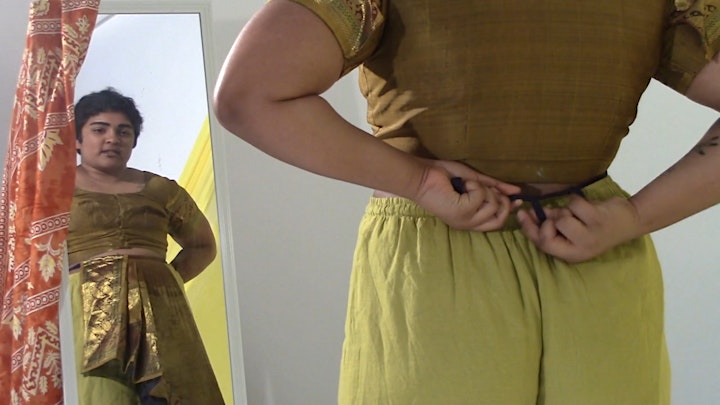 Queering Movements by Ceci Sheng, Rino Kodama, Yen Dinh.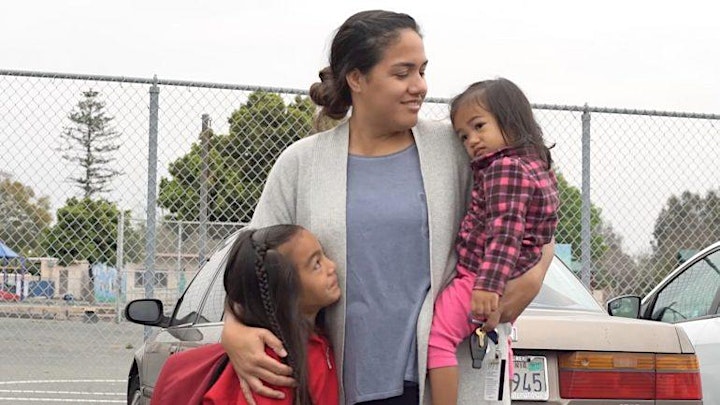 Cultural Collage by 'Inoke Hafoka.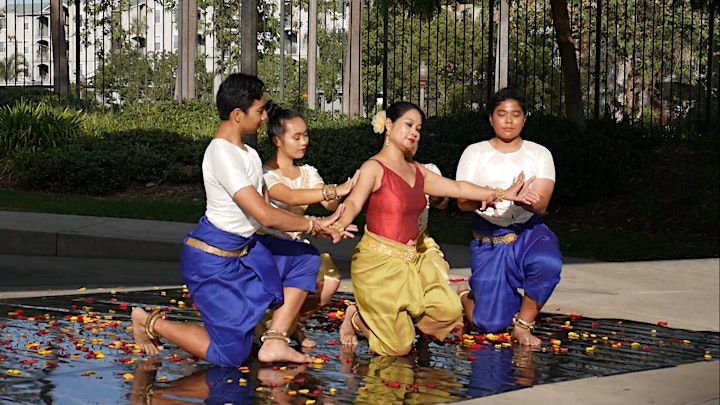 Roots and Shoots by Daniel Luu, Leann Pham.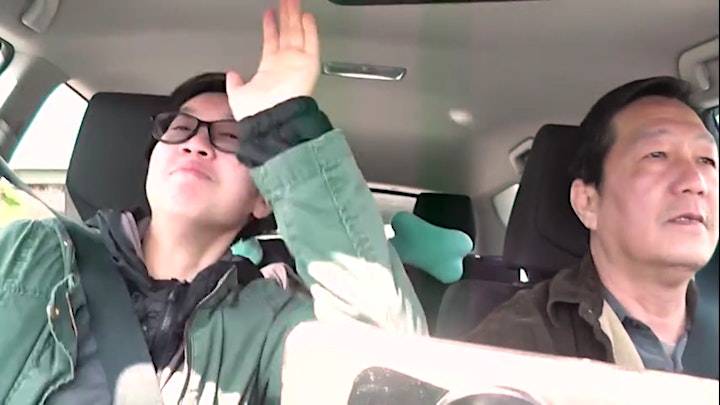 Mother Tongue/Tiếng Mẹ Đẻ by Yen Dinh.