Description
Image Classification using Keras Workshop
Do you want to learn Deep Learning and how to use Keras to do Image Classification? Come to our workshop and find answers.
Time: 7:00PM - 9:00PM
Date: 3/21/2017 Tuesday
Location:RobotX Space (4500 Great America Parkway, 3rd Floor, Santa Clara, CA 95054)
Instructor: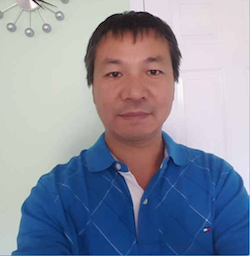 Jianjun Wen
Founder at Wancube/Senior Machine Learning Engineer
Jianjun is the Founder of Wancube and a Senior Machine Learning Engineer. He had his Ph.D. in Math from Chinese Academy of Sciences and Master of CS from UCR. For many years in the industry, he worked at startups, Google and also pre-IPO companies.
Workshop Agenda
● Basic concepts of machine learning
● Basic concepts of deep learning
● Mnist problem
● Keras brief
● Solve mnist using keras
● Use state of art image classification models
Machine Learning Concepts
● Supervised learning / unsupervised learning
● Regression / classification
● Train / validate / test
● Feature engineering
● Overfitting
● Objectives: learning target
● Metrics: how good is the learnt model
● Neural network
● SVM
● Scikit-learn
Deep Learning Concepts
● CNN
● RNN: LSTM, Simple-RNN
● softmax
● Learning rate
● Weighted decay
● Dropout
● FC
● Optimizer: sgd, RMSprop
● Activations: Sigmoid, tanh, relu
*Bring Your Laptop
7:00 - 7:15 pm Food & Drinks, Networking
7:15 - 8:45 pm Workshop
8:45 - 9:00 pm After Event Networking
Hosted by RobotX Space and G-Labs