Description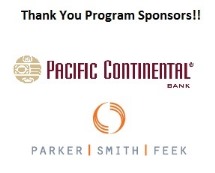 ---
IMA PDX CPE Forum on The Ethics of Risk Management
The widely publicized issues at Volkswagen, Wells Fargo and Target are only highly visible exemplars of broader governance issues that permeate all organizations in different ways. These issues involve risk management and ethics, with real people and real financial implications. As we know, the finance and accounting functions are often at the center of the consequences of weaknesses in these areas. Join our experts from diverse areas involving ethics and risk management as they come together to share stories, key insights, and applicable lessons and take your questions so that you may chart a better course and more confidently navigate the waters of the organizations you are involved with.
**2.00 Ethics CPE Credits**
---
Meeting Schedule:
5:00 PM Doors Open
5:30 - 8:00 PM Forum, Dinner and Networking
---
Menu - Buffet:
Curry Chicken Breast seasoned with Apples and Onions
Seasonal Vegetables
Couscous
Field Greens with Dressing
Edamame and Black Bean Salad
Fresh Fruit
Chocolate Brownies
No-Host Bar
---
MEET THE SPEAKERS -
Tiffany Couch, CPA/CFF, CFE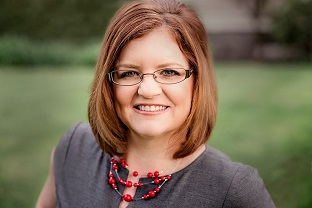 Tiffany Couch is Principal at Acuity Forensics, a Pacific Northwest forensics accounting firm with a national presence. She has more than 19 years of experience in the field of accounting with the last 12 years focused completely on forensic accounting related engagements. Her expertise is in matters involving fraud investigation, forensic accounting, contract and regulatory compliance, internal control risk assessment, and complex litigation. Professional background and experience includes audit, tax, and business consulting services for government entities and privately held business entities in a range of industries.
She has provided expertise as a source to the New York Times, NPR, Wall Street Journal and First Business News. She is also a regular contributor to Fraud Magazine and the Vancouver Business Journal and has been interviewed for KING 5-TV in Seattle and News Talk in Alberta, Canada. Ms. Couch is the winner of the 2014 James R. Baker Speaker of the Year, presented by the Association of Certified Fraud Examiners (ACFE) to honor an individual who has demonstrated the true spirit of leadership in communication, presentation and quality instruction. She also serves as a faculty member for the ACFE. With almost 75,000 members worldwide, the ACFE is the world's largest anti-fraud organization and the premier provider of anti-fraud training and education.
Tiffany Couch is the author of The Thief in Your Company, available at Amazon.
Melissa Frick Minick, MS, CFE, CFCI
Melissa Frick Minick is a partner of Marsh Minick, P.C., a financial crimes consulting firm, providing expertise in anti-money laundering, fraud, and risk management serving government and business clients in Oregon and Washington.
Melissa specializes in financial crime and risk management. She is an expert in process controls that prevent and detect fraud and money laundering, and performance of risk assessments and financial crime audits. Melissa is also skilled at performing financial crimes investigations. She utilizes and encourages organizations follow a "Three Lines of Defense" governance framework as an effective method for an enterprise risk management or financial crime program.
Melissa is a certified fraud examiner (CFE), a certified financial crime investigator (CFCI), and an alumni of the FBI Citizens Academy. She also holds an advanced master's degree in fraud and forensics and a bachelor's in business management.
Kristina Ursin, MBA, Resilience Operations Manager
Kristina Ursin is currently responsible for operations in the Resilience organization at Nike which entails Global Security, Business Continuity, and Global Investigations. She manages a 24/7 all-hazards threat monitoring center that supports the organization. This group identifies, escalates, and communicates potential business interruptions to a variety of stakeholders within the company. Within a given day her team could respond to a typhoon in Asia, a terrorist attack in Europe, and a protest in the United States.
Kristina holds an MBA from Willamette University and has prior experience in manufacturing operations and supply chain security.
Nicholas Warren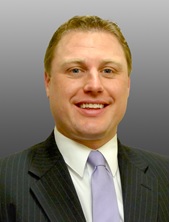 Nick is a Vice President and Account Executive in the Commercial Department for Parker, Smith & Feek in Portland, OR. He specializes in working with Pacific Northwest organizations to assess their specific and unique risks, finding ways to help mitigate and reduce the exposures, and then transferring the risks that an organization maintains through crafting specific insurance programs. Nick has worked with small/mid-sized organizations to multi-billion dollar companies with both domestic and international operations. He also has substantial experience in negotiations of complex contractual insurance requirements, as well as development and implementation of innovative risk management and insurance solutions for clients within the manufacturing, construction, technology, and food & beverage industries.
Prior to joining Parker, Smith & Feek in August of 2016, Nick spent 14 years working for an International Insurance Broker in three of their U.S. offices (Seattle, New York, and Portland). Nick studied finance at the University of Washington and is heavily involved in the Portland community. He sits on the Board of Big Brothers Big Sisters Columbia Northwest Chapter (Portland, OR) and volunteers for DECA, which includes serving as both area and state judges for their high school business/marketing competitions.
Forum Moderator: Nicole Thibodeau, CPA, PhD, President, Nthandco Management Consultants, Associate Professor of Accounting Practice Willamette University
---
The IMA Portland Chapter would also like to thank Ledgent!