Description
Come join us for the IMA PDX October CPE Breakfast! In this breakfast, Laurie Grenya, SPHR, Co-President, HR Answers, will discuss Oregon's Equal Pay act and it's impact on Oregon employers.
Meeting Schedule:
7:15 AM Registration
7:30 - 8:20 AM "Oregon's Equal Pay Act - affecting every employer" by Laurie Grenya, SPHR, Co-President, HR Answers
---
Oregon's Equal Pay act will impact every employer in Oregon
There are four main changes to the Oregon Law:
First, employers are no longer allowed to ask for or obtain an employee's salary history.

Second, every organization will need to implement a process to evaluate and define groups of "jobs of comparable character".

Third, after grouping, complete an equity analysis to ensure jobs within each group are paid the same total compensation or make a plan to correct it.

And, finally repeat the equity analysis every three years. Most employers will need to retrain supervisors on hiring practice, develop systems for evaluation of internal equity and review process to ensure compliance.
Come and learn the in depth details of this new law and what you should be doing in your organization to prepare accordingly.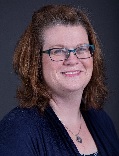 About Laurie Grenya, SPHR, Co-President:
Laurie has over 17 years of human resources experience in the public and private sectors. Laurie has extensive knowledge and understanding of compensation work and Human Resource management for all sizes of government agencies and public-sector organizations. Laurie's skills include salary surveys, classification and position description development, Human Resource system management, project planning, training, staffing and recruitment, organizational design, labor contract negotiations, interest arbitration and mediation. Laurie has extensive experience working with executive, management and staff in group settings and one-on-one meetings to explain and exchange information or facilitate discussions. Laurie has served as an expert witness in arbitration hearings and supported Attorneys in case development and settlement discussions. Laurie is truly an expert in public sector organization compensation and has literally worked on more than one hundred compensation projects. Laurie has a passion for effective management and has a keen eye for alternative solutions within best practice and acceptable risk.
---