Description
We have an exciting lineup of presentations for our IMA Portland Chapter November CPE Dinner worth a total of two CPE credits - one of which qualifies for 1 ETHICS CPE CREDIT. Come join us at the Courtyard Marriott for an evening of networking, CPE and a delicious dinner!
---
Schedule:
5:00 PM Networking
5:30-6:20 PM "Nonprofits by Numbers" by Mark Holloway, CEO and Carri Munn Interim VP Finance & Operations, Social Venture Partners
6:30-7:10 PM Networking/Dinner
7:10-8:00 PM "Fraud - A Risky Business" by Pete Miller, CPA, CFE, Clark Nuber
Menu: Plated Dinner
Chicken Parmesean with Penne Pasta
*Vegetarian option - Portobello Mushroom Cap stuffed with Rice, Roasted Vegetables
---
Parking Options:
Portland metered parking is available surrounding the Courtyard Marriott
Lloyd Center parking is less than a 10 minute walk from the venue
Valet Parking is available for $15
---
"Nonprofits by Numbers" by Mark Holloway, CEO and Carri Munn Interim VP Finance & Operations, Social Venture Partners
There are more than 21,000 nonprofit organizations in Oregon, employing 10% of the state's workforce and holding assets of $114.8 billion. They provide a lifeline to families in need, protect vulnerable people and environments, provide vibrant networks for personal and professional development (hint hint!) and more. Their success, efficiency and sustainability are important to us all. In this session, presenters from Social Venture Partners will share what makes nonprofit finances unique, growth more treacherous than most businesses, and the accounting even more "artistic" than usual.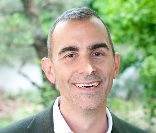 As CEO of Portland's only venture philanthropy foundation, Mark Holloway leads more than 400 philanthropists to channel the community's underutilized resources to the social solutions that need a thrust to achieve broader success. He joined SVP in 2007 and remains determined to make Portland the best place in the world to be a kid—no matter their color, class, or ability.
Prior to assuming this position in 2007, Mark was Manager of Corporate Outreach for the Global Business Coalition on HIV/AIDS, Tuberculosis and Malaria (GBC). While at the GBC, Mark was responsible for recruiting more than 60 international corporations to join the fight against HIV/AIDS, TB and malaria.
Mark also provided management consulting to leaders of New York City's grassroots nonprofit community. He has a professional background in public relations but has also served as a hospital and prison chaplain, taught primary and secondary school in the US and Chile, and managed political campaigns in Louisiana, his state of origin. Mark has a degree in communications from Loyola University New Orleans as well as master's degree in business administration and theology from the University of Notre Dame.
He currently serves on the Board of Directors for Period. – The Menstrual Movement, Oregon Community Foundation Latino Partnership Advisory Board, and a mentor with the Willamette Valley Development Officers (WVDO) Executive Leadership Academy.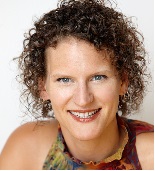 Carri drives consulting, coaching, and training for purpose-driven businesses. In her consultancy, Context for Action, she combines ancient-wisdom traditions with modern best-practices, drawing from systems theory, neuroscience, and emotional intelligence to bring business rigor and heart to every engagement. Carri's holistic approach to evolutionary work leaves individuals and organizations wired for enduring success. She translates organizational purpose into guidelines for aligned improvisation — an approach that empowers the collective to achieve execution-strategy actionably, adaptively, and tangibly.
With a career spanning 25 years in the private, public, and nonprofit sectors, Carri brings extensive experience and deep wisdom in key areas of organizational development, including business modeling, leadership development, governance design, stakeholder engagement, and internal communications. She holds a Masters in Public Administration, a BA in Political Theory and Philosophy, and is certified as a True Purpose and HeartMath coach. Carri's passionate about people doing what they love, loving what they do, and working together to make a meaningful difference in the world.
---
"Fraud - A Risky Business" by Pete Miller, CPA, CFE, Clark Nuber
In the business of fraud everything comes down to risk. Pete will provide an overview of what a risk assessment process looks like and how that can guide an organization in building an effective fraud prevention and risk management program. As a fraud expert, Pete will begin with an overview of the latest trends in occupational fraud behavior, how successful organizations assess fraud risks, and how you can prevent or stop fraud from happening at your organization. Pete will provide a summary of these trends intermingled with some contextual cases of his own and then launch into the risk assessment overview.
**THIS PRESENTATION QUALIFIES FOR ONE ETHICS CPE CREDIT**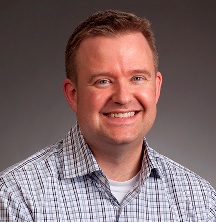 PETE MILLER, CPA, CFE is a Shareholder in the audit and assurance practice at the accounting firm Clark Nuber, headquartered in Bellevue, Washington. Pete serves privately-held and closely-held businesses in a wide range of industries and sizes. In addition to providing traditional audit compliance services, Pete directs the firm's Forensic Accounting and Fraud Investigation practice, which work includes a variety of litigation support projects, the examination of internal control environments, the analysis of a variety of cash flow behavior, and due diligence reviews. Pete contributes to the Focus on Fraud blog at http://clarknuber.com/category/focus-on-fraud/, and directs the firm's Fraud Reporting Center; a whistleblower hotline service hosted at clarknuber.com. Pete has been a practicing CPA (Certified Public Accountant) since 2000 and a practicing CFE (Certified Fraud Examiner) since 2006. Pete also serves on the board of the Pacific NW Chapter of the Association of Certified Fraud Examiners, where he earned a distinguished achievement award in 2014. In his free time, Pete and his family enjoy hiking, running, and camping – just about anything outdoors. As an avid music lover, Pete can be found drumming in the company rock band or expanding his 70K+ song digital music library.
---