Actions and Detail Panel
IMA PDX May CPE Dinner at Rock Creek Country Club
Tue, May 16, 2017, 5:00 PM – 8:00 PM PDT
Description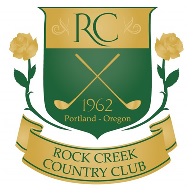 This month's IMA CPE Dinner will be held at Rock Creek Country Club! Please join us for an evening of delicious food, networking and CPE.
---
Meeting Schedule:
5:00 PM Doors Open
5:30 - 6:20 PM Speaker Jim Grew
6:20 - 7:10 PM Dinner/Networking
7:10 - 8:00 PM Speakers Amy Vander Vliet and Christian Kaylor
---
What the CEO wants to hear from their CFO by Jim Grew, Business Transition Defogger & Accelerator, The Grew Company
As a recovering CEO, Jim has a lot of experience on the other side of the table of the CFO. A common theme he has seen in his experience is tendency for financials professionals to share everything they know, instead of perhaps just what is needed at the moment. Jim will explore the implications of this, and how the CFO can go beyond reporting just the detail and numbers and recommend actions based on insight, skip the financial jargon, communicate effectively, and keep management meetings streamlined and to the point.
Jim Grew has worked in 23 companies at the C-level and is considered an expert in strategy, executive leadership and succession. Jim helps leaders discover the hidden opportunities within their businesses and exploit them for dramatic results. Company presidents who have read Jim's book The Other Side of Succession are saying things like, "I read your book and now we're going to do "The Next Big Thing" at our company!" He regularly shares his insights in his Executive Letter Do Business Faster™ Jim holds an MBA degree from Stanford University and ran nine thriving businesses before he started consulting.
---
"Portland Economic Update: Downshifting From Full-Throttle" by Amy Vander Vliet, Economist , Oregon Employment Department
After years of robust job growth, Portland's economy is showing signs of slowing. A look at recent trends.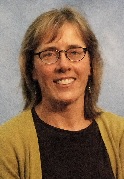 Amy Vander Vliet is an Economist with the Oregon Employment Department covering the Portland metropolitan area. She produces and analyzes labor market data such as employment trends, unemployment, income and wages, and demographics. She works with a broad array of customers including the media, workforce boards, economic development, elected officials, educational institutions, and planners. Amy received her degree in Economics from Colby College.
"Portland's Changing Demographics" by Christian Kaylor, Workforce Economist, Oregon Employment Department
Portland's economy is one of the most dynamic in the United States. We will explore the drivers behind Portland's historic change and how that transformation effects Portland's economy.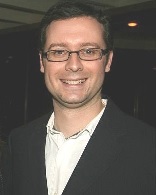 Christian Kaylor is a Workforce Economist for the Oregon Employment Department, specializing in the Portland area. He provides data analysis and advice relating to the Portland economy to local businesses, business associations and government agencies to facilitate intelligent decision making. His monthly newsletter on the Portland economy has 700 subscribers.
Before coming to the Employment Department seventeen years ago, Christian worked in various positions in Oregon politics and policy. A native Oregonian, Christian has a degree in Economics from the University of Oregon.
---