Description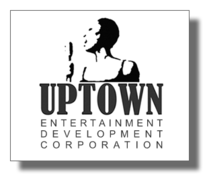 For Immediate Release
THE GIVEBACK "BLOCK CLEAN UP"
PHILADELDHIA PA – IM3Media.com and the legendary Philadelphia Uptown Theater are taking it to the streets of Philadelphia with brooms, trash bags and a host of artists, musicians and volunteers to clean up in front of both Uptown Theater and the offices of the theater which is location in the budding heart of Philadelphia 2240-2248 N. Broad St. Philadelphia, Pa 19132. This block clean up will take place on Saturday July 29th between 10am and 3pm.
Throughout the day artists will have full access to live instruments, microphones and an audience full of music lovers. This organic grass roots way of creating an open mic and community outreach goal is to spark the love of music Philadelphia is known for. This event is open to everyone who has a giveback spirit and wants to help beautify Philadelphia.
About the Uptown Theater -The historic Uptown Theater is located at 2240 N. Broad Street in North Philadelphia where music icons such as The Supremes, The Jackson 5, James Brown, Martha and the Vandellas, Stevie Wonder and many others performed. Built in 1929, the Uptown Theater became part of the national "chitlin circuit" in the 1960's providing a venue for African American R&B, jazz, rock, and gospel artists to perform. Uptown Entertainment & Development Corporation (UEDC) acquired the Uptown Theater in 2002, overseeing the two-part renovation of the 50,000 sq. ft. venue with a 2,100 seat auditorium. Construction began in August 2011 for the revitalization of the theater's education and entertainment tower which scheduled to be completed in 2017. The second phase of construction is set to begin in Summer 2017 with an anticipated completion date of 2018.
About IM3Media.com - is an event marketing and promotions company that hosts a number of events geared towards live music and community events. For more information about The Give Back visit IM3Media.com
###
​
Philadelphia Uptown Theater
2240-2248 N. Broad St., 19132 Philadelphia
10:00 am to 4:00 pm
Registration 9:30am