Description
Atlanta hasn't always been at the cutting edge of innovation. Although Georgia Tech and the surround TechSquare has. There's some history to our growth.
During this session, you'll meet leading Atlanta natives who've witness the city's evolution.
You have to know where you came from to know where you're going.
This event is for you if you want to learn Atlanta's evolution.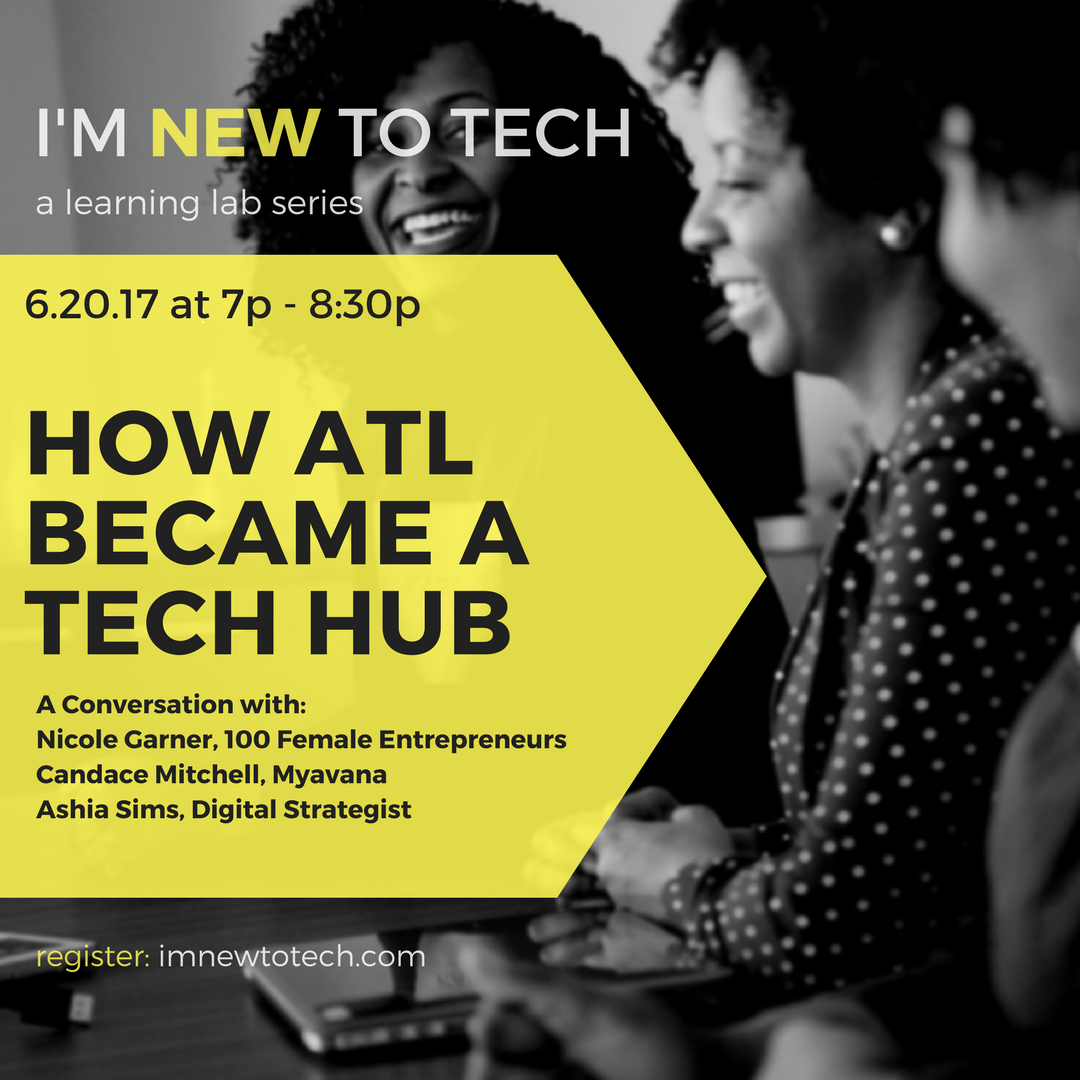 This event is also for you, if you're just curious about tech!
Why I'm New To Tech:
The I'm New To Tech series was created by Diamonde Williamson, the Founder of blossom, a digital televison destination for women of color As a startup founder and technology enthusiast, Diamonde has learned what it takes to live and grow in the tech space. And as a passionate feminist, she's on a mission to help more people of color, specifically women, enter the tech space, startup community and new media circles.