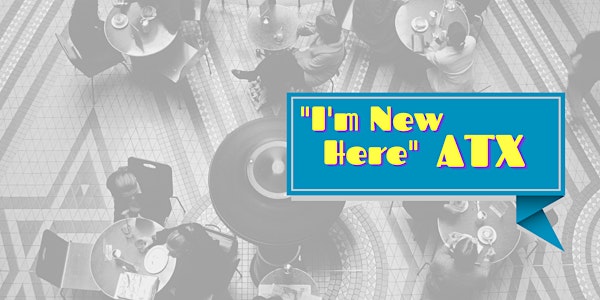 Location
Coffee + Crisp
3220 Amy Donovan Plaza
#100
Austin, TX 78758
Are you new to Austin & have yet to expand your network? Join a group where insight, growth & business collide!
About this event
What is "I'm New Here, ATX"?
This network is an eclectic group of young professionals & entrepreneurs who are either new to Austin or have been here a few years but have yet to connect.
Who wouldn't want to connect with great people in our incredible city?
Here we come together authentically, make solid connections to do good business!
WHAT TO EXPECT:
ANTICIPATE:
This time allows people to come in and pre-mingle, buy a coffee or/and a snack before we get started. (support local $)
1. Let the barista know you are a part of the group & they will give you a name tag, along with a discount on your drink*
2. Check in with your name & contact so that we can account for you.
3. Come to the patio for our designated meeting space. (ordered drinks will be brought to you)
TAKE THE FLOOR:
We will start a 4 part introduction:
1. What is your name?
2. What is a FUN fact about you?
3. What is one POSITIVE attribute about your industry?
4. What is one SEXY attribute about you?
X-FACTOR :
An insightful talk will challenge your next move!
Now Effectively Work:
Mix & Connect
As a "THANK YOU" to Coffee + Crisp for their gracious availability, I encourage you to support the shop upon arrival and tip well! We are happy to be a part of their growing community!
This group is a safe place for people to meet and connect for business projects, ideas, partnerships, etc. Is this you? NOTHING beats having a solid connection in the city that you live in!
TAKEAWAYS:
1. Stimulating conversation.
2. Valuable insight for your life & business.
3. At least one new solid contact.
Come out and join us at Coffee + Crisp Tuesday bi-weekly between 1 pm - 2 pm, and see what is in store for you!
P.S. The best way to show up:
1. RSVP
2. Come dressed to impress
Let's see what great minds do when they meet each other!