Description
"Very intriguing -- kept my attention the whole time! I'd recommend this to others for sure! I can't wait to utilize the strategies learned in my practice." Brittany Nosal, MSW, LGSW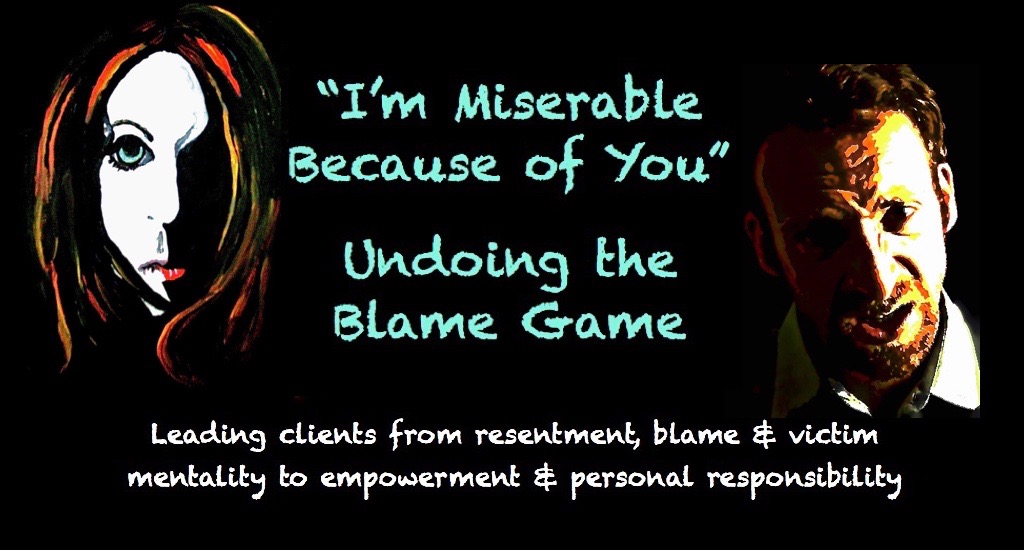 Be renewed & inspired...
6.0 CEUs APPROVED BY FOUR MINNESOTA BOARDS
Friday, November 10, 2017, Holiday Inn Hotel & Suites St. Paul NE, Lake Elmo, MN 55042 -- Registration at 8:30 am with coffee, tea, juice, pastries/muffins

---
This seminar will provide inspiration, skills and techniques for individuals in the helping professions to instill profound change in their clients by moving them out of resentment, blame and victim mentality to empowerment and personal responsibility. In addition, this seminar would be valuable to anyone who desires to be freed from being stuck in their own resentment and blame.


Too often, we as helpers unknowingly impair our clients by focusing on all the ways they have been hurt or betrayed by life circumstances. We need skills to show empathy without enabling people to stay stuck in self-pity thereby encouraging their role as a victim. As therapists, we hear from our clients all the ways their parents, partners, ex-spouses, bosses, children, jobs, siblings, coworkers, friends, the economy, the government -- have hurt or disappointed them. Authentic change requires acceptance that life is difficult and the ability to find the tenacity, hope and wisdom to move forward in spite of, or even because of, the things we have endured. Being consumed with anger and resentment results in depression, anxiety, poor health and strained relationships. Alcohol, drugs and other addictive behaviors are used to cope with resentments and fear. Additionally, many therapists were first drawn to the counseling field to work through their own personal pain, resentments and victimization. Becoming aware of our own unconscious blame is necessary to help free clients of the same. For more information, go to www.RebeccaAadland.com.

THIS COURSE HAS BEEN APPROVED FOR 6.0 CEUS BY THE FOLLOWING BOARDS:

MN Board of Psychology
MN Board of Marriage & Family Therapy
MN Board of Social Work (includes LICSW post test)
MN Board of Behavioral Health & Therapy



THIS EVENT WILL ALSO TAKE PLACE IN THREE OTHER LOCATIONS. CLICK ON THE CITY BELOW TO BE REDIRECTED TO THAT EVENT:

Wed., NOV. 1, 2017– MANKATO, MN
COURTYARD MARRIOTT, 901 RAINTREE ROAD, MANKATO, MN 56001

Fri., NOV. 3, 2017 – MINNEAPOLIS, MN
CROWNE PLAZA MINNEAPOLIS WEST, 3131 CAMPUS DRIVE, PLYMOUTH, MN 55441

Wed., NOV. 8, 2017 – ROCHESTER, MN
KAHLER APACHE HOTEL, 1517 16TH STREET SW, ROCHESTER, MN 55902




FOR MAIL-IN REGISTRATION AND PAYMENT BY CHECK, CLICK HERE TO BE DIRECTED TO REBECCA'S WEBSITE.